Niue to reap benefits of Environmental Impact Assessment training
Details

Published on 08 September 2016
A stronger understanding of the environmental impact assessment (EIA) process and how it can be effectively applied to Niue was the outcome of a special training workshop held in Niue in August.
An EIA assesses the impacts of a development upon the environment, and the impacts of the environment on a development, before an approval decision is made. It recommends the best steps to take in planning a development while maintaining environmental integrity.
Niue has developed new EIA regulations which are soon to be enacted.
Participants of the Niue EIA workshop. Photo: M.Bradley/SPREP
The recent EIA workshop was facilitated by the Secretariat of the Pacific Regional Environment Programme's (SPREP's) Environmental Monitoring and Governance Division, through Mr Jope Davetanivalu, Planning and Capacity Development Adviser, and Ms Melanie Bradley, Environmental Planning Officer.
Mr Davetanivalu stated that "By the end of the training, all participants demonstrated a solid understanding of how to apply EIA. We were really impressed by their high standard of work, in particular, the outcomes of their practical exercises on EIA. This is very encouraging and will help to ensure that new developments are adequately assessed and monitored in Niue".
The workshop was attended by representatives from the Department of Environment; Department of Transport; Department of Justice, Lands, Survey and Communications Services; Tāoga Niue; Project Management and Coordination Unit; and Niue Meteorological Service.
Communicating EIA findings. Photo: M.Bradley/SPREP
The need for EIA training was identified by Mr Andrew Irwin from the Sustainable Energy Programme at IUCN, in consultation with Mr Sauni Tongatule, Director of the Department of Environment, Niue.
Mr Tongatule emphasised the importance of the workshop for Niue and the need to develop internal EIA guidelines to support effective implementation of Niue's new EIA regulations.
The workshop was officially opened by Dr Josie Tamate, Director General of the Ministry of Natural Resources. Dr Tamate warmly welcomed the EIA training and the skills development opportunity for government officials, given Niue is soon to enact EIA regulations.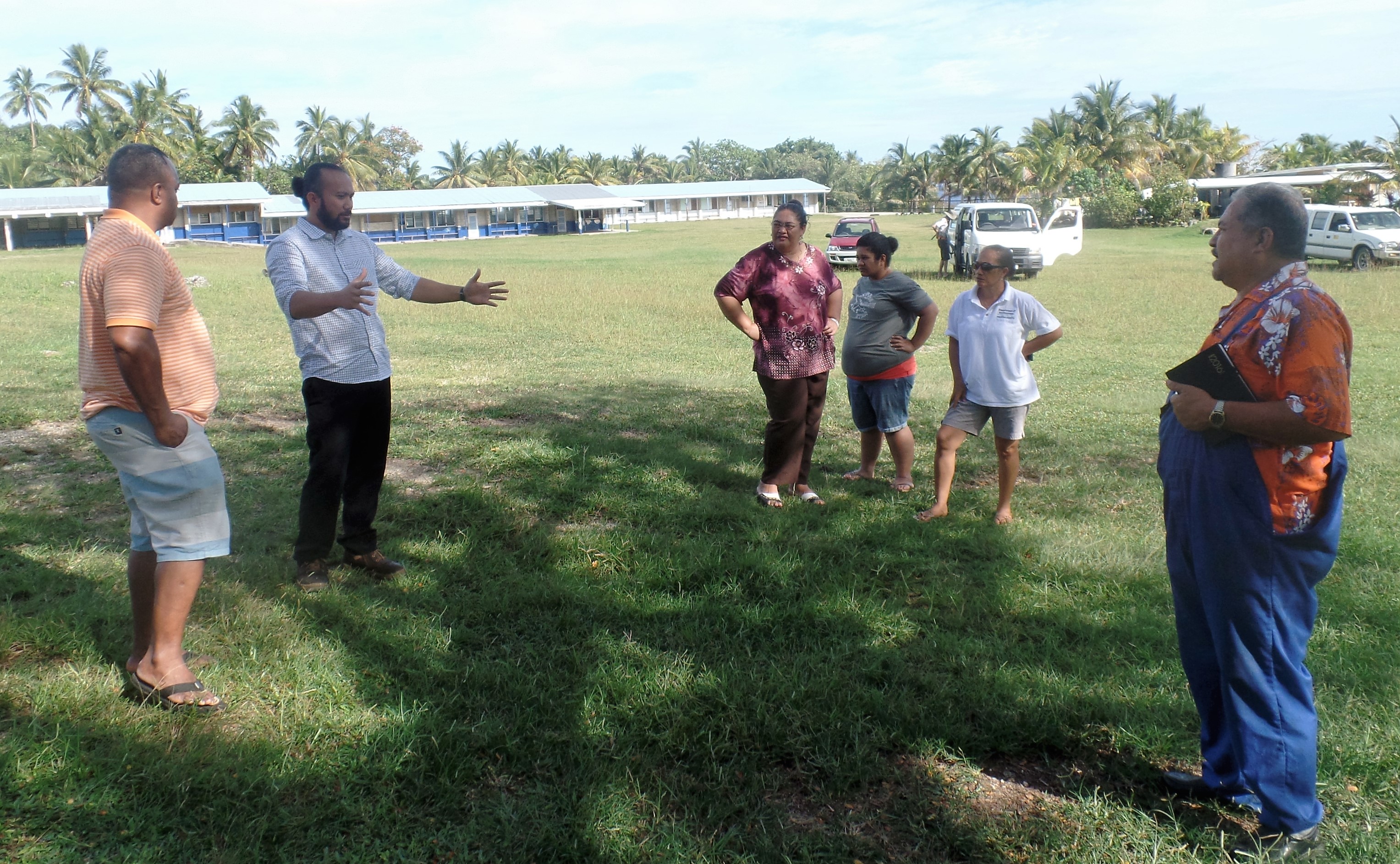 Development site inspections taking place as part of the EIA training workshop. Photo: M.Bradley/SPREP
Workshop expenses were covered by the Sustainable Energy Programme, IUCN. Financial assistance was also provided by the European Union, with support from the United Nations Environment Programme, through the African Caribbean and Pacific Group of States Multilateral Environmental Agreements 2 Project.
For more information please contact Ms Melanie Bradley of SPREP –
melanieb@sprep.org
.