Pacific Media and Climate Change Toolkit 2014
Next to come!
Climate change adaptation

Meteorology and climate change
Check this space on 12 September!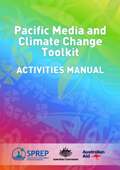 This manual includes activities to improve journalists' climate change reporting and interview techniques. The material will support journalists' ability to effectively communicate stories linking climate change to broader environmental issues in the Pacific.
Download PDF (3MB)



By the end of the century, climate change and its impacts may be the dominant direct driver of biodiversity loss and changes in ecosystem services globally.
Download PDF (400KB)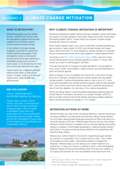 Reducing greenhouse gases *GHG's) through mitigation actions will lessen the impact of climate change on the Pacific Isalnds and other Small Island Developing States (SIDS).
Download PDF (2.3MB)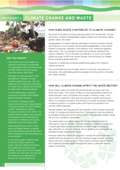 Municipal solid waste including everyday waste from households, schools and shops, contains biodegradable organic matter such as kitchen waste, garden waste, and paper
Download PDF (2.4MB)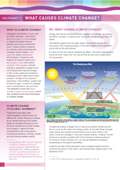 Energy from the sun drives the Earth's weather and climate, by heating the Earth's surface. To balance this, the Earth radiates energy back into space.
Download PDF (3.2MB)