Environmental Monitoring and Governance
The Programme for Capacity Building related to Multilateral Environmental Agreements in African, Caribbean and Pacific Countries (ACP MEA Phase 3) convened its annual Project Steering Committee (PSC) Meeting from the 19 – 20 October at the Organization of Africa, Caribbean and Pacific States (OACPS) Secretariat Headquarters in Brussels, Belgium.
 The meeting brought together representatives from the European Commission, the OACPS Secretariat, UNEP, FAO and its partners, the African Union, the Caribbean Community Secretariat (CARICOM), the Secretariat of the Pacific Regional Environment Programme (SPREP) also the Secretariat of the Noumea Convention, the European Environment Bureau, the Nairobi Convention Secretariat, Abidjan Convention Secretariat and Cartagena Convention Secretariat.
The objectives of the annual Project Steering Committee meeting for the ACP regional hubs and its partners are to come together to review the implementation of the project, impacts made, and lessons learned. Furthermore, to discuss the workplan and budget from all partners and confirm any modifications, considering the pandemic related restrictions and delays, and approve budgets for the next year to implement the programme.
"This steering committee meeting will provide us with insights of the status of implementation of the three components of the ACP MEAs programme, i.e., enforcement and compliance of MEAs related to biodiversity, chemicals and waste; effective implementation of regional seas conventions and mainstreaming of biodiversity in agriculture" said Mamadou Kane, UNEP Deputy Chief, Environmental Conventions and Governance Branch.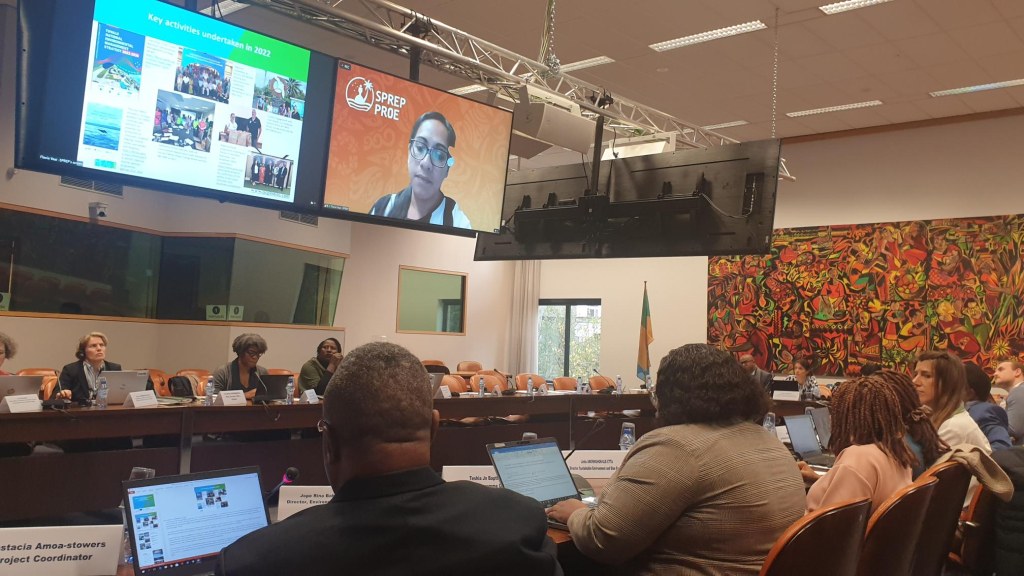 The two-days meeting provided the opportunity for the three hubs to present on the status of the project implementation, key challenges and issues that continue to face for each regional hubs and associated delays to the implementation of the programme. For the Pacific region, Mr. Jope Davetanivalu the ACP MEA 3 Programme Manager/Director of Environmental Monitoring & Governance Programme at SPREP presented on Pacific implementation status of the programme. Also, discuss submissions for revision of the workplan and budget for the ACP MEAs 3 programme for 2023. At the meeting, partners took into consideration the issues presented and provided suggestions and recommendations for better implementation of the programme and meeting the key objectives.