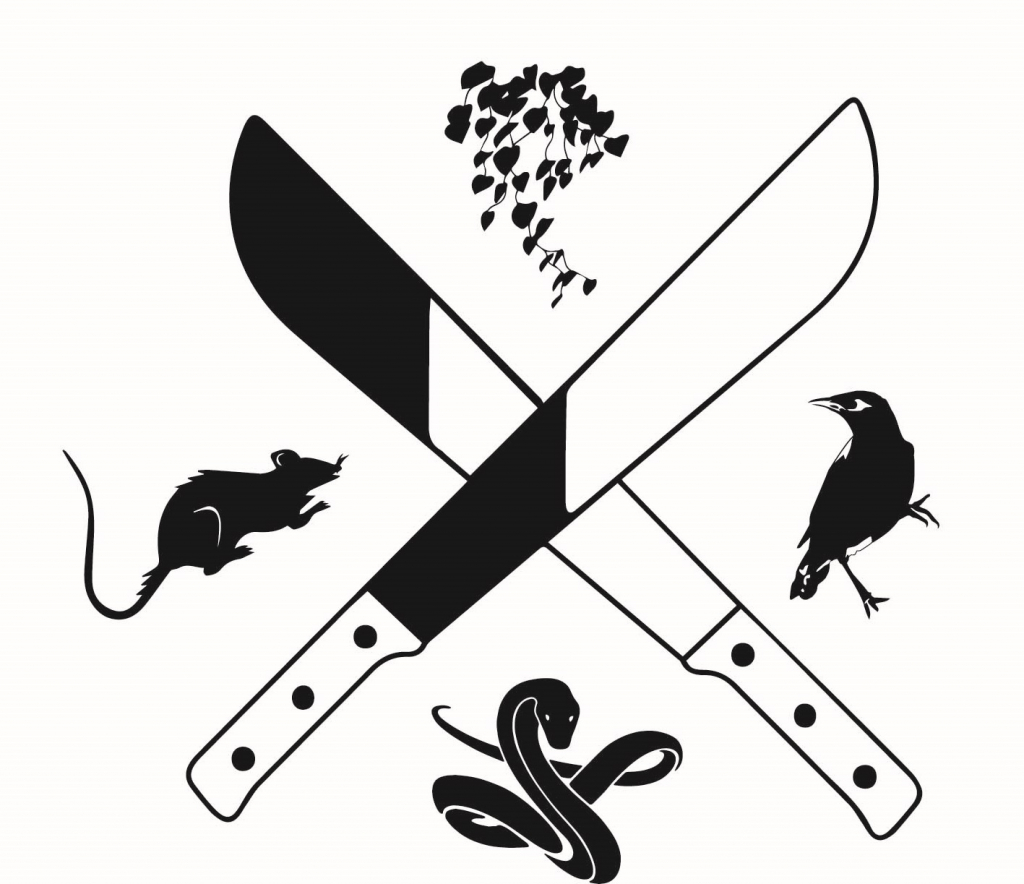 "Invasive Species Management Builds Climate Resilience"
---
The SPREP Invasive Species Team works towards the goal of "Pacific people benefit from healthy and resilient island and ocean ecosystems" with the primary objective to significantly reduce the socio-economic and ecological impact of invasive species on land and water ecosystems and control or eradicate priority species.
The Current State of Invasive Species Management in the Pacific
Invasive species are the primary cause of extinction on islands (IUCN Red List 2020, SPREP 2016, SOCO 2017). Invasive species have been formally identified as a threat for 1,531 species in the Pacific islands region to date (IUCN Red List, 2020).
Read more about invasive species-related indicators in the State of Environment and Conservation in the Pacific Islands: 2020 Regional Report
Objectives



Increasing on-the-ground management action through technical support,
successful partnerships and networking
| | | |
| --- | --- | --- |
| | | |
| PACIFIC REGIONAL INVASIVE SPECIES MANAGEMENT SUPPORT SERVICE | PACIFIC INVASIVES LEARNING NETWORK | |
| A regional mechanism that facilitates the scaling up of invasive species management on the ground. It is a collaboration of leading organisations supporting invasive species management for biodiversity protection in the Pacific | PILN is a peer network of cross-sectoral invasive species practitioners in the Pacific with the aim to build cooperation between Pacific countries and territories on invasive species issues | PIP is the Invasive Species Working Group of the Roundtable for Nature Conservation in the Pacific Islands |
Maintaining and sharing Pacific knowledge and resources
| | | |
| --- | --- | --- |
|   | | |
| BATTLER RESOURCE BASE | GUIDELINES TO INVASIVE SPECIES MANAGEMENT IN THE PACIFIC | PACIFIC INVASIVE SPECIES BATTLER SERIES |
| The Battler Resource Base is a searchable knowledge resource to support your invasive species management. | A Pacific strategy for managing pests, weeds, and other invasive species. It provides a comprehensive framework for the region and at the national level. | Battler series provides the latest information on invasive species issues, case studies, and introductory guides on common invasive species issues. |
| |   |   |
| PACIFIC BIODIVERSITY INFORMATION FACILITY | INTRODUCED AND INVASIVE SPECIES COUNTRY CHECKLISTS |   |
| PBIF presents all of the Pacific biodiversity data available on the Global Biodiversity Information Facility (GBIF). | These annotated checklists are of introduced (alien) and invasive alien species known to occur in 20 Pacific Island Countries. The Global Register of Introduced and Invasive Species (GRIIS) presents validated and verified checklists of introduced (alien) and invasive alien species at the country level. |   |
Developing and implementing invasive species projects
 

 

GEF 6 REGIONAL INVASIVE PROJECT

EDF 11 OCT PROJECT

PROTEGE

MANAGING INVASIVE SPECIES FOR CLIMATE CHANGE ADAPTATION IN THE PACIFIC

Strengthening national and regional capacities to reduce the impact of Invasive Alien Species on globally significant biodiversity in the Pacific

PROTEGE operates in French Territories of the Pacific, focusing on improving biosecurity, management of IAS at KBAs, setting up monitoring systems, and strengthening cooperation between OCTs and ACP countries.

MISCCAP is a PRISMSS - New Zealand collaboration project developed to assist in establishing PRISMSS systems and infrastructure, upscaling on the ground support, and strengthening and mainstreaming invasive species management across the Pacific.