January 29, 2018 by
admin
Climate Change Resilience
The village of Nanikai in Kiribati have embarked on work to strengthen their resilience to the impacts of ocean acidification, with the first step being an inception workshop for the New Zealand Pacific Partnership on Ocean Acidification (NZPPOA) project which took place this week.
The project aims to build resilience to ocean acidification, a new and emerging challenge for the region, in communities and ecosystems by identifying and implementing Practical Adaptation Actions, researching and monitoring of chemical and biological baselines, and capacity building and awareness raising.
It is a collaborative effort between the Secretariat of the Pacific Regional Environment Programme (SPREP), the University of the South Pacific and the Pacific Community, with financial support from the New Zealand Ministry of Foreign Affairs and Trade and the Government of Monaco.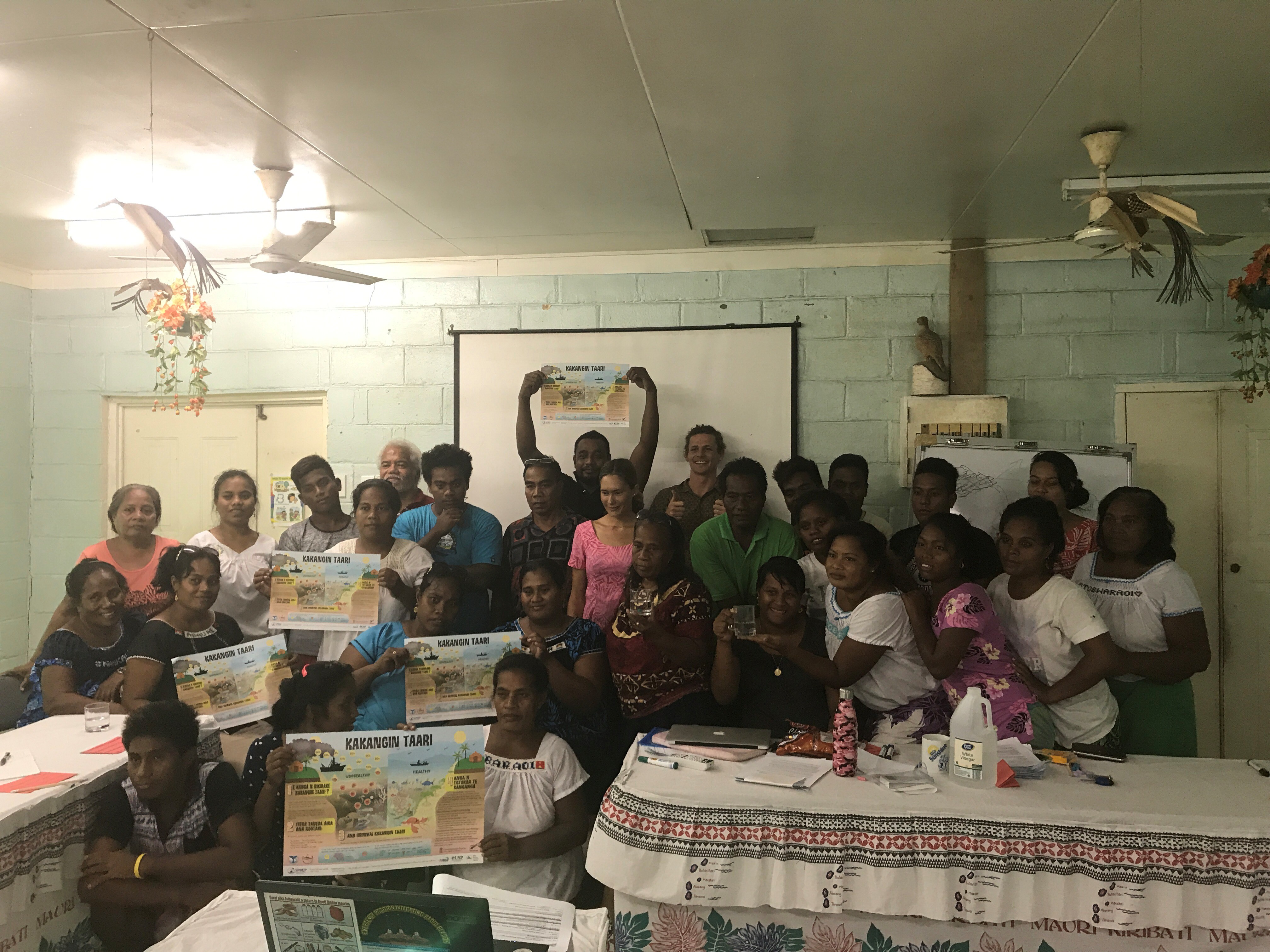 Workshop participants posinig for a quick group photo. Photo: S.Langton
The workshop was held at the Antebuka Conference Boardroom from the 23 – 25 January 2018 and brought together approximately 26 participants from Nanikai community to meet with technical experts from SPREP.
PPOA Project Consultant, Ms Shannon Langton said, "We have had a good turnout from the Nanikai community for this workshop, which shows they are willing and eager to learn about ocean acidification and how they can become more resilient to it. We've done a range of workshop activities during the first two days, concluding with a visit to the Nanikai community on the final day of the workshop."
Workshop participants were given an overview of what ocean acidification is, how it will impact our coastal communities, and activities to be undertaken as part of the PPOA project.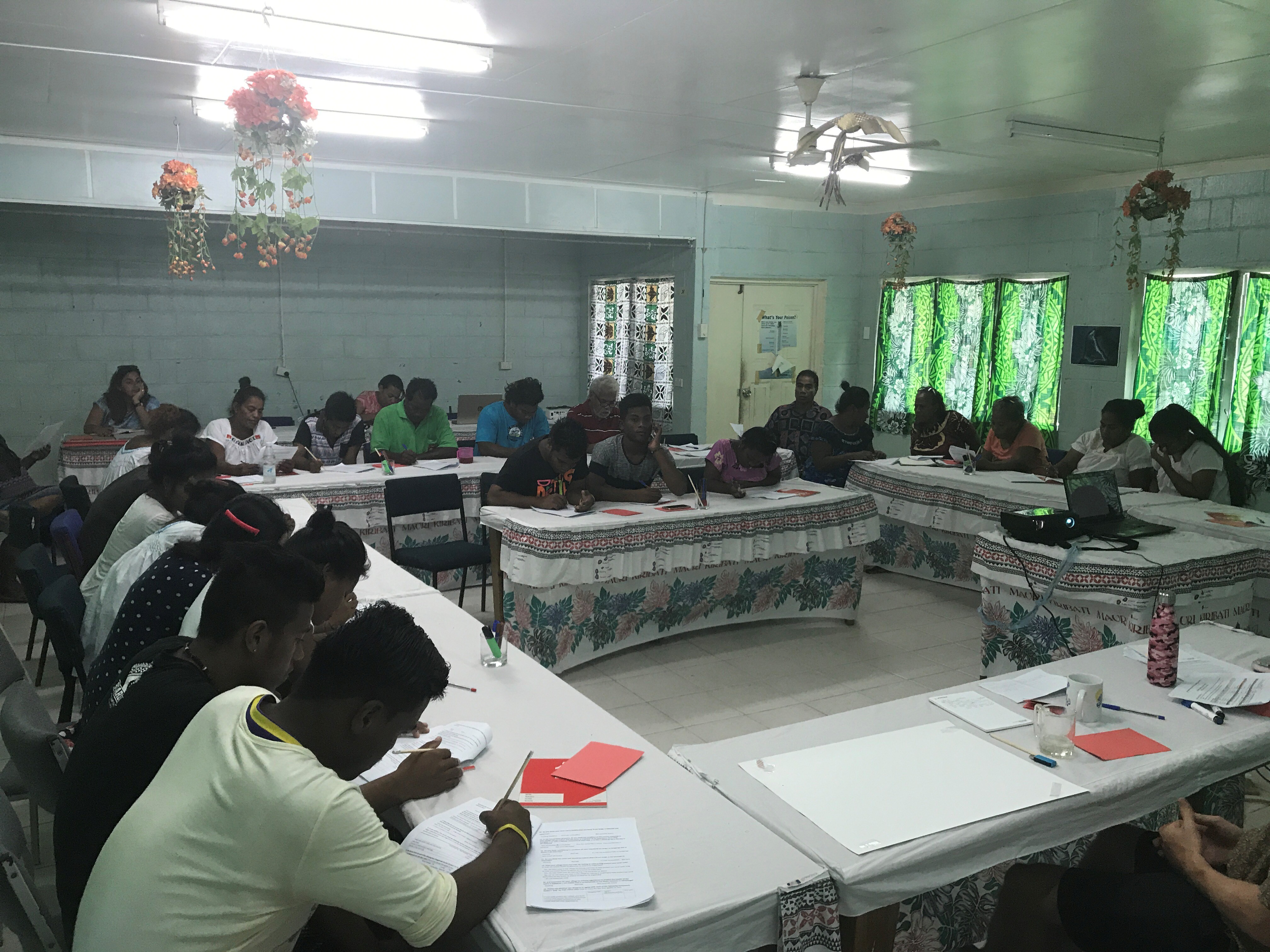 The Nanikai village community attending the PPOA inception workshop. Photo: S.Langton
The participants comprised of a mix of government officials, conservation and development agencies, SPREP subject experts and academia.
Boreere Beetero, 54, of Nanikai village said, "The workshop was very informative. It was not only fun but all I learnt I found very interesting and enjoyed this very much."
To learn more about Ocean Acidification in the Pacific please visit:
http://www.sprep.org/attachments/Publications/FactSheet/Oceans/ocean-acidification-pacific.pdf
. To read the Pacific Islands Ocean Acidification Vulnerability Assessment please visit:
www.sprep.org/attachments/Publications/CC/ocean-acidification.pdf
.