October 25, 2012 by
admin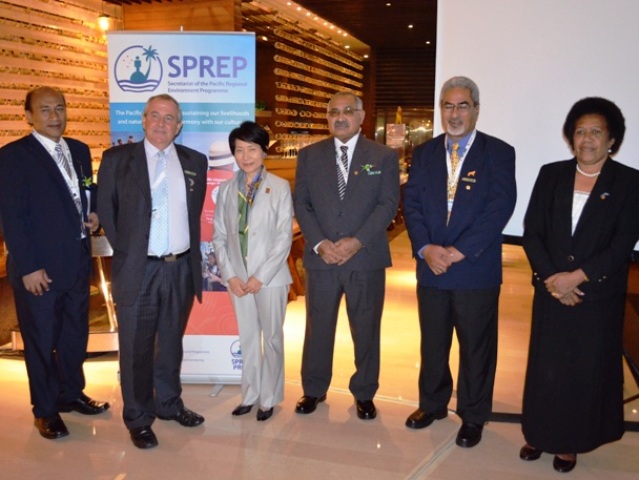 18 October 2012, CBD COP 11, Hyderabad India
- Pacific delegates had a special breakfast meeting with the new CEO of the Global Environment Facility, Dr Naoko Ishii, at the 11th Conference of the Parties to the Convention on Biological Diversity.


Coordinated by the Secretariat of the Pacific Regional Environment Programme (SPREP) and the GEF Secretariat, the high level breakfast was an opportunity for the Pacific to meet with Dr Ishii and discuss funding issues.


"This years' SPREP Ministerial Meeting also focused on environmental financing and the role of the GEF in particular.  Ministers noted strong appreciation for GEF funding in the region under the GEF- PAS – Pacific Alliance for Sustainability Programme.  This is the only regional GEF programme in the world and we consider this as a potential model of innovation for application elsewhere," said Mr. David Sheppard, the Director-General of SPREP.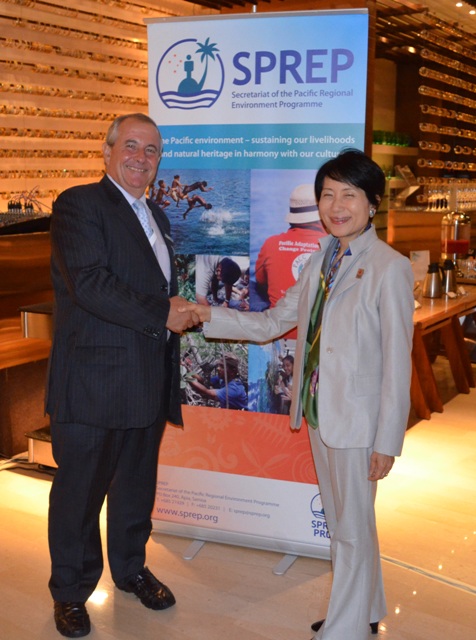 "
It is positive that GEF 5 is allowing greater flexibility for access by small island states to GEF resources. We would like to see these initiatives continue and accelerate.  Dr Ishii - SPREP greatly looks forward to your leadership of GEF.  We appreciate the clear vision you have set out for the future of GEF and we stand to partner with you in these efforts."
Dr Ishii has been at the helm of the GEF Secretariat for two months.  At the breakfast meeting she outlined her four key visions she had for the GEF, these being – the GEF must remain an innovator; must remain a champion of the Global Commons; must remain the partner of choice for environmental benefits and; must remain a catalyst in the evolving architecture of environmental finance.
"I see a lot of challenges, but also see a lot of opportunities too," said Dr. Ishii.
"We have successes but need to continue these, we don't have all the answers but we do have commitment for 'on the ground' achievements."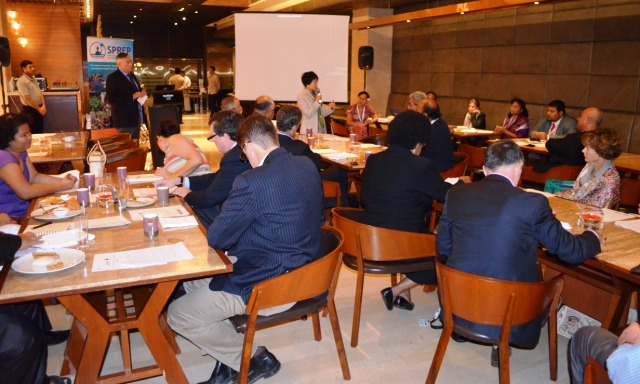 A number of queries and concerns were raised by the Pacific delegates at the breakfast meeting during the question and answer session that was led by comments from the Minister for Local Government, Housing, Urban Development and Environment – Col. Samuela Saumatua.
"GEF must remain the partner of choice, but I ask you that we work together as partners in environment projects.  We work together against biodiversity loss and climate change, while you provide the funds, and we provide the tools and labour.  We work together in partnership, it's the Pacific Way."
The breakfast was attended by delegates from Cook Islands, Federated States of Micronesia, Fiji, Kiribati, Nauru and Samoa along with members from SPREP and the GEF Secretariat.