November 20, 2019 by
leannem
Climate Change Resilience
Despite the cancellation of the COP in Santiago, Chile, and subsequent move to its new location in Madrid, Spain, the Moana Blue Pacific Pavilion is moving full steam ahead going into the 25th Conference of the Parties to the United Nations Framework Convention on Climate Change (UNFCCC COP25). 

The confirmation that the Pavilions will still go ahead was received last week fromChile, who remain as the incoming Presidency for COP25.  The Moana Blue Pacific Pavilion is a Pacific partnership supported by New Zealand with Fiji.  It is managed by the Secretariat of the Pacific Regional Environment Programme.

"We are pleased to be able to support this great Pacific partnership initiative," said H.E Kay Harrison, New Zealand's Climate Change Ambassador.

"Too often the small islands of our region are invisible to the world, but they are at the front line of climate impacts.   Showcasing Pacific climate and ocean action in the Pavilion shows we have a lot to offer to the rest of the world.  The strong interest in the Pavilion is testament to the impact the Pacific can have on the global stage."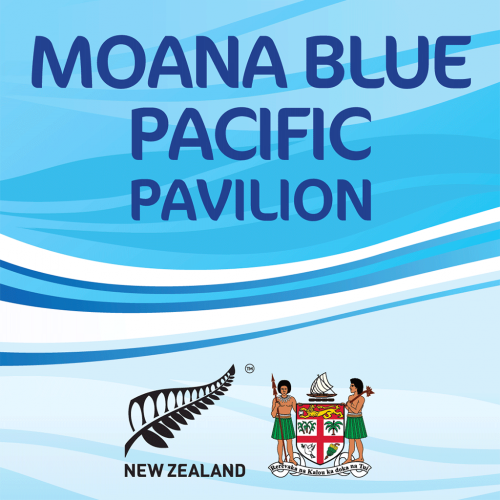 The new venue for COP25 has been confirmed as the IFEMA Convention Centre in Madrid.This was a result of a generous offer from the Government of Spain to host the biggest climate conference of the year, after Chile regrettably pulled out due to growing unrest in the capital, Santiago. 

"As large ocean and island states and part of the world's largest ocean, we are excited that we can have a pavilion that can feature the importance of a healthy ocean for achieving 1.5 degrees," said Mr Taholo Kami, Special representative on Oceans for the Fijian Government.

"The Pavilion is an opportunity to inform the climate change community of the importance of the ocean to climate change and the need for action for healthy oceans a part of our climate solution." 

The Moana Blue Pacific Pavilion will amplify the Pacific's call for ambitious global action by all, support collaboration involving stakeholders from the Pacific to promote a high level of Nationally Determined Contributions (NDC) ambitions and to exchange stories of national resilience planning; and also to showcase the challenges and opportunities of climate change affected regions in the Pacific using a range of communications mediums. 

"We have always wanted to have a Pacific space like this at these international climate change meetings, and last year the Pacific partnership with New Zealand and Fiji as COP23 President, helped make that happen," said Ms Tagaloa Cooper, Director of Climate Change Resilience of SPREP.

"We had great feedback from our Pacific island Members on the Pacific and Koronivia Pavilion last year and are grateful to be able to support our Pacific people again by having the space to bring our Pacific heritage and climate action as Large Ocean Island States, to Madrid."

The Moana Blue Pacific Pavilion will be open the full duration of the COP25 from 2 – 13 December.  It will also provide a platform of discussion, debate and knowledge-transfer on issues important to the Pacific, including options for enhancing mitigation and resilience and supporting collaboration involving stakeholders from the Pacific. 

A special mobile app and website will be launched to enable Pacific Islanders from across the world to be part of the activities happening at the Moana Blue Pacific Pavilion.
The UNFCCC COP25 will be held from 2 – 13 December 2019. 

For more information please email [email protected].