Climate Change Resilience
Samoas Ministry of Natural Resources and Environment through the Samoa Meteorology Division -Climate section is branching out its services to support Ministry of Agriculture and Fisheries (MAF) agriculture and fisheries sectors, to use climate change information to help plan for the future by undertaking a case study in Upolu and Savaii. Work on the case study began at a two-day planning workshop held at the Samoan Meteorology Division.
This initiative replicates the case study that used climate change information to make decisions about cocoa farming for Solomon Islands Guadalcanal Plain. The initiatives uses the eight-step process detailed in the recently launched
guidance material
by Commonwealth Scientific and Industrial Research Organisation (CSIRO) and the Secretariat of the Regional Environment Programme (SPREP).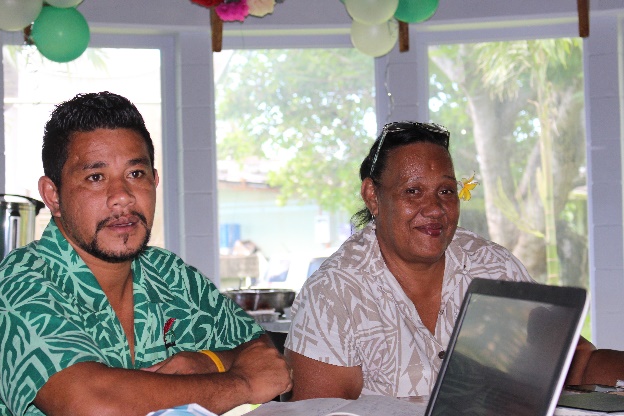 Participants from the Ministry of Agriculture and Fisheries during the workshop. Photo: SPREP
The two-day planning workshop focused on raising awareness on the projected climate and climate change for Samoa and the likely impacts; sharing and exchanging information and understanding about sectoral application of climate change science to inform climate vulnerability and risk assessment; identifying pilot sites and focusing on developing two sectoral climate change case studies for Samoa.
The studies will focus on cocoa farming and giant clams in selected areas and will be developed jointly with the Ministry of Agriculture and Fisheries, Ministry of Natural Resource and Environment through the Meteorology Division/Climate Unit, CSIRO and SPREP in consultation with all its key stakeholders.
The case study is envisaged to be completed by end of June and is supported by the Government of Australia through Department of Foreign Affairs and Trade, CSIRO, Climate and Oceans Support Programme for Pacific, SPREP and Samoa Meteorology Division.