November 15, 2012 by
admin
Waste Management and Pollution Control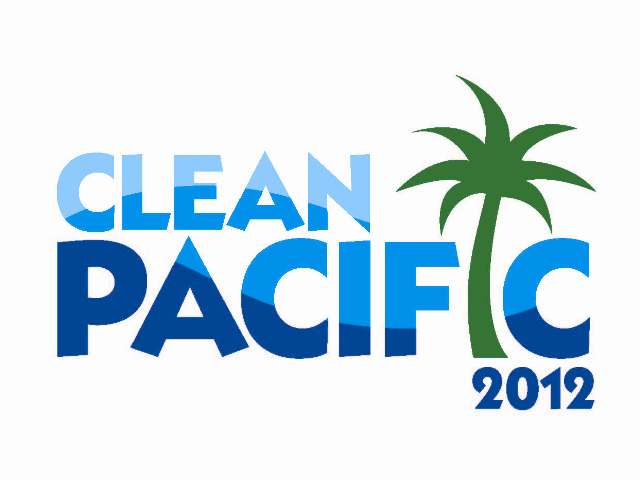 The
Clean Pacific 2012 Campaign
has delivered additional results thanks to a unique partnership agreement between the Secretariat of the Pacific Regional Environment Programme (SPREP) and Westpac Banking Corporation (Westpac). 
Clean Pacific 2012 is a regional campaign implemented by SPREP, which promotes better waste management and pollution control in the Pacific region through actions at the grassroots and government levels. The Clean Pacific Campaign commenced in February 2012, which was followed by the signing of the SPREP-Westpac partnership agreement in June 2012. 


As a result of this partnership, there are now more awareness resources available to Pacific Islanders in the form of 350 Waste Education Handbook for schools, over 2,500 posters, and 3,000 copies of each factsheet on topics such as Actions for a Clean Pacific, Lead Acid Battery Management and Waste Management in the Tourism sector. There are also more avenues for Pacific Islanders to learn how to bring about a Clean Pacific, through Westpac's Pacific network in the Cook Islands, Fiji, Papua New Guinea, Samoa, Solomon Islands, Tonga and Vanuatu. 


"Under our partnership agreement, Westpac has made a financial contribution for the printing and distribution of the awareness materials, and they have agreed to use their Pacific network to disseminate these materials, and other important messages. This partnership has increased our access to Pacific Islands, particularly at the grass-roots level, which means that we have more opportunities to get the right messages to the right people", said Ms. Esther Richards, the Solid Waste Management Adviser at SPREP. 

As part of the agreement, Westpac will display Clean Pacific awareness materials in their branches, and Westpac Branch Ambassadors (Our Tomorrow Champions) have been designated in each Pacific Island branch to distribute materials and answer customer queries on a Clean Pacific.  


"Measuring the effectiveness of these awareness efforts will be a challenge in the months ahead, but the more opportunities and avenues we have to get the message out there, the better", said Dr. David Haynes, the Director of the Waste management and Pollution Control Division at SPREP. 


The visibility of the campaign is also enhanced through web pages on various Westpac websites; the printing of the Clean Pacific logo and key messages on the Bank's mailing envelopes, and the planned upload of waste management tips on the screens of automatic teller machines in several countries. 


"The success of this partnership demonstrates that collaboration with the business sector is possible, as we work towards improved environmental outcomes. We applaud Westpac for their environmental stewardship by supporting the Clean Pacific Campaign, and hope this example will serve as a model for future cooperation with the private sector", said Mr David Sheppard, the Director General of SPREP. 


For more information on the Clean Pacific 2012 Campaign, please
contact SPREP's Clean Pacific Campaign Coordinator, Ms Ilisapeci Masivesi at 
[email protected]
.