January 27, 2023
Opinion
Waste Management and Pollution Control
Anthony Talouli
Director of Waste Management and Pollution Control, SPREP 
It's ironic. Although there is a common global understanding about the adverse impact of plastic pollution on human health, the economy, and the environment, it would be very hopeful for anyone to even suggest that agreeing to an internationally accepted regulatory response to address this crisis, would be an easy fix.
If anything, the pathway towards achieving such a goal appears challenging to say the least, for reasons that are obvious. We exist in a world driven by diverse views and interests; a common global understanding doesn't necessarily translate to a common solution. History exists to teach us that even if there is a global acceptance and understanding about a certain challenge, ideas and suggestions towards a solution would often differ depending on the level of a country, or a party for that matter, national interests. And that's just the way it is.
But there is great news as we begin 2023. With that common global understanding about the harmful impact of plastic pollution, critical steps have been taken and will continue to be taken to develop an international legally binding instrument (ILBI) on plastic pollution, including in the marine environment. The first session of the International Negotiating Committee (INC1) working to develop this instrument convened online and in-person in Punta del Este, Uruguay, from 28 November - 2 December 2022.
The One Pacific Voice advocated by the Cook Islands, Federated States of Micronesia, Fiji, Kiribati, Niue, Palau, Papua New Guinea, Republic of the Marshall Islands, Samoa, Solomon Islands, Tonga, and Tuvalu through the support of the Government of Australia and the United Nations, was very vocal amongst more than 2,300 delegates from 160 countries and stakeholder groups who took part.
At the Secretariat of the Pacific Regional Environment Programme (SPREP), we are excited to be working with all our member countries and partners to ensure the Pacific plays its part towards the framing of an ambitious instrument that provides mandatory obligations for all, be inclusive, equitable and provide for adequate means to implement the ambitious provisions for small island developing states. We need this, urgently.
As the mandated inter-governmental organisation of the Pacific island countries to protect the Pacific environment, we know our environment is under threat. While climate change remains the greatest threat to the survival and livelihoods of Pacific island countries, the loss of biodiversity and plastic pollution add to what is already a very tough existence.
The statistics are overwhelmingly against us. Although the Pacific Islands contribute as little as 1.3% towards the world's plastic pollution, our people are grossly and disproportionately affected by the impact of this escalating crisis in all areas of everyday life, especially when it comes to the ocean.
I want to remind here that while we are small island countries, we are large ocean states, with more than ninety eight percent of the Pacific region covered by ocean. Our Exclusive Economic Zones comprise over 10% of the world's ocean providing vital ecosystem services valued in many billions of dollars and underpinning economic sustainability in the region.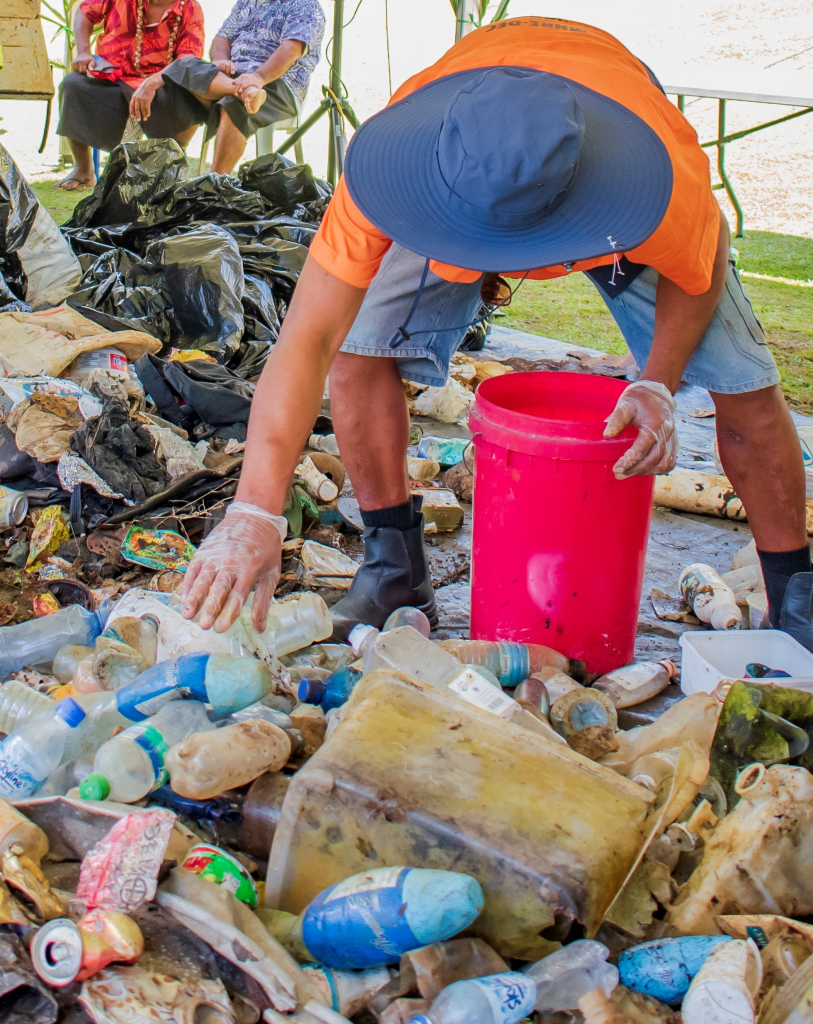 In the Pacific region, we do not operate in a vacuum. What happens in other parts of the world have an impact on us. Plastic accounts for at least 85 per cent of the total marine waste with the equivalent of one rubbish truck of plastic waste being dumped into our ocean each minute. Approximately 7 of the 9.2 billion tonnes of plastic that was produced from 1950 to 2017, became plastic waste ending up in landfills or dumped. Of the approximately 8.3 billion tonnes of plastic produced since the 1950s, studies show that 6.3 billion tonnes are now waste, with between 8-12 million tonnes of plastic leaking into the marine environment each year. This number is expected to more than triple by 2050.
Furthermore, studies have linked unsustainable production and consumption patterns to exponential growth in plastic pollution, which impacts human health as well as the health of terrestrial and marine ecosystems. In 2022 for example, there have been reports of plastic particles found in human lungs and in human blood; and a 2021 report found microplastics in human placenta.
Why do these global statistics matter?
The Ocean is critical for our survival. In Uruguay, there were many memorable moments but one that will stay with me was the thunderous round of applause which rang out at the Punta del Este Convention and Exhibition Centre when Ms Bernie Besebes, of Palau, spoke passionately about her country's struggles with uninvited plastics. She said: "I pick up all kinds of plastics on my grandfather's beach, and it is heart breaking to know that the next day, there will be more. The huge quantities of plastics that wash up on our shores are not traceable. There is no one to take responsibility for the pollution..."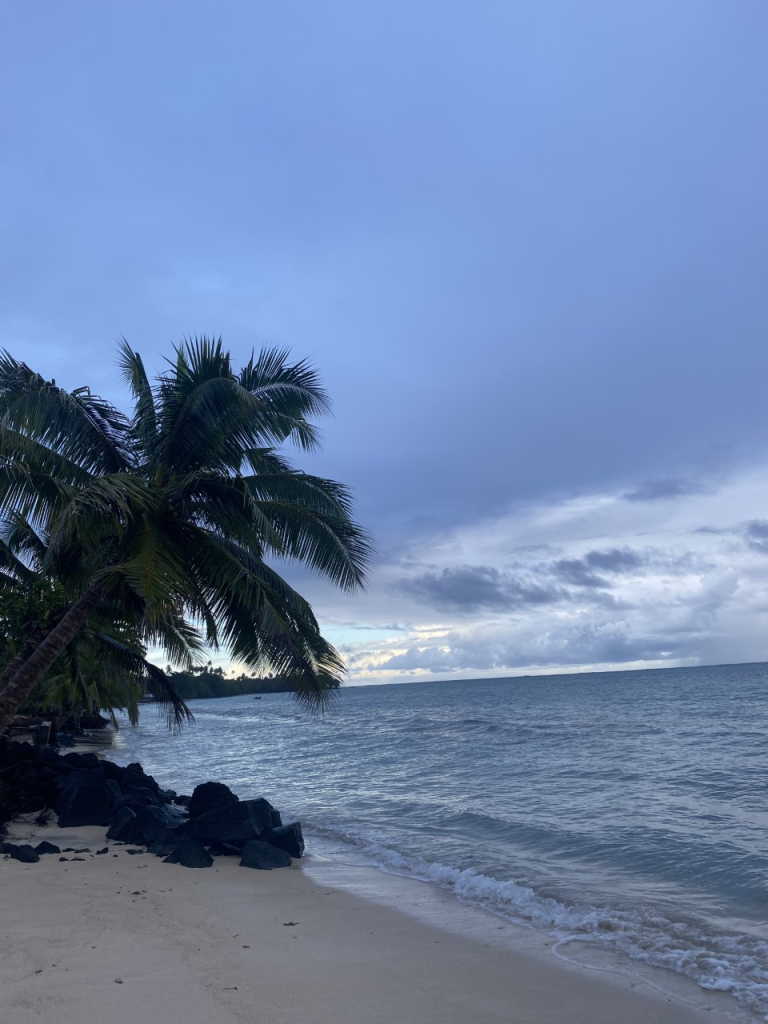 This maybe so when it comes to holding people to account but we, the Pacific communities, pay an expensive price. It is our livelihoods at stake. It is our food, health and precious lives we are talking about. In this part of the world, we have an intricate and intimate relationship with the Ocean because it defines us as a Pacific people; it underpins our livelihoods. Simply put, it is the way of Pacific Island life. This is why we must care for the Ocean and protect it to ensure it provides for us and our future generations.
The work towards the development of an international legally binding instrument on plastic pollution, including in the marine environment, is a critical part of caring for our environment.
INC1 in Punta Leste Uruguay was an important stepping stone, providing Pacific negotiators with a better understanding of foundational principles that will allow them to constructively engage and contribute to the ongoing negotiations. But there are many unanswered questions, the key ones being on whether goals and efforts under the proposed treaty should be global, mandatory, voluntary and country-led. These questions and many more will be further discussed at INC2 scheduled for Paris France, in May 2023.
Let me reiterate the one Pacific Voice at Punta Leste that called for global solidarity to address plastic pollution and the effective engagement of all stakeholders, from producers to vulnerable communities. This must be the strategic guiding principle for creating a holistic and effective solution to the plastic pollution crisis.
The work continues. We pray for God's guidance as we continue to work with all our partners to support and advocate for a resilient Pacific environment in 2023. Vinaka vaka levu!