July 27, 2018
Environmental Monitoring and Governance
Honiara, Solomon Islands. Ministry, non-governmental organisation and private-sector representatives gathered for in-depth conversations about available data and potential indicators that show the current environmental conditions in Solomon Islands. The Ministry of Environment, Climate Change, Disaster Management and Meteorology (MECDM) organized the six days of data validation and indicator consultations, held from July 11-18, with an inaugural workshop held on July 19 to review the findings from the consultations. The data discussed and indicators drafted will be shared in the country's 2018 State of Environment (SoE) Report, supported by SPREP.
Josef Hurutarau, Deputy Director Conservation of the Environment and Conservation Division (ECD) of MECDM, said the sessions are valuable in bringing environmental representatives into the SoE Report process.
"I think it's very important, and as much as possible, we want to engage our various stakeholders in this process," he said.
With 68 total attendees, the consultations consisted of half-day workshops focused on six themes: Biodiversity, Coastal & Marine, Land, Inland Waters, Built Environment, and Atmosphere & Climate. During the discussions, gaps in data and ways to close those gaps were identified, and SPREP presented on the Drivers, Pressures, State, Impact, Response (DPSIR) model that illustrates how humans and the environment interact.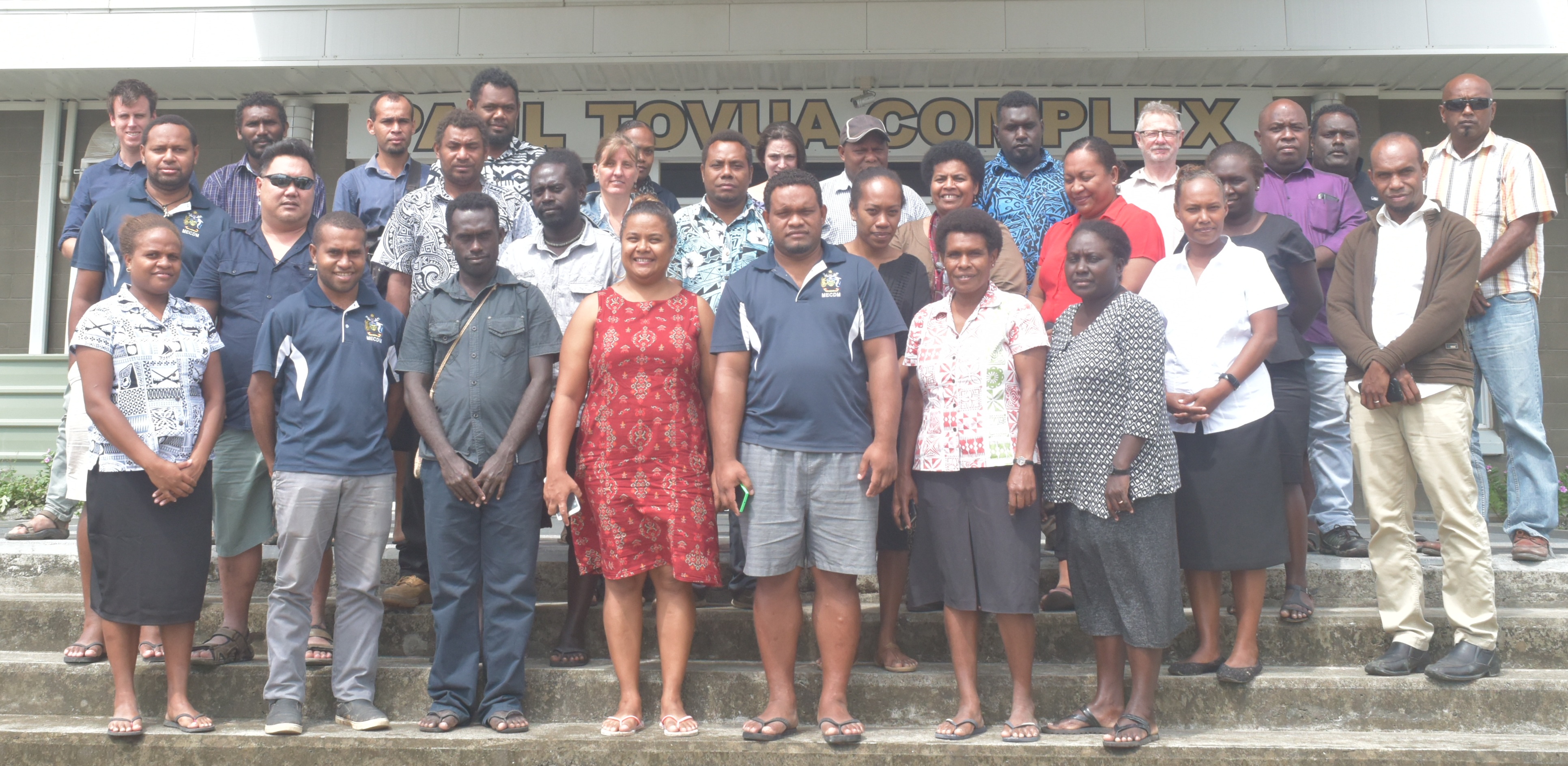 "It's been good for stakeholders and ministry staff to see how the model works, put it together and then how the process will improve environmental outcomes," said Peter McDonald—Environmental Monitoring and Reporting Specialist in SPREP's Environmental Monitoring and Governance Programme—who presented on DPSIR.
Bruce Chapman, an international consultant contracted to develop the SoE Report, and Kellington Simeon, a local consultant engaged to collect data for the SoE Report, also presented on data collected thus far and outcomes from the consultations. 
Data for the 2018 SoE Report will be uploaded on the new Inform project national data portal, which SPREP introduced in Solomon Islands this February.
 "With the Inform project, it's good as well," Hurutarau said, "There's a central place data can be uploaded and it can help create SoE Reports."
The development of the SoE report was supported through funding from the ACPMEA 2 Project, an initiative of the African, Caribbean and Pacific Group of States funded by the European Union. The Inform project is funded through the Global Environment Facility, and both projects are implemented by UN Environment and executed by SPREP in Pacific ACP countries. The two projects complement each other and take integrated approaches to their activities in Solomon Islands.
The four-year Inform project is also establishing national data portals in the Cook Islands, Federated States of Micronesia, Fiji, Kiribati, Republic of the Marshall Islands, Nauru, Niue, Palau, Papua New Guinea, Samoa, Tonga, Tuvalu, and Vanuatu. A regional portal was created for the partner countries to access and share environmental data.

To learn more about the Inform project, please visit http://www.sprep.org/inform/home

To learn more about the ACP MEAs 2 project, please visit http://www.sprep.org/Projects/acp-meas-project