Climate Change Resilience
The Cook Islands has shared its experience from using an Impact analysis (IA) methodology which helped them better understand the level of influence of past  adaptation interventions in select areas, with fellow Pacific practitioners, to help inform future planning of similar actions.
This was done during the third segment of the Practice Learning Series organised by SPREP, under the GCCA+ SUPA project. The Series is scheduled up until November 2022 and is designed to examine adaptation practices across the Pacific region.
Since inception, the virtual series garnered the interest of  adaptation practitioners from Tonga, Fiji, Samoa, Cook Islands, FSM, Palau, Kiribati, Tuvalu, Vanuatu, Republic of Marshall Islands, Nauru and Niue to share their experiences. The learning series started in April with the Federated States of Micronesia presenting their impact findings on water security measures followed by Tonga, on coastal protection activities along the Tongapatu coastline.
For the third segment, Cook Islands national consultant, Mr Teariki Rongo, presented on their trial experience and focused on interventions for Marine Resource Management and Water Security.
 "It is key for the successful implementation of the IA methodology to obtain sound, prior knowledge and information about the project," said Mr Rongo,  adding that "cooperation with relevant national entities is a must."
This information is needed before conducting the activities required by the methodology such as an impact checklist, field observations, social surveys and focus group discussions among others.
"We must come together as one" as emphasised "to increase the community's participation in the surveys", instead of having different government officials performing similar assessments.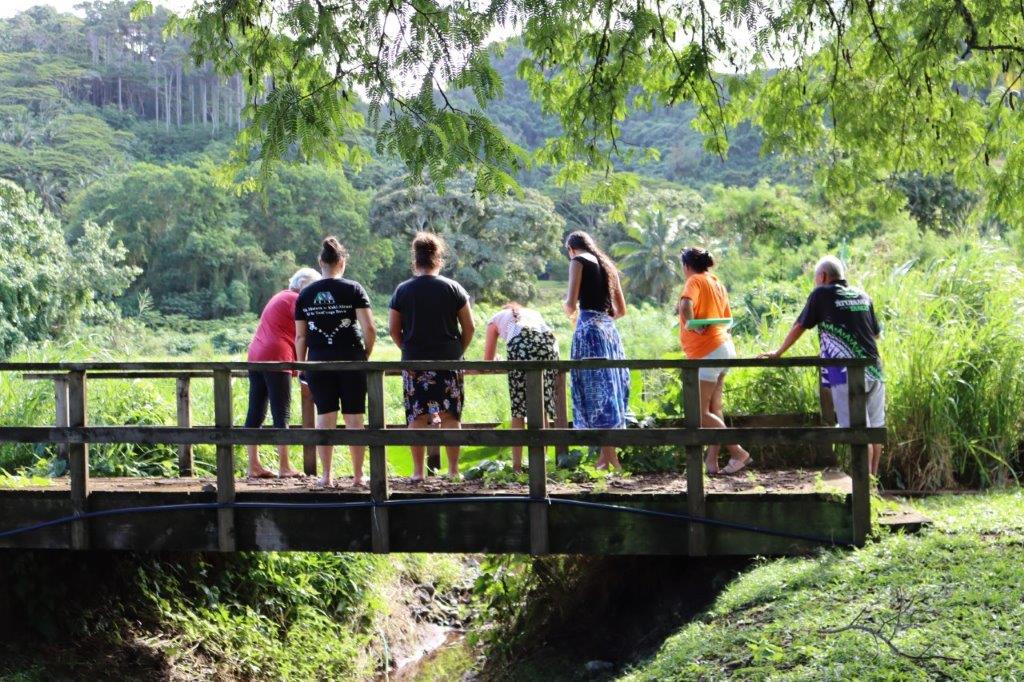 Mr Rongo reported that the traditional leaders on island expressed the need for training of the community to monitor the Ra'ui conservation areas instead of reliance on government fisheries officers.   Some adaptation practitioners agreed that this will be the best way to ensure a project is sustainable while others warned about the dangers of such approach.
Ms Carol Emaurois, of Palau, commented that "strong integral data was at the core of any worthy analysis", suggesting that "stronger partnerships and working closer with the government is probably a safer option than the communities monitoring exclusively by themselves".
Mr Rongo also praised the KoBotoolbox application for ease of field data collection. The tailored questionnaires were uploaded i online and the provision of Android Tablet devices were a plus for real time data collection and quality management of survey results done remotely
The consultant closed his presentation by suggesting that the rating process which currently assigns a numeric value from 1 to 4 in indicators such as effectiveness, behavioural change, lessons learned and sustainability, could benefit from a short comment section to better explain the reasons of such results as was presented in the Impact Snapshots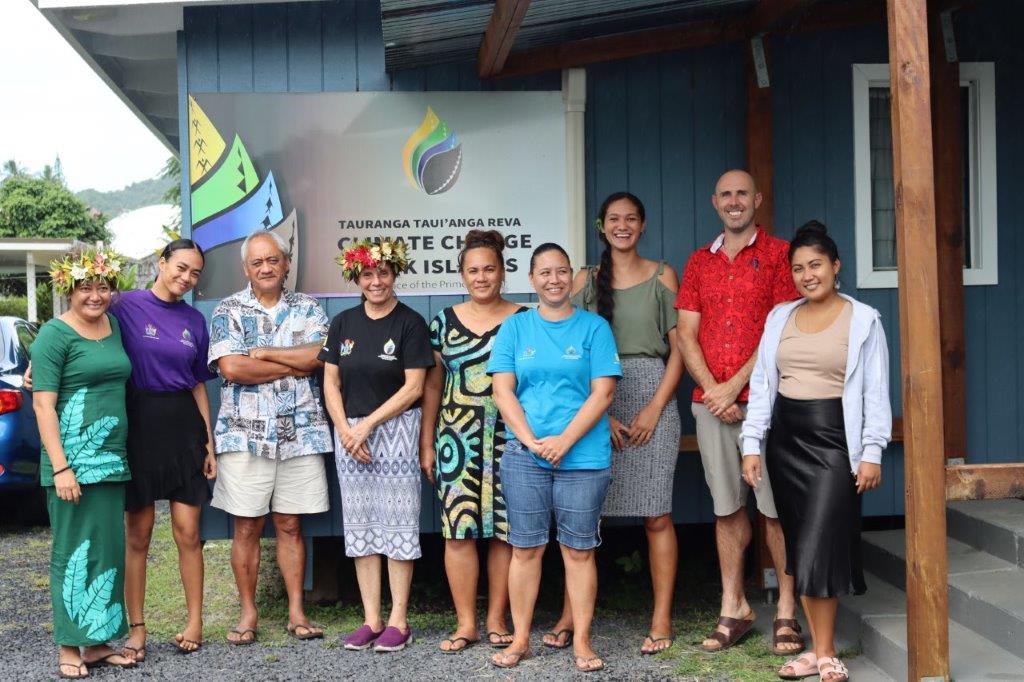 Palau national, Ms Sara Sugiyama, an Education specialist, also shared their experience on addressing ocean plastic pollution through sustainable solutions. Through the conduct of microplastic's survey of the beaches by teachers and their Grade 7 and 9 students, data  showed that 36% of the marine debris collected were single-use plastics.
 From the microplastics survey of beaches, student awareness on plastic pollution is now very high with student actions targeted to promote use of reusable water bottles for filling at installed water dispensers and segregating of their trash.
Segment 4 of the Practice Learning Series is scheduled for the 27 and 28 July. If you want to join, please contact : GCCA+ SUPA Information and Research Officer, Ms. Gloria Roma on email: [email protected]
ABOUT THE GCCA+ SUPA PROJECT
The GCCA+ SUPA project is about scaling up climate change adaptation (CCA) measures in specific sectors supported by knowledge management and capacity building.
The four and a half year project (2019-2023) is funded with € 14.89 million from the European Union (EU) and implemented by the Pacific Community (SPC) in partnership with SPREP and The University of the South Pacific (USP), in collaboration with the governments and peoples of Cook Islands, Federated States of Micronesia (FSM), Fiji, Kiribati, Marshall Islands, Nauru, Niue, Palau, Tonga and Tuvalu.
SPREP leads the development of an impact analysis methodology for the GCCA+ SUPA project, its field testing and application with further building capacity of member countries to guide strategic adaptation planning purpose in the ten Pacific Island countries.