November 20, 2017 by
admin
Environmental Monitoring and Governance
Helping the Pacific region make informed decisions for bettering our environment is at the core of a new, ground-breaking project launched today at the Secretariat of the Pacific Regional Environment Programme (SPREP).

Aptly known as 'Inform', this is the first time the Pacific islands are embarking on an endeavour to collect environmental information and house the information in single national databases for countries, as well as collate them in a regional database. Inform will also result in 14 State of Environment Reports for the participating countries.

As such, decisions made that will impact the environments in our Pacific region can be formed on sound data and information. Inform will also help enhance the monitoring and evaluation of environmental work undertaken in the region by providing reliable access for national datasets and indicators for environmental information.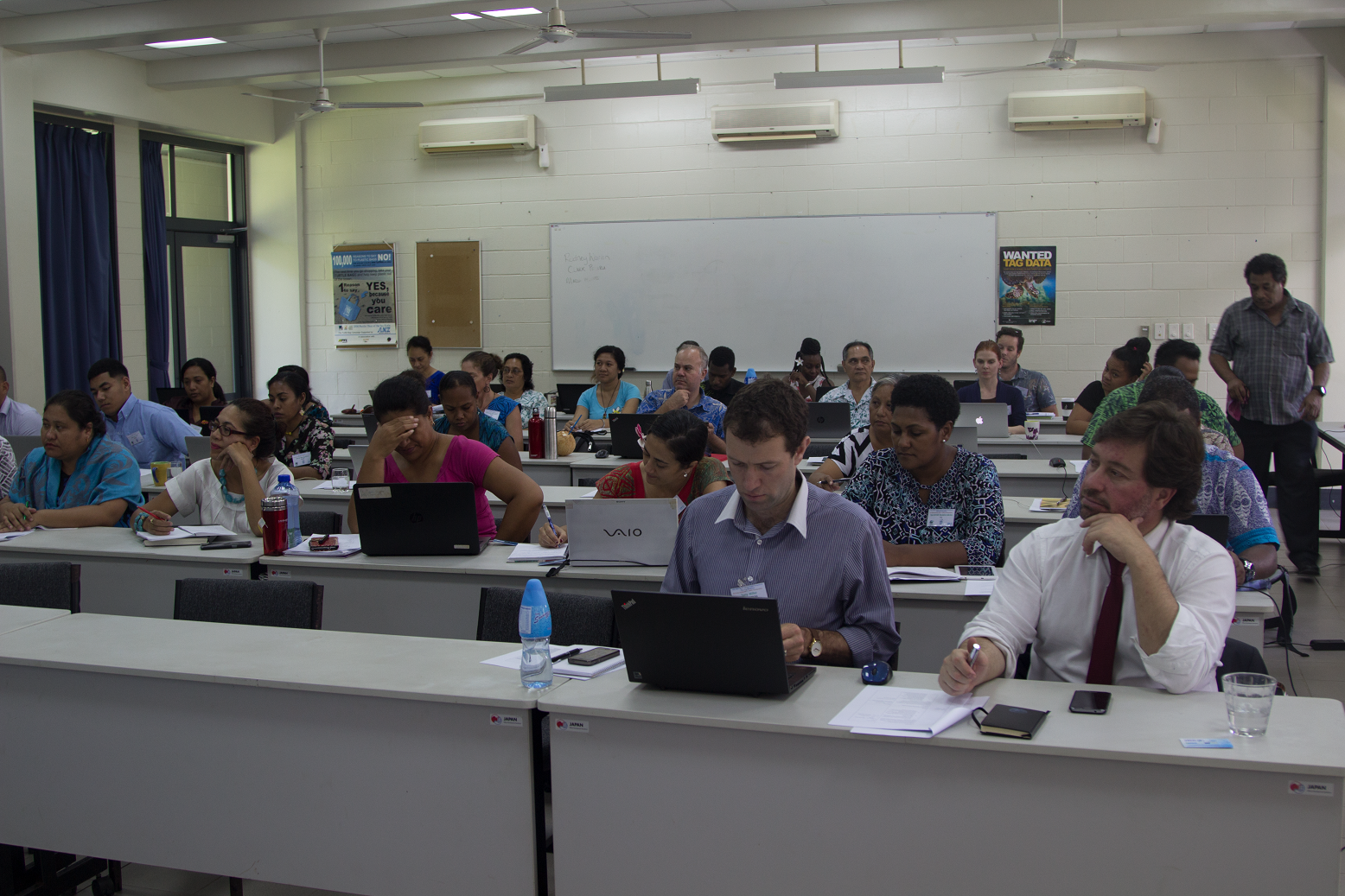 The participants during Day 1 of the Inform Project Inception Workshop. Photo: W.Isenhower/SPREP

"Achieving national, regional and international environmental commitments, goals and targets requires good data to accurately document the environmental status and stories of the communities we work in and support planning and decision making processes at all levels," said Mr Roger Cornforth, the Deputy Director General of SPREP.

"However, compiling high-quality, and timely data in Pacific island countries, including a place to store the data, is an ongoing challenge."

Over the four-year period from 2017–2021, Inform will work in the Cook Islands, Federated States of Micronesia (FSM), Fiji, Kiribati, Republic of the Marshall Islands (RMI), Nauru, Niue, Palau, Papua New Guinea (PNG), Samoa, Solomon Islands, Tonga, Tuvalu, and Vanuatu.

Totalling 10.7 million USD, Inform is funded by the Global Environment Facility with 4.3 million USD, co-financed by the participating countries and partners, implemented by UN Environment, and executed by the Secretariat of the Pacific Regional Environment Programme (SPREP).
Group discussions underway during Day 1 of the Inform Project Inception Workshop.
Photo: W.Isenhower/SPREP

Today saw the start of a one-week inception workshop bringing together all participating countries and partners to begin planning and implementing the project.

"The focus of the project is very much on environmental information management and its use for informing planning and decision making, for reporting at the national and regional levels, and also for reporting to the global environmental conventions and environment-related indicators of the sustainable development goals," said Mr Jochem Zoetelief, Portfolio Manager of UN Environment.

"Ultimately, this will contribute to more sustainable management of the natural capital for our future."
The Inform inception workshop is held at the SPREP Campus in Vailima, Samoa from 20 – 24 November, 2017. All 14 Pacific islands countries that are part of Inform are attending the event, along with SPREP and UN Environment.

For further information, please email the Project Inform Coordinator – [email protected]