Environmental Monitoring and Governance
SPREP's Environmental Monitoring and Governance (EMG) programme trained Nauru Department of Commerce, Industry and Environment (DCIE) staff; Technical Support Assistants; and land/health officials on the Environmental Impact Assessment (EIA) process and its application to development activities. The training was supported by the Nauru UNDP Ridge to Reef (R2R) project with technical support provided by SPREP.
As more and more development takes place in Nauru, it is likely this expansion will impact the country's pristine coastal ecosystems and water sources. The April 9-13 training was conducted to raise the knowledge of and capacity to implement the EIA process, which ensures environmental considerations are integrated when undertaking development initiatives. The training demonstrated why the EIA process is important and how it can be applied to assist development planning and support stakeholders' related decision making.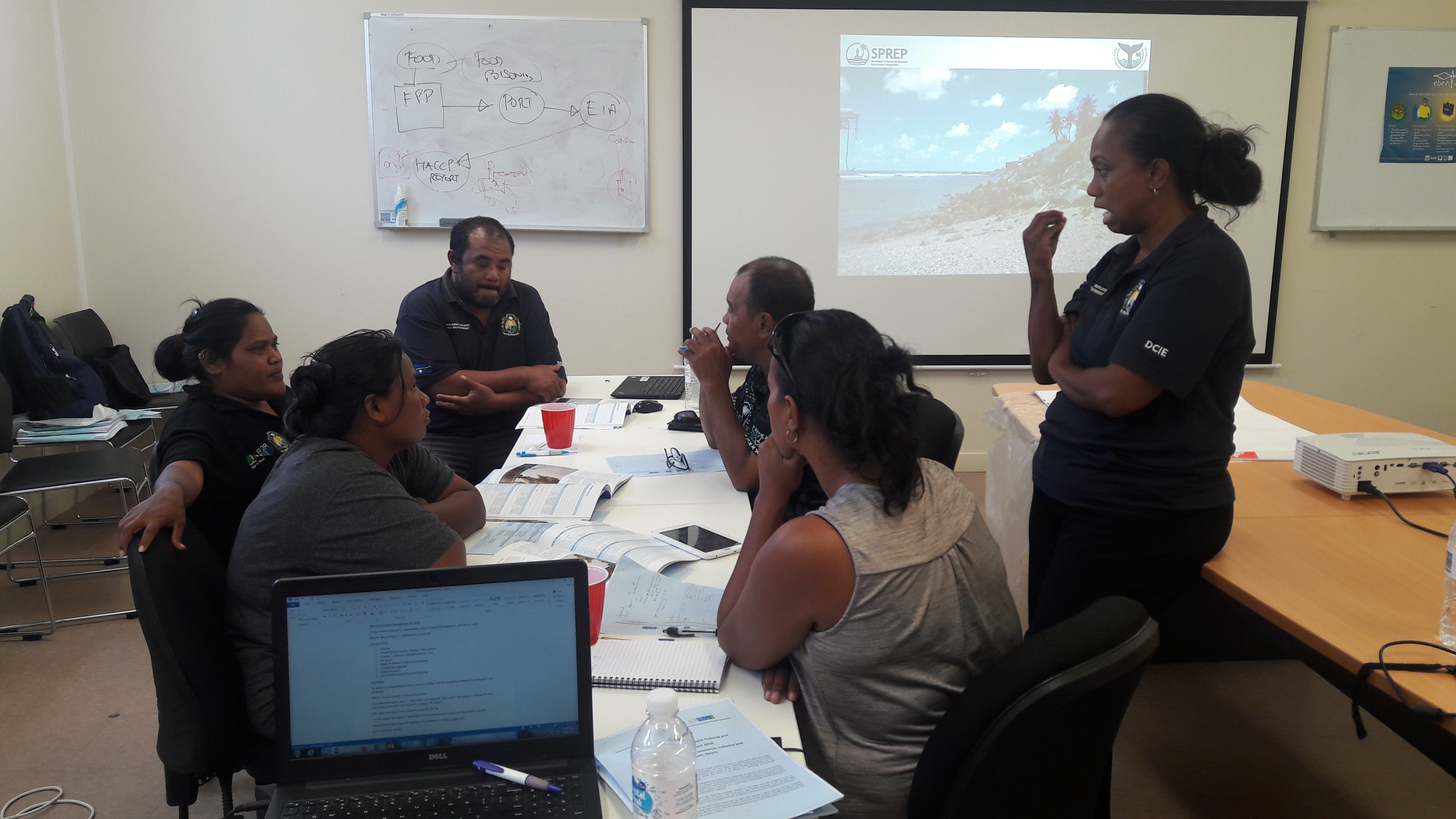 Director of Environment, Dr Bryan Star (background left), with Nauru UNDP R2R Project Manager, Ms Phaedora Harris (standing on the right), and participants during the EIA training.
Photo: J.Davetanivalu/SPREP
The EIA training was the first for the participants, who found it informative, exciting and expressed appreciation in learning to use EIA processes when creating and maintaining sustainable development. SPREP's
Regional EIA Guidelines
document was used as the primary training tool. The guidelines provide simple, step-by-step instructions on the EIA process, with examples of environmental themes and indicators to use for gathering EIA data, an EIA screening checklist, a terms of reference template, and an EIA review template.
Along with other participants, Bryan Star, Director of the DCIE, said he found the guidelines very helpful and practical.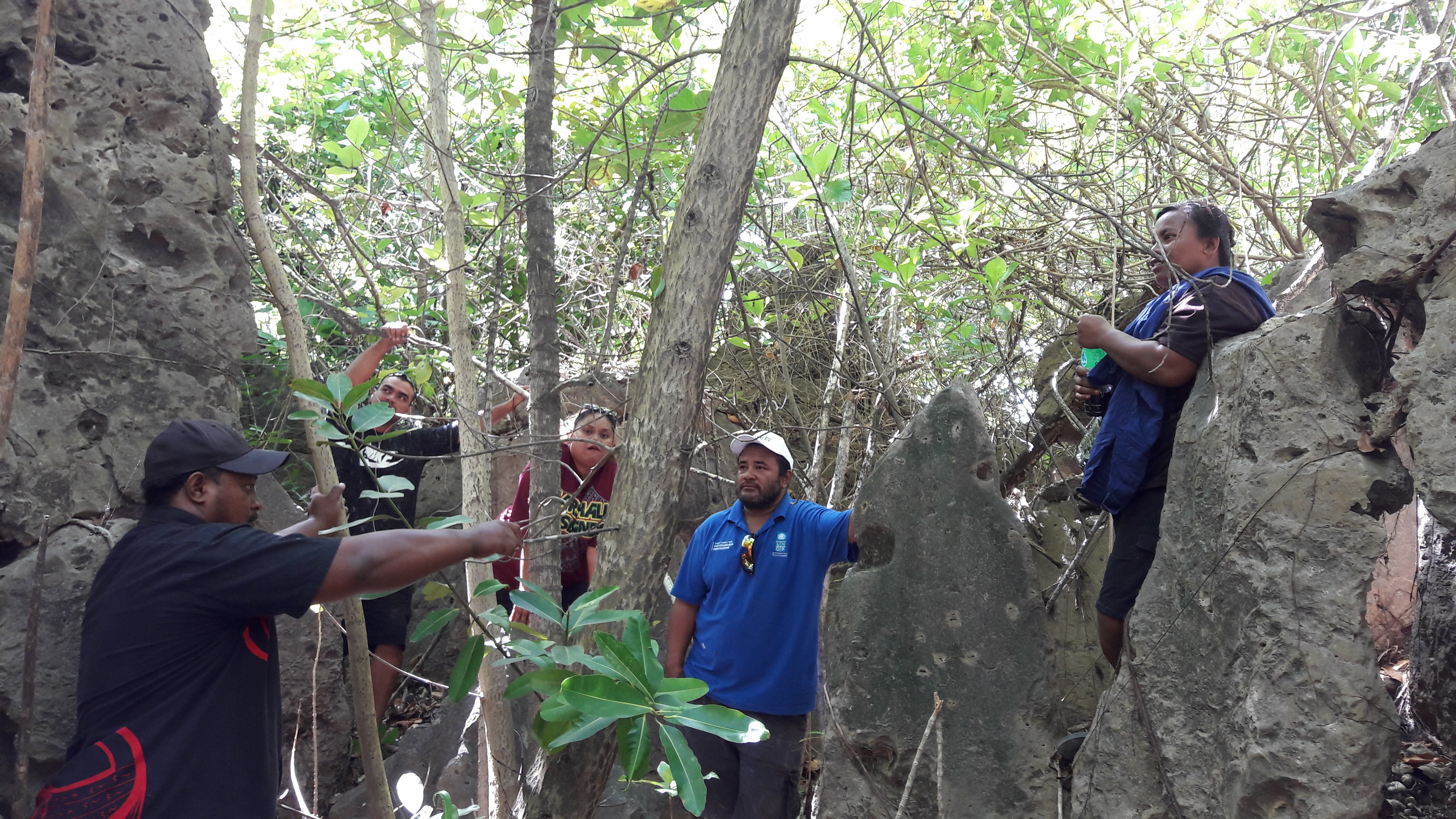 Participants scoping the proposed site of a new cemetery at Top Side. Photo: J.Davetanivalu/SPREP
"The EIA toolkit, which is annexed to the EIA Regional Guidelines, was very useful and I found it easy to use in applying them to the major proposal we will be dealing with soon. I also came to know the importance of the scoping of developments because it leads to the development of the terms of reference of the EIA report and promote stakeholder consultation. Thanks to SPREP and ACP MEA for its support in developing this guiding document and in delivering the EIA training," he said.
Participants also found the training helped them to better understand their respective roles within an EIA process and the need to have such a system in place to sustainably manage development and safeguard Nauru's environment.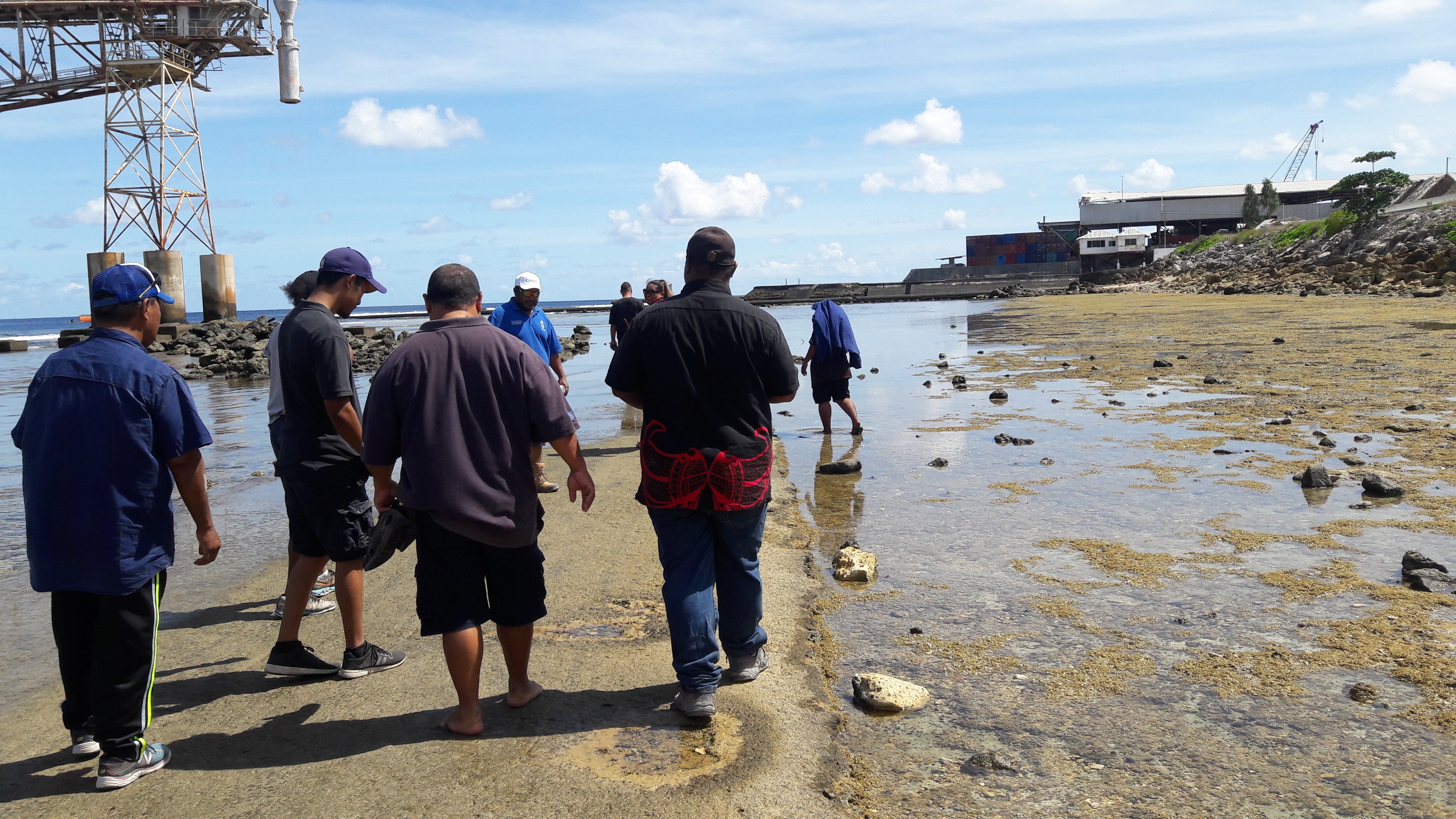 Participants scoping a proposed foreshore site to extend Nauru's port along the Aioue Boulevard.
Photo: J.Davetanivalu/SPREP
A major outcome of the training was the creation of two Terms of References for two proposed developments in Nauru. In addition, an EIA Policy will be drafted for Nauru's DCIE through the Nauru UNDP R2R project, with support from SPREP's EMG programme.
To learn more about the ACP MEA project, please visit:
http://www.sprep.org/Projects/acp-meas-project