Waste Management and Pollution Control
16 November 2021, Apia - The Third Clean Pacific Roundtable (3rdCPRT) has been officially opened by New Caledonia's Minister of Environment, Hon. Joseph Manaute, who has called for an ambitious global and coordinated response to waste management and pollution control.
Addressing the virtual opening ceremony as the keynote speaker, the Minister, who is also the new Chair of the 3rdCPRT, reminded that waste management and the prevention of pollution is everyone's responsibility, both at the local and international level. 
"Although our local contexts are different, all our countries are faced with global challenges requiring local responses," he said, highlighting a number of initiatives New Caledonia has taken to address what he described as a waste crisis. These include efforts to eliminate the illegal dumping of waste, organised waste collection and encourage recycling and reuse channels for members of the public and more.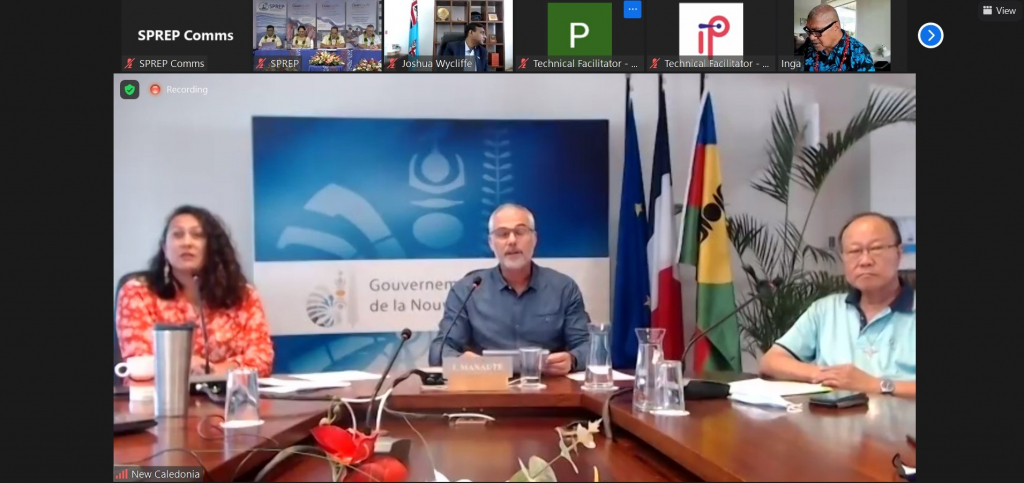 "We need to be more ambitious, to act effectively and to form regional coalitions to raise awareness on waste management issues and change mindsets, to find political and technical solutions to this environmental crisis," the 3rdCPRT Chair said.  "Together let us provide an ambitious global and coordinated response to limit consumerism, resources waste and waste generation. Let us provide leadership for our planet because the sustainability and survival of humanity depends on our collective efforts to heal the earth, our common home, the land for our children."
The Roundtable, scheduled from 16th to 25th November 2021, is facilitated by the Secretariat of the Pacific Regional Environment Programme (SPREP). It is designed to facilitate networking and dialogue, improve donor coordination, mobilise technical and financial resources and to monitor the progress of the Cleaner Pacific 2025. The Director General of SPREP, Mr Kosi Latu, said waste and pollution management is a major problem for the Pacific, threatening sustainable development.
"We have witnessed the increase of unprecedented waste and pollution pressures from human induced activities such as industrial and agricultural run-off, marine debris, oil and chemical pollution, population growth, coastal development and modernization, over-fishing and resource extraction," said Mr Latu. "These pressures have been exacerbated by the challenges of climate change (sea level rise, sea temperature rise, Ocean acidification, extreme storms and droughts) as it is fresh in our minds from COP26 in Glasgow where the region together with OASIS and others called for a 1.5deg to stay alive. The impact of all these activities threatens our environmental, social and economic resilience."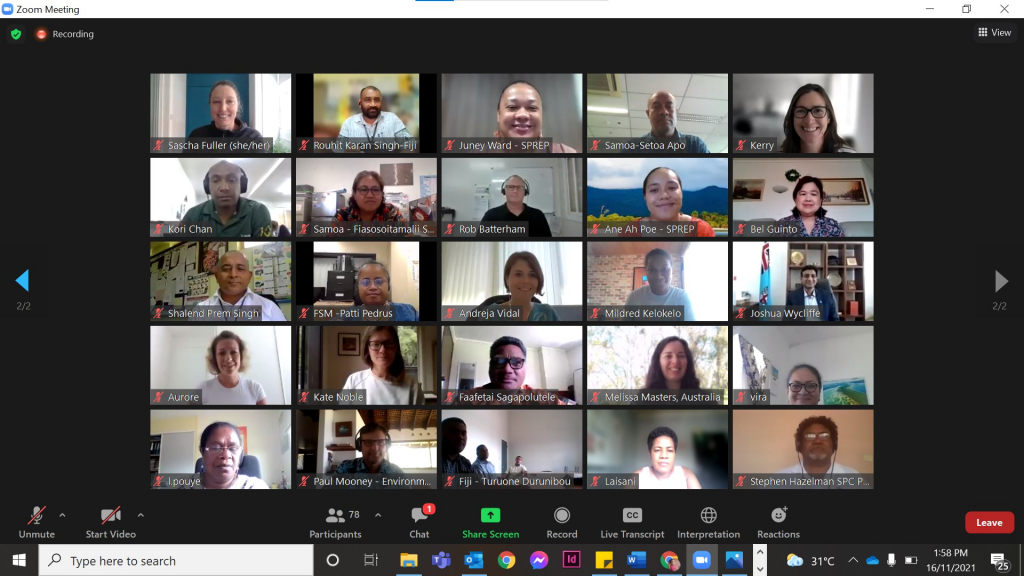 But this is why forums like the 3rd Clean Pacific Roundtable are crucial since they become conduit for progressing innovative solutions and capitalising on new initiatives towards a pollution-free Pacific. The Cleaner Pacific 2025 is a regional Blue print which combines the efforts of SPREP's key regional partners, EU, AFD, JICA, and Australia Aid, to assist Pacific island communities to improve waste and pollution management practices.
"To achieve the vision of the Cleaner Pacific 2025 and the Implementation Plan 2021-2025 it is imperative that Pacific Island countries move from a linear economy to a circular economy that advocates sustainable production and consumption," Mr Latu said.
"At this Roundtable we will be discussing what does this mean and why is it important to create a safe Pacific Circular Economy that promotes the whole life cycle of products: from the design of the product and production processes to better informed consumption choices, to modern waste management, and the provision of secondary raw materials that feed back into the economy. 
"We are mindful that indigenous and traditional knowledge already embodies Circular Economy approaches such as composting and farming. We also want our Pacific countries to put in place processes and policies that will enable a Circular Economy, which include but are not limited to bans on products that we do not want, such as single-use plastics."
The opening ceremony was facilitated by Manina Tehei, of New Caledonia. The outgoing Chair of the 2ndCPRT and Fiji's Permanent Secretary of Waterways and Environment, Joshua Wycliff, expressed his best wishes for all participants, organisers and speakers of the meeting for the next seven days. 
The Roundtable consists of four technical sessions, three roundtable sessions, ten deep dive and side events and two consultation sessions for all stakeholders. They will focus on a broad range of waste management issues including hazardous chemicals, healthcare medical waste, asbestos, mercury; used oil, solid waste management; disaster waste management, sustainable financing, legislation and policy. 
The Talanoa sessions will focus on key themes of creating a safe Pacific Circular Economy; waste industry-based enterprise with enhanced public-private partnerships through technology innovations; and bridging people and waste by enhancing consciousness in managing waste.
 "Like climate change, we are at a crisis, where we now need to ACT," Mr Latu concluded.
To register, click: https://www.cleanpacificroundtable.com/cprt3-history

ABOUT THE 3rd CPRT
The Third Clean Pacific Roundtable is a partnership event supported by New Caledonia, Acotred Pacific, Agence Francaise de Development (AFD), Australian Aid (AUS Aid), European Union (EU), Fonds Pacifique, Japan International Cooperation Agency (JICA), UN Environment Program (UNEP), Province SUD and Province NORD.