Shining our spotlight on our Pacific People that work for our Pacific environment is this Q and A series from your Secretariat of the Pacific Regional Environment Programme (SPREP). 
This week we introduce you to Mr Epeli Tagi, the IT Network and Systems Support Engineer at SPREP.  Epeli is part of a team of five within the IT Team at SPREP that work behind the scenes to service the IT needs of our organisation as well as supporting our Members.
With COVID-19, the move towards working remotely has broadened the work of our SPREP IT team as SPREP has applied new virtual methods of meeting for staff and Members - in one instance a virtual meeting in 2020 saw over 1,000 people attend and participate from across the world.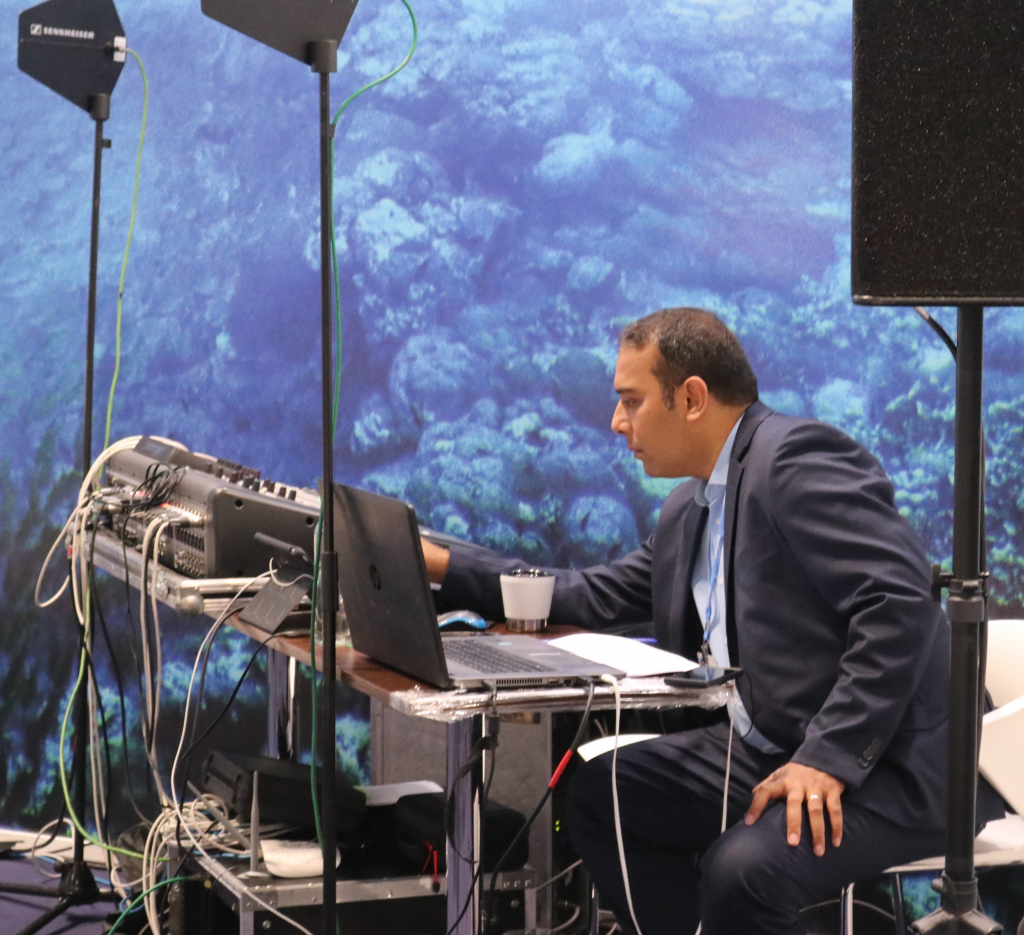 Epeli was also part of the SPREP Moana Blue Pacific Pavilion team at the UNFCCC COP25 in Madrid, Spain in 2019.  He helped ensure all technical aspects at the Pavilion ran smoothly, and our events and activities were broadcast for viewing by those from outside of the COP.
All in all, Epeli and his team are crucial to many at SPREP and across our Membership – whenever any of us experience a technical glitch this team are the first, we turn to!
We asked Epeli to share more about his role with us.
Q. What is it that you do at SPREP?
My role is primarily to maintain the SPREP IT infrastructure including all network connectivity and ensuring all server systems are running optimally and securely. I also provide general IT support and advice to users when and wherever needed.  Hopefully, by doing my job well enough, I am contributing to the overall organisation strategic goals.
Q. What has been your greatest achievement in this role?
My greatest achievement is getting selected for the SPREP DGs excellence award in 2016. There are a lot of hard-working individuals all over SPREP, particularly in the team I work with, so I was very humbled to be nominated for the award.  
Q. What is one of the best things you like about your job?
There are a lot of things that I like about SPREP but one thing I would like to highlight is the diverse work environment. I have had the privilege to meet and work with a lot of different people from all over the world. In terms of my job role, working in a technology field is always exciting as new technologies are being developed all the time, so you are constantly learning something new.
Q. Tell us about one of the activities you have done with one of our Pacific Members.
 I have had the opportunity to be part of a few projects that work directly with Member countries. In 2013 with the Finnish-Pacific – climate and disaster-ready communities through improved national meteorological services (FINPAC) project, I was involved with procuring new servers for the project. Later on, when needed, I assisted the external consultants with the installation and training of the new Forecasting systems in the project countries.
Q. If you could share one piece of advice that you have learnt from your work, what would it be?
I have learned so far that life is too short, so it's always important to occasionally take a break from work to spend time with family and recharge yourself.  Take your opportunities when they arise so that you live without regrets.
Should you wish to contact our SPREP IT Team please do so at [email protected], or to get in touch with Epeli Tagi please email [email protected]