Climate Change Resilience
Tonga National Project Management Unit for the Pacific Adaptation to Climate Change (PACC) Project recently launched its official website to broaden its communication capacity to its local and international audience.
The website is funded by the PACC Project and will be hosted under the Ministry of Environment and Climate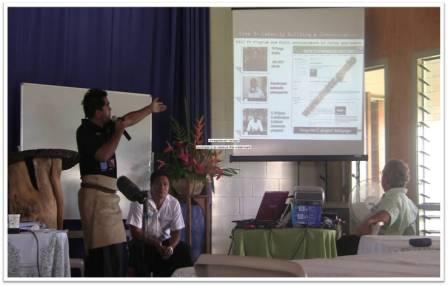 Change, and will include all other projects executed by the MECC.
The web address is www.mecc.gov.to and just a month old, it has so far received more than 10,000 visitors.
PACC Tonga National Coordinator, Paula Taufa said, "The website was launched by Honorable Minister for Environment and Climate Change, Lord Ma'afu Tukui'aulahi on 28th February, 2011.
"All PACC reports, newsletters, awareness programs will be posted in the website. Ministry of Environments and other ministry's project reports and main events will be posted in the new website."
According to the Local Government Portal, MECC Acting Director Lupe Matoto showed gratitude to the officially launched website that will be utilised as a medium to share with the public, regional and international stakeholders, and all interested in various environment issues, the programmes currently implemented by the Ministry, in the effort to promote the sustaining of the environment.