June 7, 2022 by
Sosikeni Lesa
Climate Change Resilience
05 June 2022, Apia - Eleven Pacific countries and Timor-Leste have benefitted from the Pacific Climate Change Centre (PCCC) training on "Enhancing climate resilience and safe water access in rural areas in the Pacific." 
Held on 27 May 2022, more than 70 participants joined the ninth executive training course designed to enhance climate resilience and rural safe water access focusing on the most vulnerable population without or with limited access to safe drinking water.
Participants learned an overview of risks of climate change impacts, innovative approaches and technical solutions, community-based management for rural safe water access, and case studies in the Pacific through the live session and lecture videos on the PCCC e-learning platform.
Then, each country worked on two group exercises for building their capacity for project formulation and project management including scheduling and budgeting using the knowledge gained through the lectures.
PCCC Manager, Ms 'Ofa Ma'asi-Kaisamy, said that drought and sea-level rise are anticipated to severely impact water security in the Pacific, particularly in rural areas and outer islands.
"To ensure safe water access, Pacific Island Countries have been implementing many adaptation and mitigation projects in the water sector with support from climate finance mechanisms. To accelerate these climate actions, this training aimed to enhance the capacities of practitioners in the region, and replicate and scale-up initiatives for ensuring safe water access," said Ms Ma'asi-Kaisamy.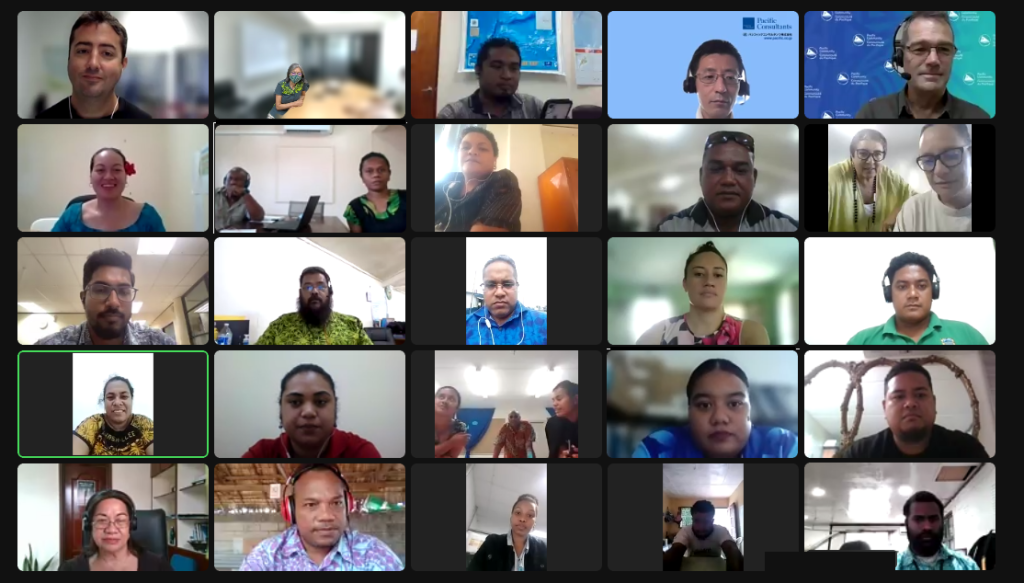 Mr David Bai, a participant from Palau Public Utilities Corporation, said he and two other representatives from Palau, found the training extremely helpful.
"I am from the project planning and implementation department and the other two members are from the water operations department. During the exercises, they were helpful when it came to the knowledge of our current water systems while there are also areas in project planning where I was able to help them," he said. "The group exercise went very well as it gave us an opportunity to get to know each other and further collaborate between different departments with their unique expertise.
This training was virtually delivered by the PCCC with support from partners and stakeholders including the Pacific Communities (SPC) and the Samoa Independent Water Schemes Association, under the Project for Capacity Building on Climate Resilience in the Pacific (CBCRP-PCCC) in partnership with the Government of Samoa and the Japan International Cooperation Agency (JICA).
For further information on the training courses delivered through this project, please contact [email protected]