February 28, 2022
Waste Management and Pollution Control
Helping Pacific islands deal with disaster waste during and after disaster events are the newly released Pacific Islands Countries Regional Disaster Waste Management Guidelines.

Aiming to build resilience of Pacific islands the Guidelines support their National Disaster Waste Management Plans prompting waste management practices and measures suitable for Pacific Islands.

Three Pacific Islands were ranked first, second and third in the 2021 World Risk Report – Vanuatu, Solomon Islands and Tonga respectively.  Papua New Guinea and Fiji are ranked ninth and fourteenth respectively.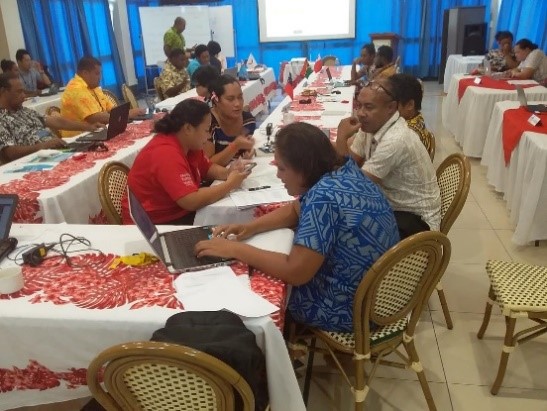 "Unfortunately, the Pacific islands are familiar with disasters, many of our Pacific islands have experienced tropical cyclones, floods, and earthquakes – disasters which also result in mass amounts of waste," said Mr. Faafetai Sagapolutele, Assistant Chief Advisor, J-PRISM II of the Japan International Cooperation Agency at the Secretariat of the Pacific Regional Environment Programme (SPREP).

The experiences and lessons learnt from several past disaster events in the region between 2009 and 2020, are captured in the document.

"The recent volcano disaster in Tonga reminds us of the generated ashes complexity and challenge of dealing with these wastes.  We hope these guidelines support our Pacific islands in addressing these challenges.  As a living document, it will be revised and updated from time to time to capture the changing nature of the modern waste streams and future experience and lessons in the Pacific islands."

While information on the management of hazardous waste like asbestos, oil, chemical and medical waste are not included, there are existing national, regional and international documents the guideline promotes to refer to, for specific guidance on these hazardous waste streams.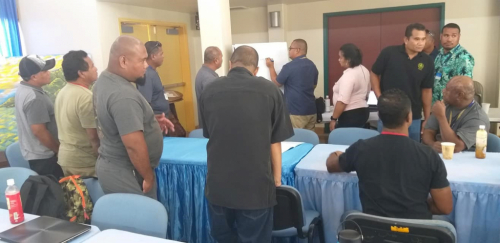 This Regional Disaster Waste Management (DWM) Guideline was developed and supported by JPRISM II in collaboration with SPREP, Ministry of the Environment Government of Japan in partnership with our Pacific islands.

This initiative was made possible through the support and contribution from Pacific Islands during the sub-regional consultation in Samoa in October 2018, in Palau in February 2019, and the regional consultation during the SPREP meeting in September 2019. 

"We'd like to acknowledge and thank the many contributors to the development of this guideline. Without your support and input these valuable guidelines would not have been possible," said Mr. Sagapolutele.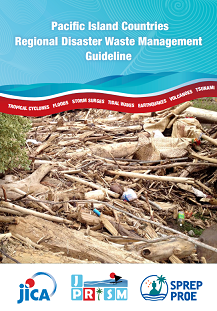 The guideline is now available at: https://library.sprep.org/content/pacific-island-countries-regional-disaster-waste-management-guideline

For further information please email Mr. Faafetai Sagapolutele, Assistant Chief Advisor, J-PRISM II at [email protected].