Climate Change Resilience
The regional framework for building and strengthening of National Meteorological Services (NMSs) was under review this month by the Pacific NMS directors, private sector, Pacific intergovernmental agencies, technical and development partners, and media to reflect key priorities of the Pacific on meteorological and hydrological needs.
"With the Pacific expected to experience more climate variability and climate change related disaster risks, the review of the Pacific Island Meteorological Strategy (PIMS) is timely to provide a clear guidance on what we need to do to prepare ourselves better," said the chair of the Pacific Meteorological Council (PMC) and Tonga meteorological director, Mr. Ofa Faanunu.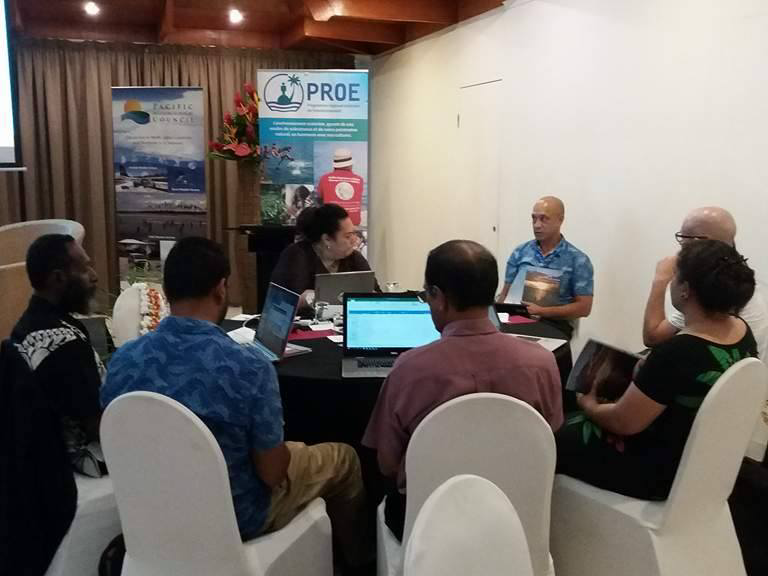 "Having a framework to strengthen our services is particularly important for the Pacific given our vulnerability to climate change and climate variability. The review will encompass growing and new emerging priorities of the meteorological services to support sectors and especially our rural/outer islands Pacific communities"
The role of the National Meteorological Services extends and covers other hazardous events in terms of multi-hazard early warnings and other related services.
The review was coordinated by the Pacific Meteorological Desk and Partnership at SPREP and the World Meteorological Organization (WMO) with the Pacific Science Solutions. The review of the PIMS and the meeting is supported with funding by Australian Department of Foreign Affairs and Trade through the Climate and Oceans Support Programme in the Pacific (COSPPac) project by the Australian Bureau of Meteorology, and the government of Finland through the Finnish Pacific Project and further support from the Government of Canada.
The revised PIMS will be presented for endorsement at the fourth Pacific Meteorological Council (PMC) meeting and second Pacific Ministerial Meeting for Meteorology hosted by Solomon Islands in August 2017.
For more information please contact Mr. Salesa Nihmei at
[email protected]
or Ms. Azarel Maiai at
[email protected]