January 16, 2018 by
admin
Island and Ocean Ecosystems
17 Jaunary 2018, SAVUSAVU, FIJI
– Coral reefs need our help to survive, say experts at a national symposium on coral reefs hosted by the Government of Fiji, World Wildlife Fund (WWF) Fiji, and UN Environment.
The symposium was held in Savusavu this week, prior to a visit to Cakaulevu or the Great Sea Reef of Fiji, one of the longest continuous barrier reefs in the world.
"Coral reefs shape our islands and are affected by our development decisions, land and sea practices, along with our environmental management measures," said Mr Kosi Latu, Director General of the Secretariat of the Pacific Regional Environment Programme (SPREP), in his speech at the symposium.
"For better management and protection of coral reefs everyone needs to work together to respond to climate change, manage waste, conserve and restore biodiversity and support strong governance, and SPREP has established a two-year campaign, the Pacific Year of the Reef, to enable us to address these critical issues."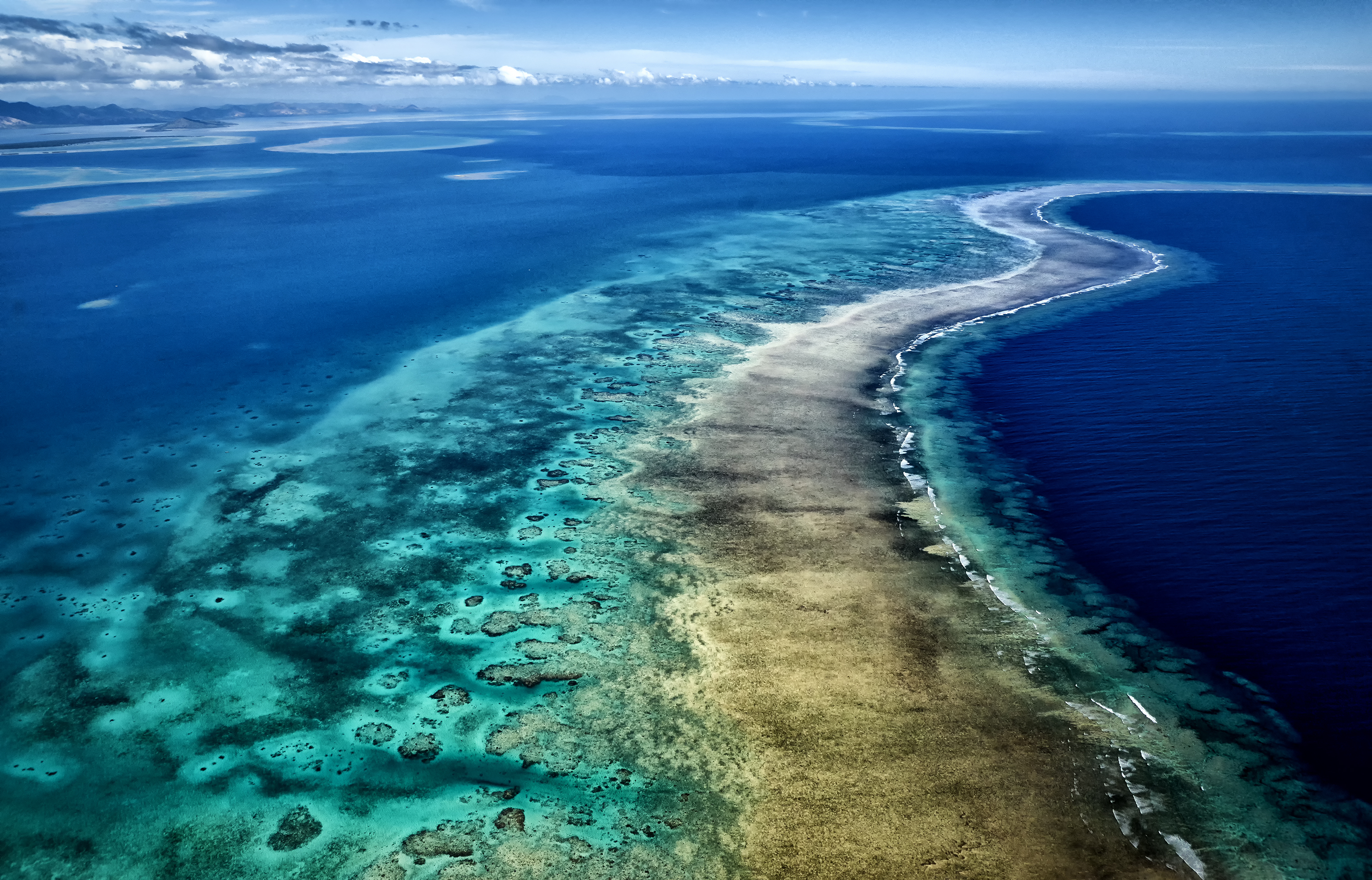 Cakaulevu Reef, Fiji. Photo: Stuart Chape
An upcoming report from the Global Coral Reef Monitoring Network shows that Pacific reefs are generally in better shape than many others around the world, but the structure and types of corals in Pacific reefs is changing. These reef changes affect the ecosystem services provided by the reefs, especially their fisheries productivity.
"This is a make or break year for the world's coral reefs," said Mr Erik Solheim, Executive Director of UN Environment. "We have a short window when we can act, and the United Nations and countries like Fiji are calling on the world to take the steps that will fix the problem this year."
The top threats to Pacific coral reefs are rising temperatures and ocean acidification, pollution of nutrients, sediments and plastics, as well as overfishing and destructive fishing practices.
"The growing problem of plastic in our oceans also looms over reef health," said Solheim. "Corals have been seen to eat microplastics, while larger plastic debris blocks light, introduces toxins, and smothers or breaks corals."
Banning single-use plastics and stopping marine litter are the primary goals of the global Clean Seas Campaign. Pacific leaders stated their intent to ban household products containing plastic microbeads, at the 2017 SPREP meeting. Many Pacific governments have taken significant steps to ban or levy single-use plastics, and businesses and individuals can help.
Each of us can take steps to protect coral reefs. You can avoid single-use plastics, much of which ends up in the ocean. Choosing sustainably harvested seafood that follows local guidelines and restrictions keeps the whole reef healthier. If you're a diver or snorkeler, choose operators that don't anchor on the reef and avoid stepping on live coral.
However, the greatest threats to maintaining healthy coral reefs are increasing sea surface temperatures and ocean acidification. As result of these impacts scientists predict that even under good management coral cover is expected to decrease from the present-day maximum of 40% to 15-30% by 2035 and 10-20% by 2050, matching the rate of decline over the past 30 years. This reinforces the urgency for the international community to address climate change and halt further global warming.
The Pacific Year of the Reef 2018/19 and the International Year of the Reef 2018 will advance our understanding of reefs and support Pacific member countries to create effective, reef-friendly management.
For more information, please contact Ms. Nanette Woonton
[email protected]