The Secretariat of the Pacific Regional Environment Programme (SPREP) is currently 'under review'. The mid-term review of the 2011 – 2015 Strategic Plan and an update of the Independent Corporate Review is being conducted by a four person team led by Professor John Hay. The other review team members are Ms. Theresa Manarangi-Trott from the Cook Islands, Ms. Sivia Qoro from Fiji and Mr. Willy Kostka from the Federated States of Micronesia.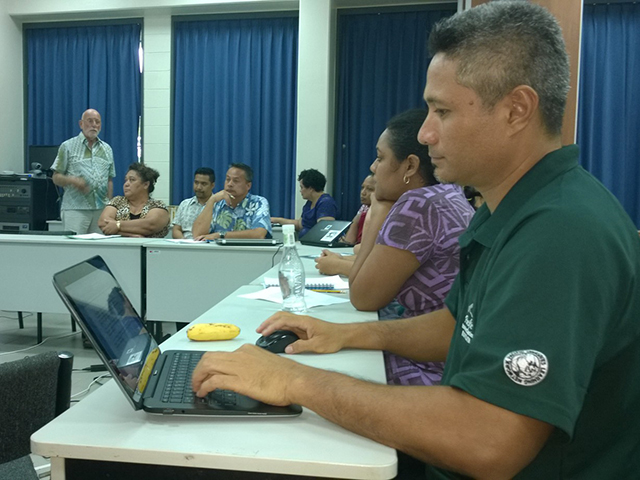 "The review against our Strategic Plan is a stocktake to make sure that we are heading in the right direction and are most effectively meeting the needs of our Pacific island members" noted Mr. David Sheppard, Director General, SPREP.
"It's all part and parcel of making sure that we are as effective as possible and are helping to ensure that our Pacific environment sustains our livelihoods and natural heritage in harmony with our cultures."
The review team has completed one week of meeting with staff of SPREP and with Samoa based partners. The team will now begin the second phase of consultations – meeting with SPREP members to seek feedback on the implementation of the Strategic Plan and the operations of the Secretariat.
This review will assess SPREP's corporate systems and processes and their effectiveness; assess SPREP's performance over the last five years; recommend improvements; and also prepare a revised job description for the SPREP Director General, for when Mr. Sheppard completes his term in December 2015.
The next step is a regional consultation workshop led by the review team, in Nadi, Fiji from 12 to 15 May.
The outcomes of the report will be presented to SPREP members at the 25th Annual Meeting in the Republic of the Marshall Islands in September/October.
For more information please contact Audrey Brown-Pereira, Executive Officer by email or phone +685 21929.