December 2, 2018 by
angelicas
Climate Change Resilience
General News
An app for the Pacific and Koronivia Pavilion is now available for download for your mobile smart phone, to help keep you up to date with the events, activities and other information at United Nation's Framework Convention on Climate Change (UNFCCC), twenty-fourth Conference of the Parties (COP24). The Pacific and Koronivia Pavilion is a Pacific partnership between the COP23 Presidency of the Republic of Fiji, with support from New Zealand.
Step 1. Download the Attendify app on your android or apple mobile device, through the Google Play Store or Apple App Store.
Step 2. Open Attendify and search for 'Pacific & Koronivia Pavilion'.
Step 3. Join and create your user profile.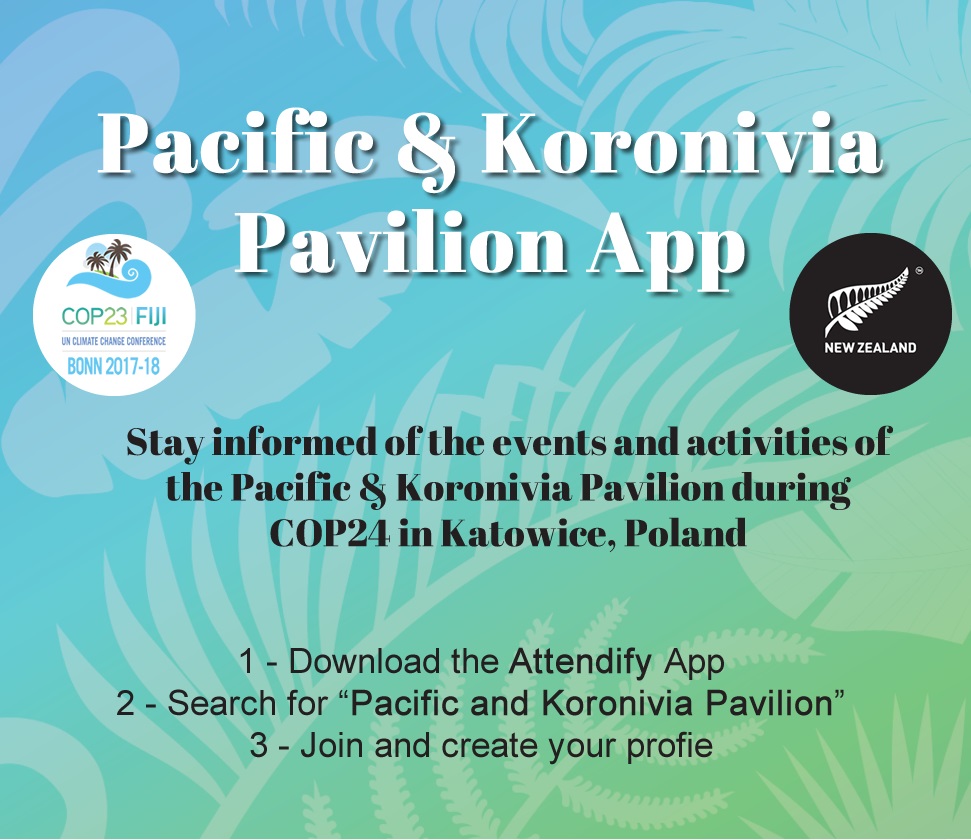 The themes of the Pavilion are the Koronivia Joint Work on Agriculture (KJWA), Ocean Pathway Partnership, and the Talanoa Dialogue. You can learn more about these on the app, by checking out the resources tab and additional information.
The programme of events at the Pavilion is also available on the app.
For more information on the app, please contact Mr Billy Chan Ting, Pavilion IT Support ([email protected]), or Ms Audrey Brown-Pereira, Pavilion Manager ([email protected]) for more information on the Pavilion.