Climate Change Resilience
31 AUGUST 2022 – Youth representatives of the Brown Girl Woke have built their capacity on the basics of climate change, climate change variability and impacts as well as climate actions needed to adapt and mitigate the impacts of climate change. This was done through a one-day workshop organised by the Pacific Climate change Centre (PCCC) hosted at SPREP. Capacity Building is one of the key four functions of the Pacific Climate Change Centre (PCCC) and seen as an avenue for upskilling of Pacific Island professionals across the region.
The training was a result of a request from Brown Girl Woke on 19 July 2022, a local initiative that empowers young girls in primary, secondary and tertiary institutions in Samoa by investing in their education, aspirations, and success.
Ms Ofa Ma'asi-Kaisamy, Manager, PCCC and SPREP Gender Champion, recognised that youth empowerment in the area of climate change is a fundamental aspect to sustainability of our current and future environment as small island developing states and that she hoped that this initial training would lead to more youth climate action initiatives in the Pacific.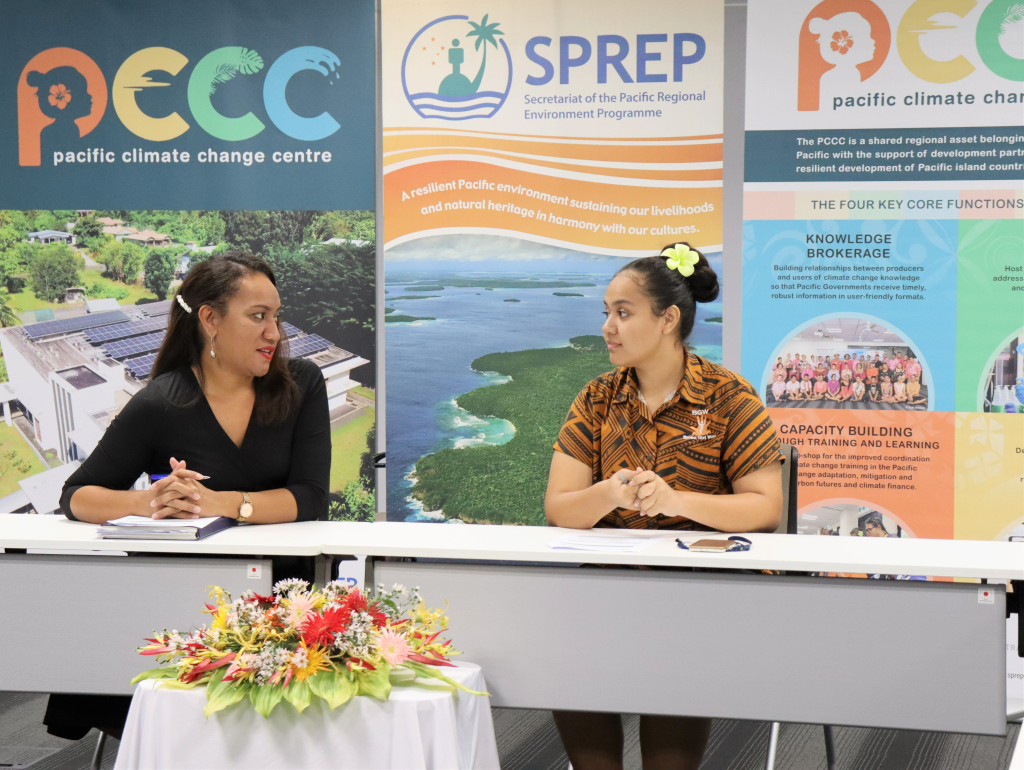 Ms Ariel Lafi, Brown Girl Woke representative expressed her sincere thanks to the PCCC for accepting their request for the climate change training saying that the training has inspired her and the BGW members to work more in the climate change space within the local community and that they are looking forward to future opportunities.
The training was conducted in both English and Samoan and included presentations, group work and a talanoa session on key topics relating to the Sustainable Development Goal 13 Climate Change - Taking urgent action to combat climate change and its impacts.  The training concluded with a tour of the PCCC building, including a visit to the 100Kw PCCC solar panel rooftop.
For more information, please contact [email protected].
---------------------------------
The Pacific Climate Change Centre (PCCC) is the regional Centre of excellence for climate change information, research and innovation, hosted at the Secretariat of the Pacific Regional Programme (SPREP) in Apia, Samoa. As a Centre of excellence, the PCCC is mandated to provide practical information, support, and training to address the adaptation and mitigation priorities of Pacific Island communities.
The PCCC is underpinned by strong partnerships with Pacific Governments, applied research institutions, donors, civil society, and the private sector. The PCCC is a partnership between the Governments of Japan and Samoa. It is funded under grant aid through JICA for Samoa as the host country of SPREP. Additionally, the Centre receives generous funding and support from the Governments of New Zealand, Ireland, and Australia.
---------------------------------