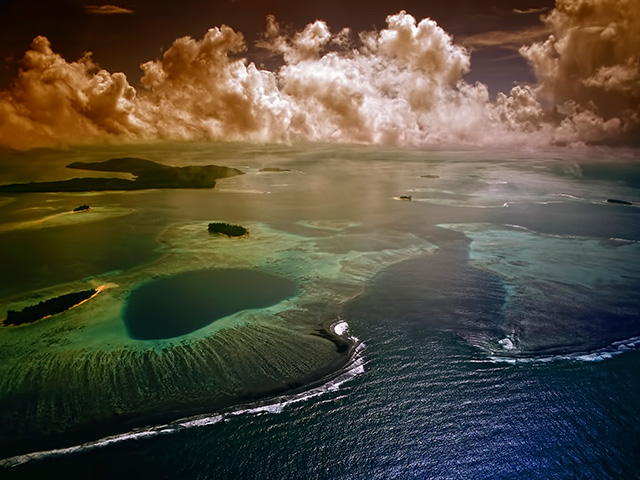 Image: (c) Stuart Chape/SPREP
Raise your voice, not the sea level this World Environment Day.
Celebrate our Pacific achievements, empower our Environment Champions who work with hope to achieve a better environment and make a conscious effort to do something, no matter how small, to make a positive change to our environment.
One island in our Pacific region that is making an impact with their commitment to a better environment is Tokelau. The small island is a global leader in Renewable Energy, proving that size and isolation are no barriers to achieving great feats once you put your mind to it.
The recipient of the 2014 Renewable Energy Award of New Zealand's Energy Efficiency and Conservation Authority (ECCA), Tokelau now provides 90% of the atoll's electricity needs through solar photovoltaics.
In 2010, the energy, transport and industrial sectors together accounted for over three-quarters of the total energy demand of Pacific island countries and territories.
Oil is the main energy source, meeting over two thirds of their energy needs.
The increase in the price of petroleum from 2002 to early 2008 cost most Pacific islands about 10% of their gross national incomes, with impacts falling disproportionately on those with low incomes
Congratulations Tokelau for your award; we commemorate you this World Environment Day.
This celebration is but one of several great achievements that have happened this year across the Pacific region.
Through the Global Environment Facility, United Nations Development Program and the SPREP Pacific Adaptation to Climate Change Project (PACC) project partnership, we have seen the Marshall Islands launch a newly improved water reservoir on Majuro that now has both increased holding capacity and systems to reduce loss of stored water through evaporation, meaning that the island's water supply is much more resilient to the periodic droughts suffered by the country.
PACC works in 14 Pacific island countries, to help them adapt to climate change in one of three key areas: coastal zone management, food security and food production, and water resources management.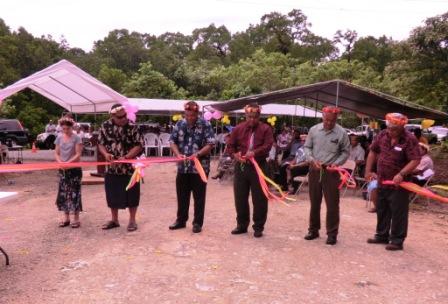 Opening of new road in Kosrae, FSM
The Cook Islands in April launched a new harbour that has been designed and constructed to be more resilient to the impacts of climate change, and in May the Federated States of Micronesia opened a climate-proofed road in Kosrae. The improved coastal road is designed to withstand rising sea levelss and heavy rainfall, with anticipated worsening conditions over the next decades factored into the engineering.
These are just three of the many activities which are taking place through SPREP projects and programmes and are testament to the strong partnerships in the region and internationally - all of which will make a difference in the lives of Pacific island communities as we strive to protect our environment and learn to adapt to the impacts of climate change.
This World Environment Day, 'raise your voice and not the sea level' by complimenting and celebrating our environment achievements and champions.
Work with us to bring about a Pacific environment that sustains our livelihoods and natural heritage in harmony with our cultures.
We can make a difference.