Go back to Threatened and Migratory Species
Background Information
The Turtle Research and Monitoring Database System (TREDS) provides invaluable information for Pacific island countries and territories to manage their turtle data resources. TREDS can be used to collate data from strandings, tagging, nesting, emergence, and beach surveys as well as other biological data on marine turtles. TREDS can also be used to monitor and sustainably manage marine turtle populations as well as their nesting and foraging sites. 
Prior to its launch it was initially trialed in American Samoa, Fiji, French Polynesia, Samoa, and Vanuatu before it was made available to the rest of SPREP's members and partners. In 2003, it was recommended in the Marine Turtle Action Plan 2003-2007 that the Database be upgraded with recommendations for it to be developed further.
This early development of TREDS was through a collaborative effort by SPREP, Western Pacific Regional Fishery Management Council, Secretariat of the Pacific Community (SPC), the United States National Oceanic and Atmospheric Administration (NOAA) Fisheries, Queensland Government Environmental Protection Agency, South-East Asia Fisheries Development Centre and the Marine Research Foundation.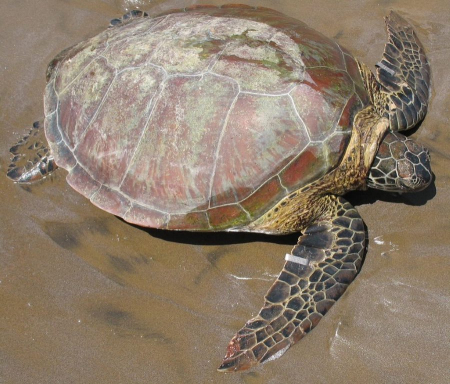 However, over time the Database had become less useful with users encountering many errors when using it. It was evident that the Database would need to be upgraded and be ensured that it would be more user-friendly easily accessible to all users. From August 2020 to March 2021, the database was upgraded from a Microsoft Access Database to a web-based Database system through collaboration between SPREP and the Australian consulting company EightyOptions. The upgrade to a web-based database system will have many benefits such as giving users quick and easy access to their data, globally.

Submitting data
Go to the TREDS Database.
Relevant documents
TREDS Data Sharing and Exchange Policy
For more information, or to report a turtle encounter, please contact: Unity Roebeck or Karen Baird.