Island and Ocean Ecosystems
Environmental Monitoring and Governance
The easiest way to communicate in the Marshall Islands is by satellite radio. Cell towers are few, and visits between atolls and the larger islands are just as sporadic. 
Mr Kilom Ishiguro lives in the capital city of Majuro on one of the 64 islands that make up the Majuro Atoll. There is one cell tower for the atoll's nearly 30,000 people. To visit the neighboring atoll, Mili, requires chartering a boat, which takes "five to six hours to go about 65 nautical miles and costs USD 4000," he says. That's still better than flying, as "domestic flights are unreliable and cancel frequently." Under current COVID-19 precautions, domestic flights are restricted even further.  
Mr Ishiguro is the sub-regional liaison officer for the Secretariat of the Pacific Regional Environment Programme (SPREP) and works to help conserve and protect the Republic's marine and terrestrial areas. Indeed, the Pacific islands established SPREP to assist them to protect and manage their environment and natural resources. To meet this challenge, SPREP staff must navigate everything from tide calendars to intergovernmental negotiations, integrating the forefront of science and policy with the practicalities of work in remote, widespread regions.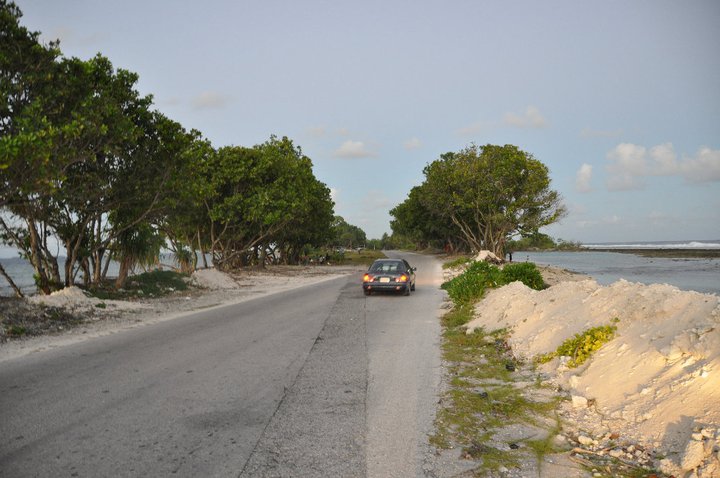 The Marshall Islands exemplify the practical challenges that confront science-based management throughout the region. The Pacific islands are known to take a regional approach in their policies, in part to address these challenges. 
Now, that regional approach has been extended to environmental data. On 29 April 2020, SPREP launched a web portal showcasing the State of Environment and Conservation in the Pacific Islands: 2020 Regional Report. The report uses 31 environmental indicators to assess environmental health, with each indicator serving as a proxy for a priority ecosystem, service or value from nature.  
"Open online access to reliable data enables us to make decisions that are informed by evidence," says Mr Paul Anderson, SPREP's Inform Project manager. "The Pacific Environment Portal network increases transparency in the decisions that Pacific Island countries take to enhance environment condition and protection."
The information in the report presents the Pacific priorities for environmental management, data gaps and opportunities, and the ways in which Pacific environments and resources are changing. This regional view supports the development of sound policies, practices, and investments affecting Pacific island and ocean ecosystems as well as those who depend on them.
One of the concerns raised in the report is the limited data available to assess many of the environmental indicators studied. For example, the report found little data to show that Pacific islands are integrating protected areas into their wider landscapes and seascapes or into broader sectoral plans and policies, such as National Sustainable Development Plans. The status of this indicator is therefore poor to fair and the trend unknown. To make the most of their existing knowledge and widespread expertise, Pacific islands require cooperative, strategic partnerships and a regional approach. 
The Inform Project implemented by SPREP is working to establish a Pacific island network of national and regional data repositories. Active since 2017 and serving 14 countries through to 2022, the Inform Project supports country progress in data custodianship and, where appropriate, open data sharing. "These data are essential not only for national management but also for regional and global management of shared environmental resources," says Mr Anderson.
This story was developed by Christina Reed for the Secretariat of the Pacific Regional Environment Programme. 

The State of Environment and Conservation in the Pacific Islands: 2020 Regional Report website was launched 29 April 2021.
The full report, the interactive website and media resources are available at https://soec.sprep.org
Information about the Inform Project is available at https://www.sprep.org/inform
For more information, please contact:
Ms. Nanette Woonton at [email protected] 
Main image credit: D.McFadzien.