October 11, 2016 by
admin
The Swiss ship Fleur de Passion was in Samoa for a brief visit from the 20-24 September as part of their Southern tour.
The ship's expedition, which started in 2015 and will conclude in 2019, aims to promote scientific research, cultural and socio-educational projects, as well as environmental issues.
The Fleur de Passion is planning two projects, the first being the recording of underwater sounds using a hydrophone in order to map the pollution of noises, which will be carried out in partnership with the Applied Bioacoustics Laboratory, and sampling of micro plastics, in partnership with OceanEye.
The crew were working on getting government authorisation to extract scientific samples in Samoan water territories.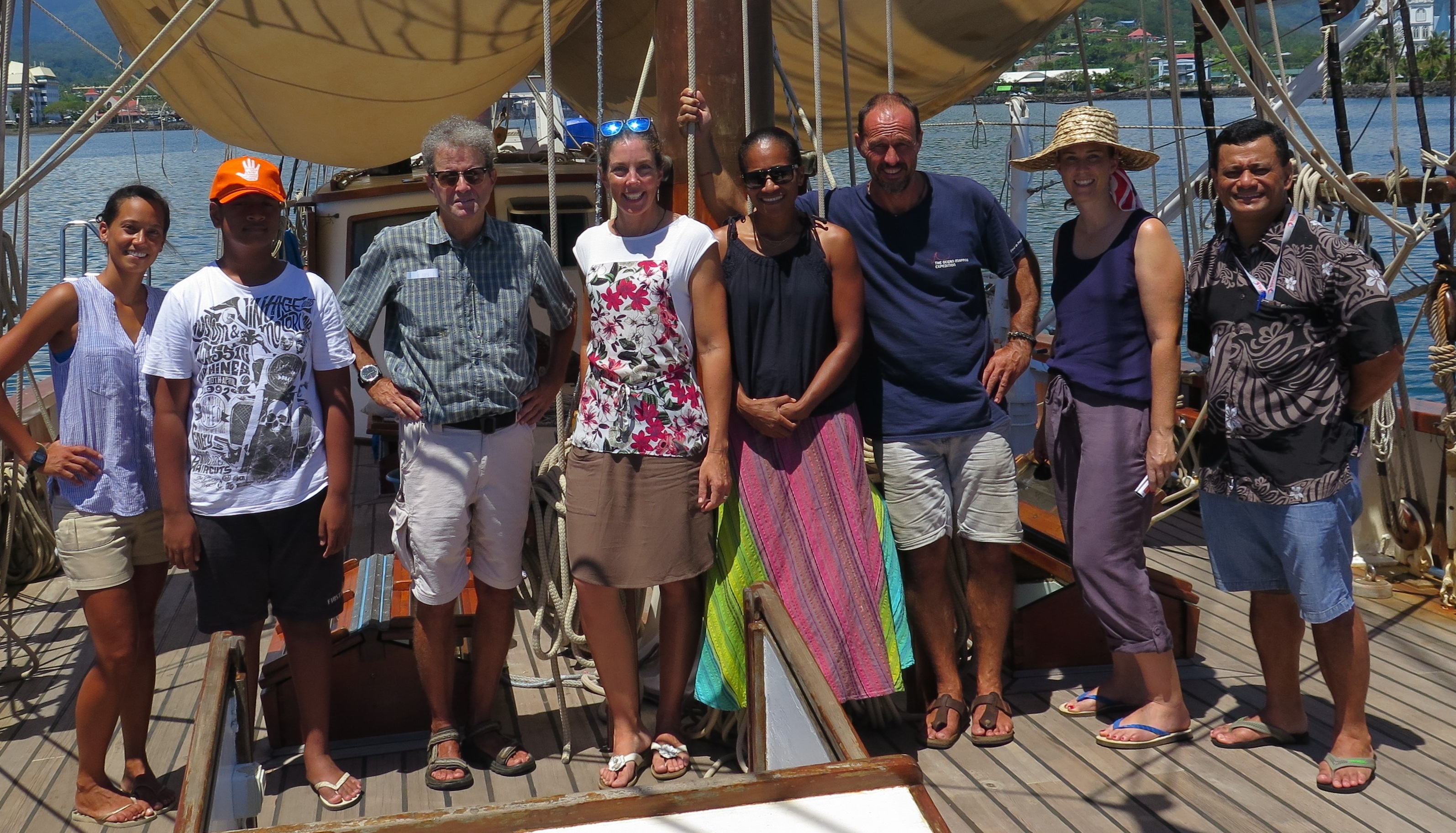 Staff of SPREP with on board the Fleur de Passion with some of the crew members.
Photo: A.Wheatley/SPREP
The Honorary Consul-General of Switzerland to Samoa, Sylvie Salanoa, invited members of the Secretariat of the Pacific Regional Environment Programme (SPREP) aboard the ship while they were in Samoa, for a tour of the ship and also to discuss the projects which they plan to undertake.
"We are very pleased to support the wonderful work that the Fleur de Passion is doing on ocean noise and microplastics, as marine pollution, including plastics, is an important part of work here at SPREP," said Mr Anthony Talouli, SPREP's Pollution Adviser.
The ship began its four-year trip around the world to observe, understand and map the state of the oceans. The expedition aims to bring together a multidisciplinary range of scientific, social, educational and cultural programmes to measure human impacts on the oceans. It seeks to contribute to a better understanding and greater awareness of the problems of human impact on the oceans, which is vital to human beings.
For more information please contact
[email protected]