The SPREP family joins many around the world today as we celebrate the inaugural World Wildlife Day, which was proclaimed at the 68th session of the United Nations General Assembly in December 2013.
The Pacific region continues to be challenged with capacity constraints that hamper efforts to effectively address poaching, illegal harvest and trade in wild animals and plants. This is further compounded by our heavy reliance on these very resources for our livelihoods and development.
SPREP is working to build and strengthen our partnerships with the Convention on International Trade in Endangered Species of Wild Fauna and Flora (CITES), national governments who are parties to the Convention, international and regional actors such as WWF, IUCN, the PEW Charitable Trust, SPC and FFA, and with locally based conservation groups to support action to address these insidious threats to the conservation and effective management of our wildlife – and to our livelihoods.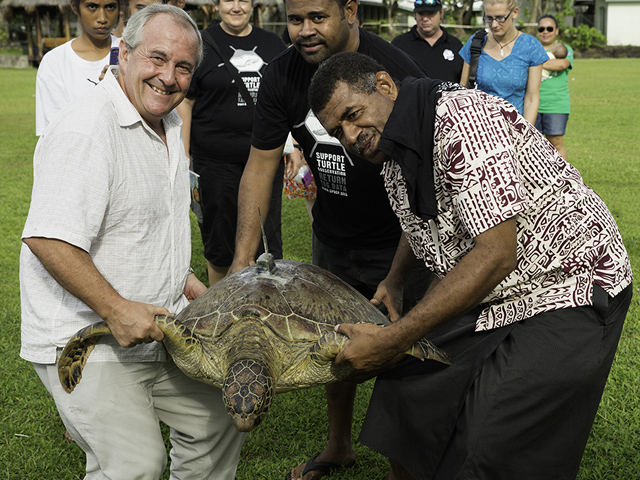 Today, let's celebrate and recognise the immense value of wildlife, the beauty of nature and biodiversity, and their contributions to sustaining our livelihoods, cultures and natural heritage. Let's take pictures, share them online, learn about the birds, fish and plants that underpin our own cultural practices and tell stories to our children. Let's get creative and remind ourselves of the treasure trove of living things all around us.
To borrow the words of the CITES Secretary General, John Scanlon, "let's go wild for wildlife!"