October 10, 2017 by
admin
4 October 2017, Apia, Samoa
– UN Environment, Secretariat of the Pacific Regional Environment Programme (SPREP) and Samoa's Ministry of Natural Resources and Environment (MNRE) have joined together to advance inclusive environmental management in the Pacific region.
"Enhancing community development will require increasing participation and involvement of women in the development and governance of communities," said Hon. Mr Taefu Lemi, Associate Minister, Ministry of Natural Resources and Environment (MNRE) of Samoa.
Understanding the different roles, responsibilities and capacities of men, women, boys and girls is central to plan sustainable solutions to environmental problems. To help translate this understanding into effective actions, a multi-agency working group has agreed to meet in Samoa, with the next session scheduled for February 2018.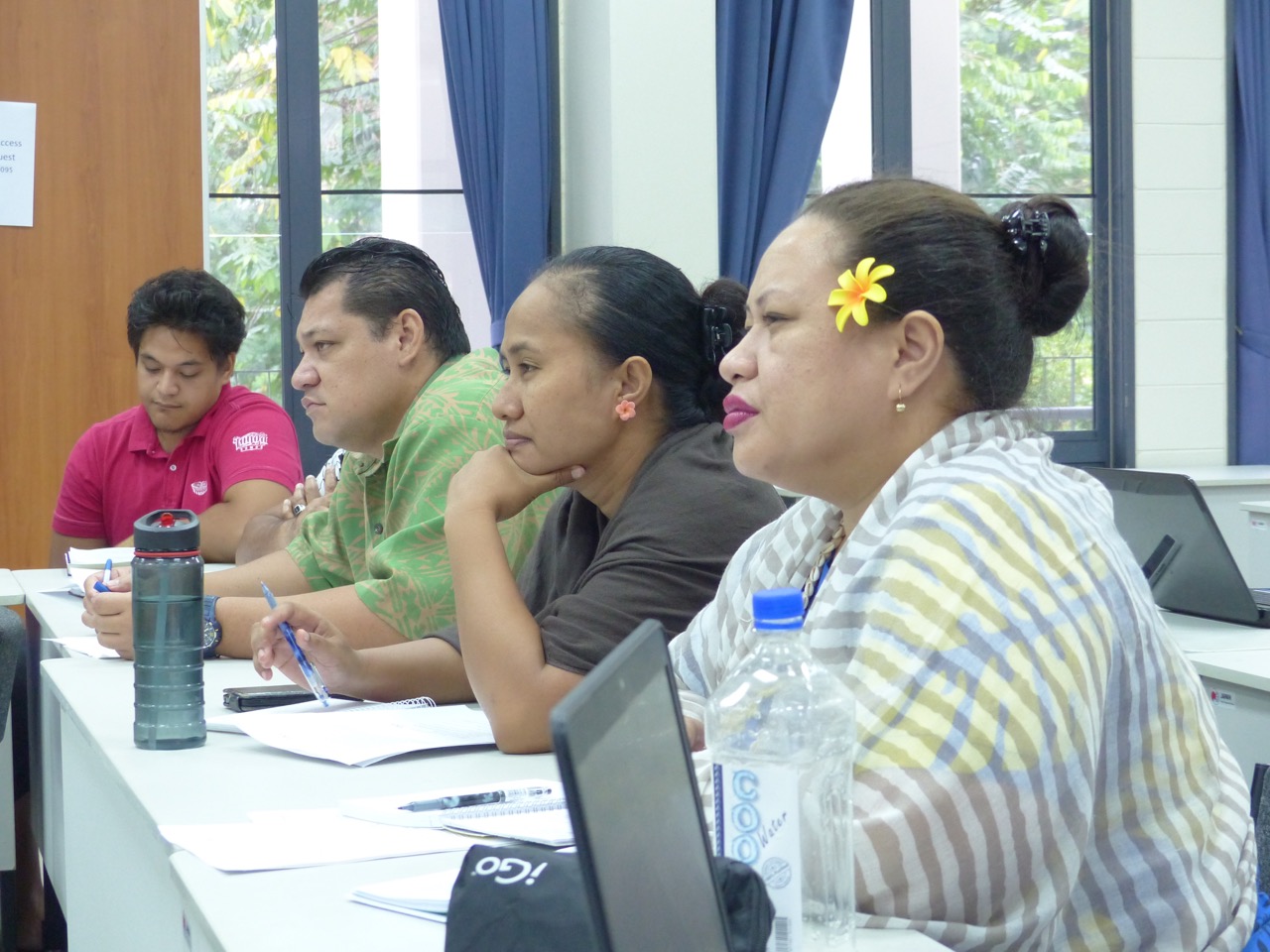 Participants during the training. Photo: T.Straza/UN Environment
"Recent research shows that over half the aid to climate change fails to take into account women's specific needs and contributions, despite evidence that shows that mainstreaming gender in development projects increases their effectiveness," said H.E. Ms. Sue Langford, Australian High Commissioner to Samoa. A best practice means of better integrating gender is "to have an explicit 'gender goal' supported by a strong monitoring, evaluation and learning framework with appropriately disaggregated data".
Trainees learned mechanisms for inclusive environmental management at a workshop for equality-driven project development delivered by UN Environment in partnership with the Secretariat of the Pacific Regional Environment Programme (SPREP) from 26–29 September in Apia. Presenters and participants alike affirmed that improved data collection and reporting are essential to better mainstream gender in climate change and environmental planning, policies and programmes.
"The technical nature of environmental science, which prioritises empiricism and measurement, has sometimes made the incorporation of gender perspectives through more qualitative social science difficult," said Ms. Jennifer Namgyal, Gender and Social Inclusion Specialist with UNDP. Taking a "goal orientated approach, focussing on the outcomes you want to achieve for the whole community" can help to address such issues.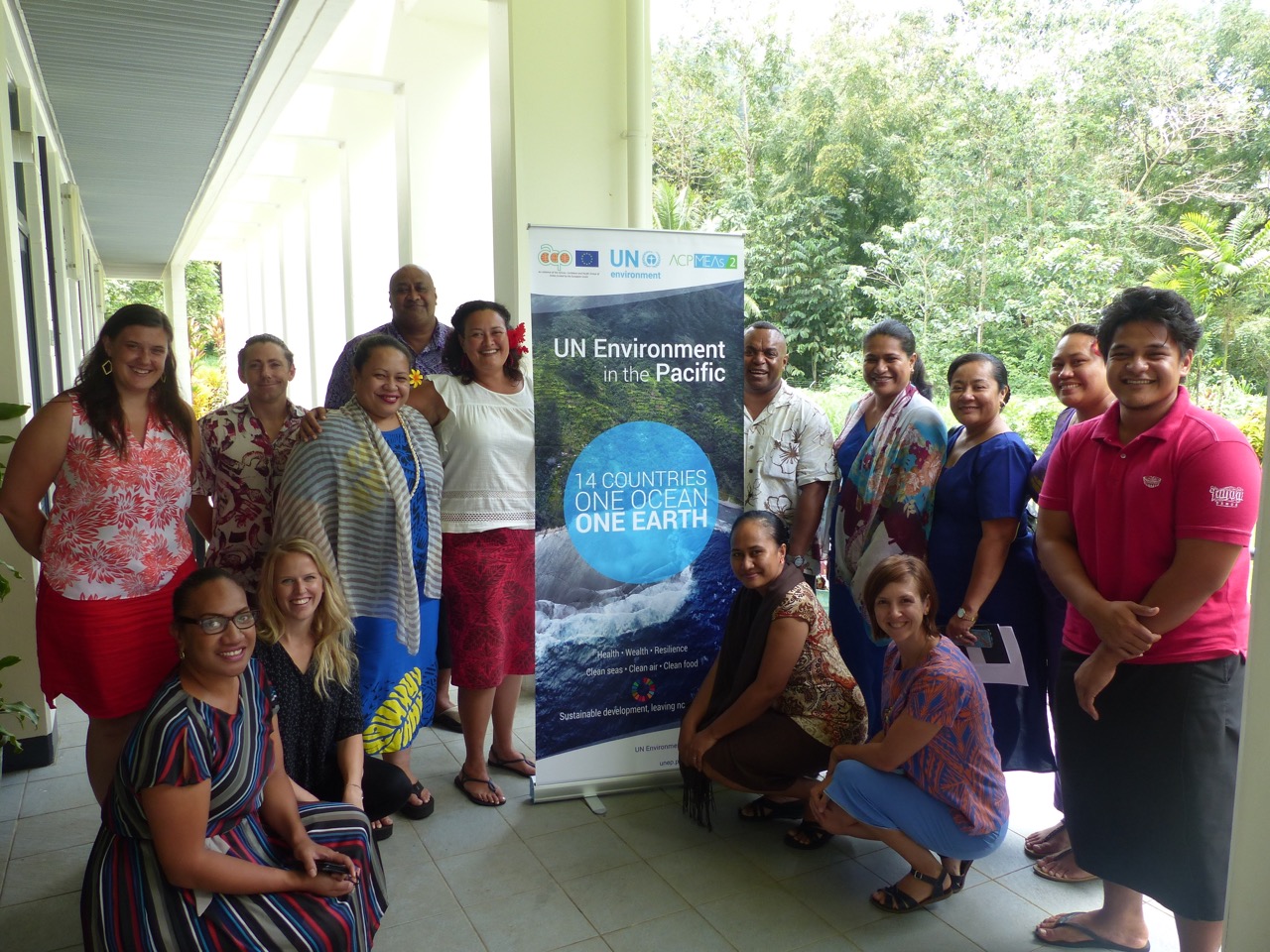 Gender group. Photo: T.Straza/UN Environment
Papali'i Mele Maualaivao, UN Women Country Programme Coordinator, recommended that "Rather than 'sprinkling' gender-responsiveness into late phases of projects, we can build inclusivity into the project design. This will help us serve our target communities and make our projects more likely to succeed."
Participants identified next steps, taking into account the priority given to the issue of gender equality in the global and national settings.
"To better incorporate gender into the design and inception of our projects and better support member states, SPREP will undertake an internal follow-up to turn our Gender Policy into real action engaging our staff," said Mr. Jope Davetanivalu, Planning and Capacity Development Adviser as well as SPREP's Gender Champion.
"We need to start small, by collecting basic baseline data," said Ms. Frances Reupena, ACEO Environment Sector for MNRE. "We welcome the support of partners to establish practical and streamlined monitoring and reporting processes."
Partnerships will be instrumental in improving gender mainstreaming in environment and climate change work.
"UN Environment will support a follow-up dialogue in February 2018 to assess progress and further our partnership between key agencies such as SPREP, UN Women, MNRE, the Ministry of Women (MWCSD) and donors," said Mr Sefanaia Nawadra, Head of UN Environment's Pacific Sub-Regional Office.
"To help us move forward from policy and vision to tangible actions and plans for implementation, this partnership will anchor those actions within a follow-up network."
For more information, please contact Mr Sefanaia Nawadra at
[email protected]
or Ms. Nanette Woonton at
[email protected]