Island and Ocean Ecosystems
By Tupou Taumoepeau for the Whales in a Changing Ocean Conference
5 April, 2017, Nuku'alofa, Tonga -
Research to further help unlock the secrets of the Oceania Humpback Whale in Niue will take place with support from the government of New Zealand. This will help further assist in the protection and conservation of humpback whales in the Pacific.
The announcement was made at the Whales in a Changing Conference, now underway in Nuku'alofa.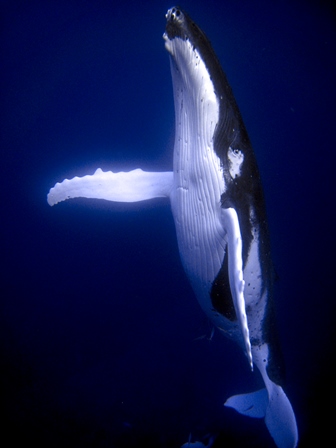 Photo courtesy of Niue Tourism Office
"The New Zealand Government will be providing funding for Niuean NGO Oma Tafua to conduct humpback Whale research in Niue," announced Her Excellency Sarah Walsh, the New Zealand High Commissioner in Tonga.
"We will be funding a boat charter to allow Oma Tafua to conduct valuable research which can then be compared across the Pacific region, filling data gaps and contributing to greater regional conservation efforts."
NZD 2,400 will help fund a week's charter to carry out the research.
"This is a great contribution by the New Zealand government," said Ms. Fiafia Rex, founder of the Niuean NGO Oma Tafua.
"This goes towards marine mammal research in Niue so it contributes greatly towards the Pacific Region and learning more about our endangered Oceania humpback whales especially."
The funding will focus on photo identification, acoustics and genetics to compare how closely related the Humpback Whales are to other populations in the region.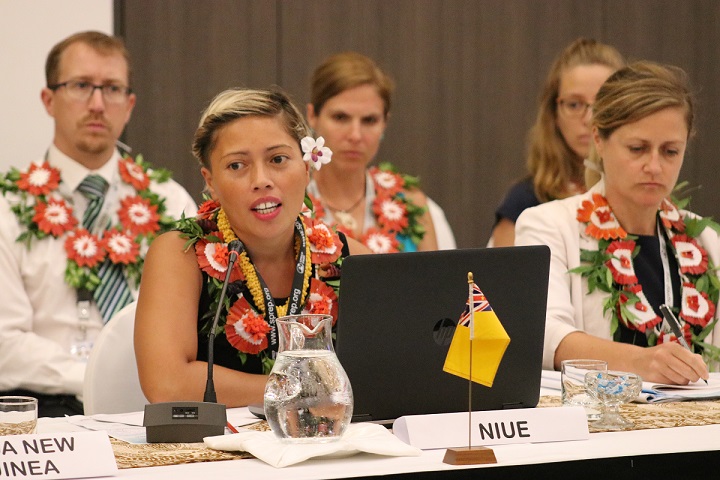 Ms Fiafia Rex, founder of Oma Tafua a Niue NGO that focusses on whale conservation
"From Photo ID we can learn about their abundance estimates and distribution, their migratorypathways and you can compare this across the region. And the acoustics are essentially the study of Humpback Whale songs but also to identify what other species maybe heard but are unable to be identified," said Ms Rex.
"Such activities stipulated under Niue's plan of management for its whale sanctuary and in-turn compliment the SPREP Whale and Dolphin action plan and CMS MOU."
Highlighted during the opening of the conference was the emphasis on assessing emerging threats to Whales from changes occurring in the Pacific oceans. Her Excellency Sarah Walsh states in her opening speech that "engaging in targeted partnerships is an effective way of achieving meaningful results."
"It is this kind of targeted cooperation in the Pacific that makes a practical and immediate difference," says H.E Walsh.
– Whales in a Changing Ocean
NOTES:
The Whales in a Changing Ocean Conference from 4 – 6 April, 2017 in Nuku'alofa, Tonga, is coordinated by the Government of Tonga, the Secretariat of the Pacific Regional Environment Programme (SPREP) and the Auckland Institute of Studies (AIS).Sponsoring the event with the Government of Tonga, SPREP and AIS - is the Government of Australia; Government of New Zealand; Government of Sweden; the Okeanos Foundation; European Union through the Pacific Community and the INTEGRE project; Fonds Pacifique; Digicel; and Deep Blue Diving Tonga.Uniting with conference coordinators and sponsors to partner for the Whales in a Changing Ocean Conference are the Animal Welfare Institute; Blue Climate Solutions; CET Law; Human Society International; International Fund for Animal Welfare; Pattillo: South Pacific Tourism Organisation; South Pacific Whale Research Consortium; Tanoa International Dateline Hotel; Vava'u Environment Protection Association; and World Cetacean Alliance.The Whales in a Changing Ocean Conference is held from 4 – 6 April at the Tanoa International Dateline Hotel in Nuku'alofa, Tonga.For further information please visit: http://www.sprep.org/whales-in-a-changing-ocean-conference-2017/home