November 8, 2017 by
admin
Climate Change Resilience
6 November, 2017, Bonn, Germany -
The United Nations Framework Convention on Climate Change (COP23) opened today bringing over 30,000 participants from all over the world, to Bonn, Germany. His Excellency Salaheddine Mezouar of Morocco passed the Presidency of COP23 over to Prime Minister Hon. Frank Bainimarama of Fiji, making this the first time in history that the summit's rotating presidency is held by a country that is highly affected by climate change.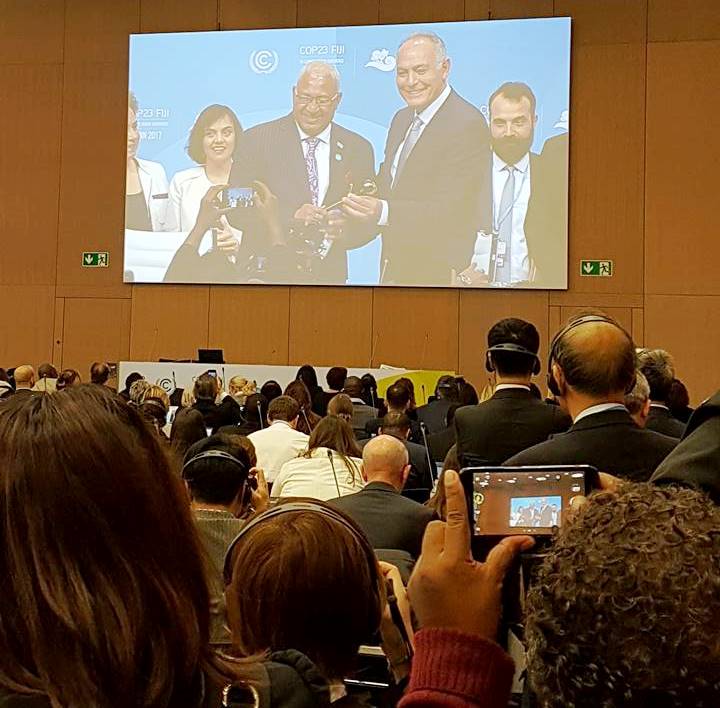 While Fiji is the presiding country of COP23, the summit is being held in Bonn in partnership with Germany. Fiji expressed their gratitude to the German government and its people for their support with the presentation of a gift and a traditional Fijian Kava Ceremony held in their honor. The Pacific's presence could not have been more pronounced with the ceremonious proceedings, and Pacific island nations have shown a strong collective support of Fiji's presidency. Fiji was also co-host of the United Nations Ocean Conference in June this year, with the Government of Sweden.
This year, a number of Pacific priorities have been highlighted, including the launch of the Oceans Pathway to establish the critical role of healthy oceans in building resilience to climate change. This was made clear in Prime Minister Bainimarama's welcoming address.
"As President of COP23, we are launching an Oceans Pathway to ensure the ocean is an integral part of our UNFCCC process by 2020," Hon. Prime Minister of Fiji and COP23 President, Frank Bainimarama.
The Oceans Pathway will coordinate coalitions and existing alliances working on climate change and oceans to ensure a work programme is developed on oceans and climate by 2020. Included in the Oceans Pathway Partnership are countries, observers, Non-Government Organisations, Civil Society Organisations and all other interested organisations.
Fiji's presidency also proposes a fundamental opportunity not only for Pacific island nations, but all small island nations in highlighting the experiences of vulnerable island communities.
Executive Secretary to the United Nations, Patricia Espinosa expressed sympathy in her speech, and called on the world's leaders to work together for a favorable outcome for all.
She emphasised that, "Millions of people around the world have suffered – and continue to suffer – from extreme weather events. We have compassion for them, their families, and their suffering. But the fact of the matter is that this may only be the start – a preview of what is to come."
Aside from the unique partnership between Fiji and Germany at the COP23, there was talk of another unique element and another first for the summit – the Talanoa Dialogue.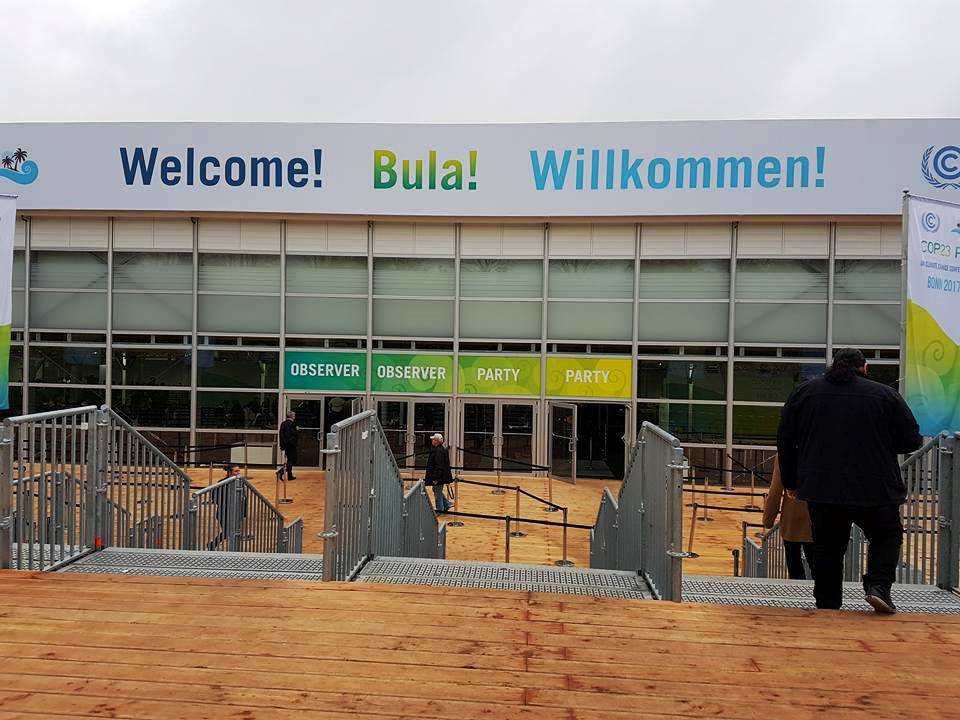 "We are not only bringing our Fijian bula spirit to Bonn, with our cultural performances, we hope to infuse these negotiations with the Pacific Talanoa spirit of understanding and respect. Because the only way for every nation to put itself first is to lock arms with other nations and move forward together," said Prime Minister Hon. Frank Bainimarama.
"Talanoa helps us to understand that essential truth and I am very gratified that so many of you have begun referring to the Talanoa dialogue as the best way to raise ambition and accelerate our response to this challenge."
The Twenty-Third Conference of the Parties of the United Nations Framework Convention on Climate Change (UNFCCC COP23) is held from 6 – 17 November, 2017 at the UNFCCC headquarters in Bonn.