Climate Change Resilience
As an era for climate change in the Pacific islands came to an end with the last Pacific Climate Change Roundtable wrapped up, a new era begins.

The Framework for Resilient Development in the Pacific (FRDP) 2017 – 2030 will see an integrated approach to addressing climate change and disaster risk management across the Pacific region.

Also heralding in the new era is the Pacific Climate Change Centre which will act as a center of excellence for Pacific climate change action. To be based in Samoa at the campus of the Secretariat of the Pacific Regional Environment Programme (SPREP), it is planned the ground breaking ceremony will take place in early 2018, with completion of the building by April, 2019.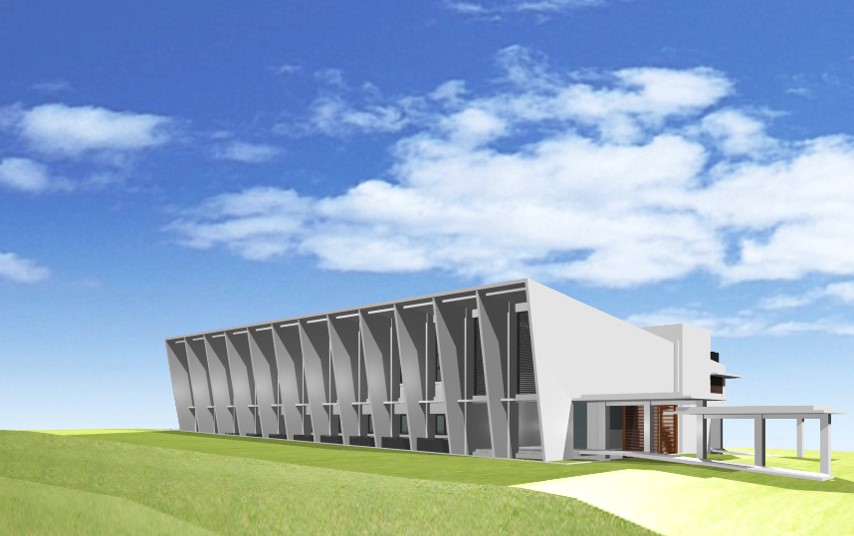 The Pacific Climate Change Roundtable was in the spotlight during the PCCR as it announced the Pacific Meteorological Council intends to utilise the PCCC as its primary training and partnership provider for the region. It will also be the virtual hub for the World Meteorological Climate Center, focusing on forecasting, climate services and capacity building.

"We have convened a steering committee that has looked at functions and governance, the process also included the first regional consultation. Importantly, we are now fleshing out what sorts of programs the PCCC should focus on in the near term and to garner partners support for these," said Mr Roger Cornforth the Deputy Director General of SPREP.

"The PCCC will be a major asset for the region, there will be space available for secondments, placements and visiting researchers who want to work with the region, and we are hopeful that this will result in valuable applied research for building resilience to climate change."

The concept of the PCCC was first endorsed at the 2012 SPREP Meeting held in Noumea, New Caledonia. It is funded by the Government of Japan through the support of the Government of Samoa in partnership with SPREP.

It was officially approved at the 2015 Pacific Leaders meeting (PALM 5) held in Japan.

The PCCR steering committee convened by SPREP, consisting of SPREP Members and Partners, are considering the functions of the PCCC as well as to oversee the development of a governance structure, and budget.

As the Pacific moves into this new era, integrating disaster risk reduction and climate change to strengthen resilience, the Pacific Climate Change Centre may be the va'a that is needed to help steer this journey. It will be the hub of innovation for delivery of climate change and integrated disaster risk management knowledge and services to Pacific island members.

"We thank the Governments of Japan and Samoa for their support and commitment to making the Pacific Climate Change Centre a reality. We also acknowledge our SPREP Member governments and partners for their help and contribution as we prepare for the PCCC," said Mr Cornforth.

"We invite all interested partners and organisations to join us in this exciting new opportunity."

The Pacific Climate Change Roundtable 2017 was made possible with the generous support of the Government of Germany, the Australian Government through the Department of Foreign Affairs and Trade, Australian Aid and CSIRO. The event has been held since 2008 on a biannual basis coordinated by SPREP and partners. The last PCCR was held in Apia in 2015.

The Pacific Resilience Week is coordinated by SPREP, the Pacific Community (SPC) the United Nations office for the Coordination of Humanitarian Affairs (UNOCHA) and the United Nations Office for Disaster Risk Reduction (UNISDR) with the support of partners.

From 2 to 3 October, 2017 is the Pacific Humanitarian Partnership Meeting at the Grand Pacific Hotel coordinated by United Nations Office for the Coordination of Humanitarian Affairs (UNOCHA) and the Pacific Climate Change Roundtable at the Holiday Inn organised by SPREP. 4-5 October, 2017 is the Joint Pacific Climate Change Roundtable and Pacific Platform for Disaster Risk Management followed by the Regional Steering Committee for Building Safety and Resilience in the Pacific organised by SPC on 6 October, 2017. - #PRW17 #PCCR2017