Island and Ocean Ecosystems
The Solomon Islands component of the
PEBACC project
held its inception workshop this month in Honiara. The one day workshop was attended by over 30 participants from government agencies, NGOs, Honiara City Council and representatives from the Choiseul province and Lauru Land Conference of Tribal Community.
The PEBACC project is a sub-regional project designed to explore and promote the uptake of ecosystem-based adaptation (EbA) approaches in planning for climate change adaptation in the Pacific island region. The 5 year project is part of the International Climate Initiative (IKI) supported by the German Federal Ministry of Environment. It is implemented by SPREP in collaboration with the Governments of Fiji, Vanuatu and Solomon Islands and in partnership with a number of conservation and community development NGOs.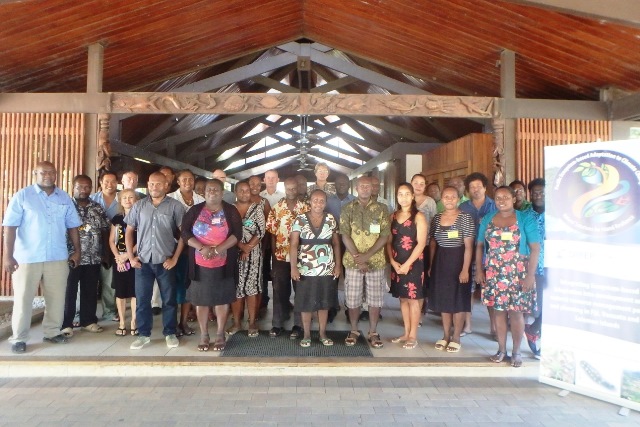 Participancts at the SPREP SI PEBACC inception workshop at the Mendana Hotel, Hoinara
The inception workshop for Solomon Islands follows successful inception workshops already completed in Vanuatu and Fiji. The main objectives of the Solomon Islands inception workshop were to;
 Introduce the PEBACC project to stakeholders and partners.
 Provide an overview of PEBACC activities, EbA and linkages to other environment and climate change projects on Choiseul and in Honiara.
 Initiate discussions on ecosystem and socio-economic resilience analysis and mapping (ESRAM) and initial ideas on the scope of sites and potential activities.
Speaking during the opening of workshop, the Permanent Secretary for the Ministry of Environment, Dr. Melchior Mataki expressed his deep appreciation to SPREP for securing the project and was pleased to note that the project would focus on the Melanesian sub-region.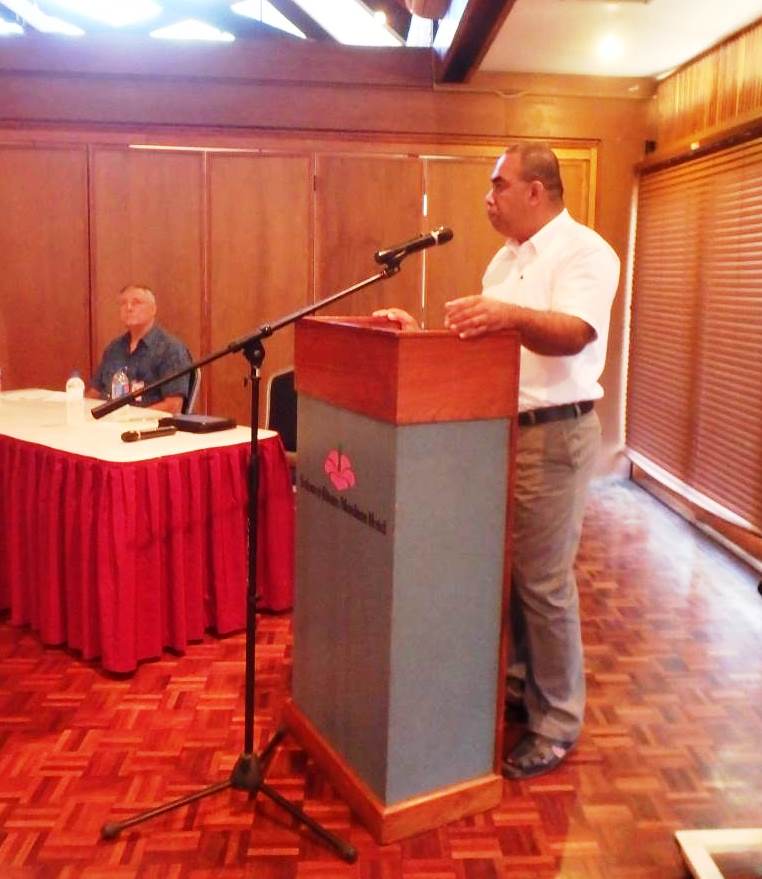 Dr Melchior Matamaki, Permanent Secretary, Ministry of Environment, Solomon Islands
He supported the inclusion of Honiara as a project site for an urban EbA approach and stressed the importance of urban areas as hotspots for environment degradation and where climate resilience needs to be addressed.
The SPREP Director of Biodiversity and Ecosystem Division, Stuart Chape highlighted the relevance of ecosystem-based adaptation (EbA) to the Pacific Island Region. He thanked the Solomon Islands and German Governments and pointed out that the PEBACC project would enable SPREP to extend its support to Choiseul Province which began three years ago. He stressed that the EbA approach enables a holistic development planning process that considers both climate change issues and non-climate change factors.
The initial phase of PEBACC will focus on ecosystem and socio-economic resilience analysis and mapping (ESRAM) which will be the basis for adaptation planning at the national, provincial (Choiseul) and local (Honiara) levels. EbA options for adaptation planning will be identified, analysed and prioritised and EbA implementation plans will be developed with EbA demonstration activities to be undertaken at the project sites.
The one day inception workshop was held at Medana Hotel, Honiara on 3 March, 2016.
For more information contact:  Mr Fred Siho Patison, SPREP SI PEBACC Country Manager, 
[email protected]