On the 8th June 2012, the Secretariat of the Pacific Regional Environment Programme, SPREP, will mark 20 years of service in Samoa and the Pacific region with an Open Day that will include a Tree Planting ceremony.
The day's proceedings will commence with a formal programme for invited guests at 9.30am, with the Prime Minister of Samoa, Tuilaepa Sailele Malielegaoi, providing the keynote address. This will be followed by an open day for the public and all schools from 11am until 3pm.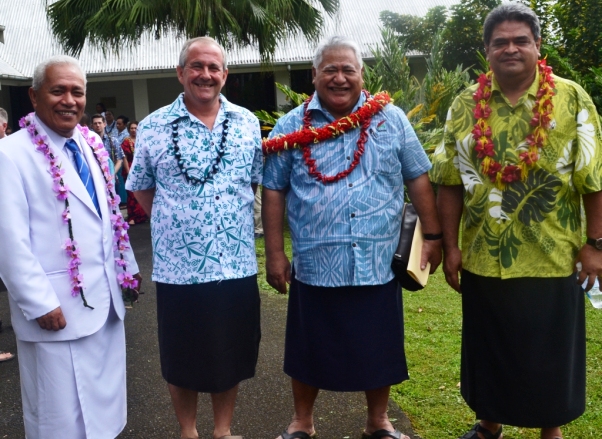 The Open Day aims to provide an opportunity for the public and schools to learn more about SPREP, its staff and possible career opportunities in environment. 
"The hope is to demonstrate to visitors how SPREP works to protect, conserve and manage the natural resources and environment of the Pacific islands region," said David Sheppard, SPREP's Director-General.  
"SPREP's goal is to ensure sustainable development for our present and future generations."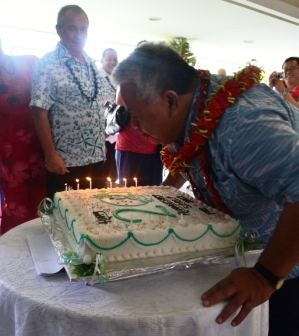 As the premier organisation for the environment in the Pacific, SPREP recognises that the environment is the cornerstone of sustainable development in the Pacific and that good management of the environment is essential for sustaining the livelihoods of Pacific people.
Celebrating as well 12 years of its SPREP Compound in Vailima, SPREP is the only regional organisation based in Samoa.  SPREP has, however, been around a long time, with its origins dating back to a Regional Conference on Conservation of Nature in 1969 at which the recruitment of a regional ecological adviser was recommended. 
In 1982, SPREP was formally launched during the Rarotonga Conference on Human Environment in the South Pacific.   It also became at the same time one of the UNEP Regional Seas Programmes, implemented through SPC in New Caledonia.  SPREP moved to Samoa in 1992 and was established as an independent inter-governmental organisation in June 1993 with the signing of the SPREP Agreement in Apia, establishing SPREP twenty years ago.
In 1996 the Govt of Samoa leased 10 acres of land at Vailima to SPREP with the lease being "for as long as SPREP remains in Samoa". The land used to be part of the Vailima Botanical Garden which surrounds the Robert Louis Stevenson museum - the former official residence of Samoa's Head of State.  In 2000, SPREP, with financial assistance of some members and other donors, constructed and moved into its premises at Vailima.  
SPREP wishes to thank our development partners and donors for supporting SPREP during the past 20 years of its service to Samoa and the region.
For more information or to arrange interviews, contact:
Peniamina Leavai M: 7788893 E:
[email protected]
Seema Deo on 7718689 E:
[email protected]
Click here for photos from todays open day