27 August 2014, Apia, Samoa -
The Pacific Adaptation to Climate Change Project was the focus of a panel discussion on the Lali Program on TV1 in Samoa. The panel featured speakers from the Government of Samoa, SPREP and the United Nations Development Programme, Samoa. Two panels were spread across two different screenings on TV1 on the 26th and 27th of August.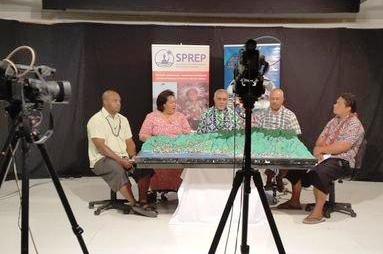 "We want to help bring this discussion to the forefront in Samoa, helping to raise awareness of climate change and this is a really great way to do so," said Mr. Peniamina Leavai, PACC Project Officer of SPREP.
"It comes at an opportune time as the global community comes together in Samoa next week to discuss issues that impact on Small Islands Developing States, like climate change."
The Pacific Adaptation to Climate Change (PACC) Project began in 2009 and ends in December this year. PACC covers 14 Pacific island countries, including Samoa, helping to adapt to climate change by targeting one of the three key areas of food security and production, water resource management and coastal protection.
PACC is a multi-million dollar activity funded by the Global Environment Facility and the Government of Australia. The United Nations Development Programme (UNDP) is the implementing agency and the Secretariat of the Pacific Regional Environment Programme (SPREP) is the implementing partner, responsible for coordination and overall project management.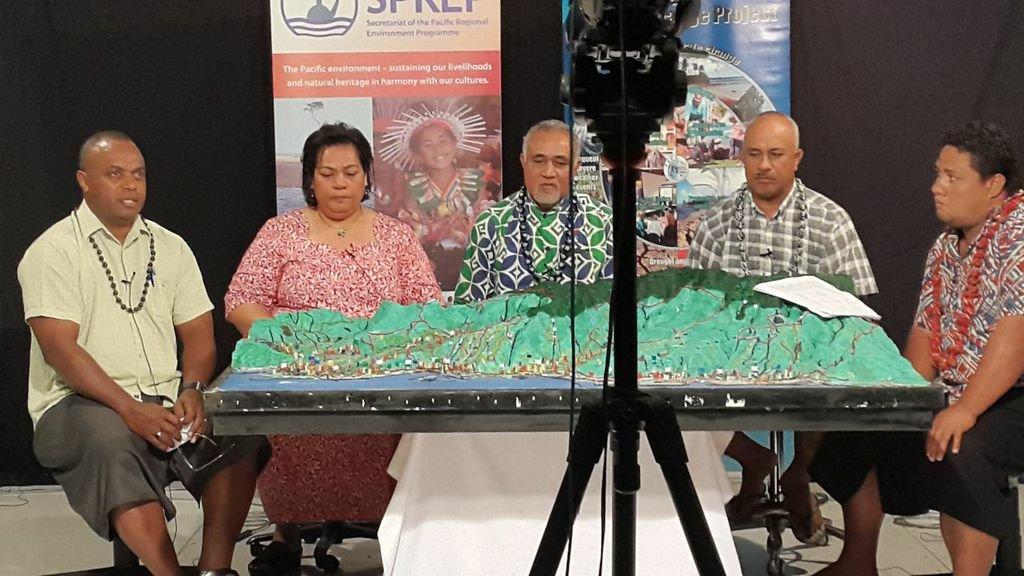 Speakers presenting on the two different panels were Dr. Netatua Pelesikoti, Mr. Jope Davetanivalu, Mr.Kosi Latu and Mr.David Sheppard of SPREP as well as Ms. Lizbeth Cullity, Resident Representative of UNDP.
The Government of Samoa were represented by the Chief Executive Officer of the Ministry of Natural Resources & Environment, Mr. Suluimalo Amataga Penaia; Mr. Moafanua Tolusina Pouli, and Faleafaga Toni Tipamaa.