November 10, 2016 by
admin
Climate Change Resilience
Part of our series featuring quick snippets from Pacific island negotiator, introducing you to the people representing the Pacific islands in the Climate Change negotiations. Today from Morocco we introduce you to Mr Choi Yeeting of Kiribati - #4PacIslandsThe National Climate Change Coordinator for Kiribati, Mr Choi Keeting, first entered in the Climate Change Negotiations in 2015, attending the subsidiary sessions in the lead up to COP21 in Paris, and then COP21 itself.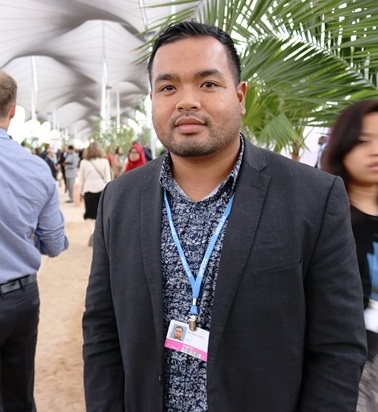 Q. What is your most memorable moment?

"Being part of something that reflected our needs and key wants, because we pushed for it with the Pacific islands and the Alliance of Small Island States. Being heard, that was momentous for me last year."
Q. So the Paris COP, was your very first year in the negotiations – how was it?
"It was very busy! For myself, I found it very hard to handle, especially being from a small delegation, that was a challenge for us – trying to cover everything and being aware of everything that was happening with our small delegation. It was busy, stressful and a lot of action but it was worth it. The outcome was good so we were happy."
Q. What advice do you have for others that are new to the negotiations?
"Do your reading, keep following up and if you don't know anything it is okay, reach out to the ones that do know. As a young negotiator, keep seeking help. The Pacific moves together and that's good."