November 16, 2022
Climate Change Resilience
15 November 2022, Sharm el-Sheikh, COP27 - Vanuatu's locally developed and trialed root crop, the Golden Yam has been described the most successful root crop created after 15 years of research, according to the director of the country's department of agriculture, Antoine Ravo.
The successful story was shared with a global audience that attended the side event organised by the government at the COP27 conference in Sharm El Sheikh Tuesday.
Director Ravo said the golden yam was a result of local research and trial with farmers for more than a decade.
"The new variety of yam is a cross breed between a local variety of wild and soft yam. The wild yam grows all year round and the soft yam gave the taste to this new variety, explained Mr Ravo.
He said the root crop is climate resilient that can be used as a source of food security and livelihood for people in Vanuatu.
It was launched for public production and consumption at the Vanuatu at the National Agriculture Week last year.
Mr Ravo said the golden yam is now being harvested and consumed by people across the island nation.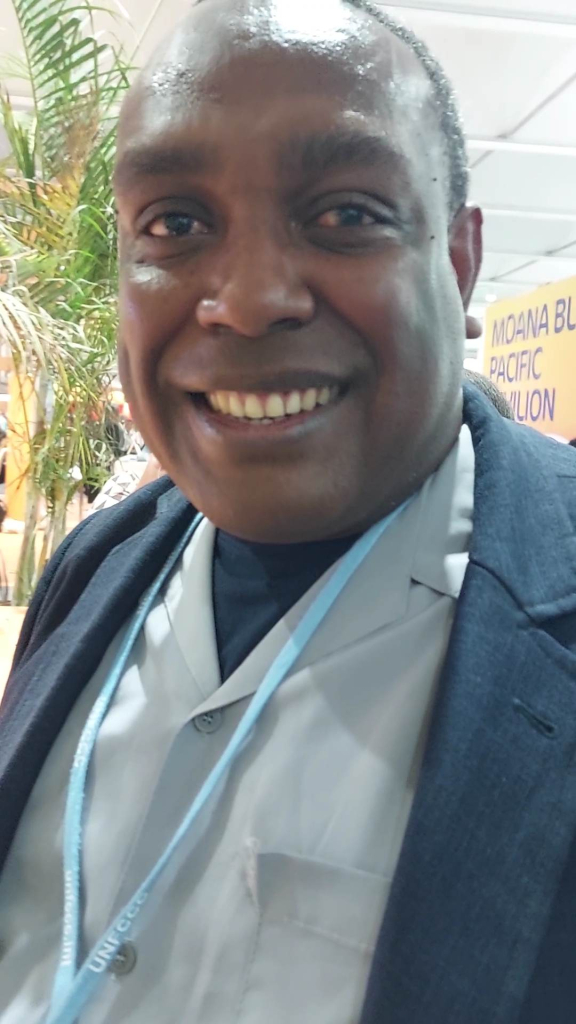 "A normal yam takes nine months to harvest, the golden yam variety now takes six months before its ready for harvest, said Mr Ravo.
The new yam is climate resilient, pest and disease free and short term crop with high yield.
Now that Vanuatu has demonstrated its capability to develop and trial successful climate resilient food crop, one challenge remains – the country is losing its technical people who can carry out the researches.
"We need some researchers for our research institution. That is why I'm here at COP27 to try and get some partnership with research institution to assist us with developing climate resilient food that can help address our food security.
"We also have a number of new variety of sweet kumala. It's looking very promising, we hope to be launching new varieties soon.
At the insistence of the government's Council of Ministers, the department of agriculture now has prioritised the procurement of local food to feed people affected by natural disasters instead of   imported food.
Mr Ravo said his department is supporting the Provincial Food Basket initiative to encourage local farmers to plant and harvest local food crops and vegetables and share cutting and planting materials with others to ensure there is abundant supply of local food in times of disaster.
"It creates ownership where at harvest time the farmers talk to the government to organise a field day and we bring all our technical expertise to organise training and awareness on pest and diseases and farmers exchange information and learn from each other.
"This is where the food basket comes in handy. We buy from them, from farmers and farmers association to feed the people affected by the natural disaster, said Mr Ravo.
The 27th Conference of the Parties to the UN Framework Convention on Climate Change (UNFCCC COP27) is being held in Sharm el-Sheikh, Egypt from 6 to 18 November 2022.
It is being attended by Pacific leaders and their delegations, who are advocating for their survival.  The Secretariat of the Pacific Regional Environment Programme (SPREP) is lead of the One CROP, working together to provide support to Pacific Islands.
This story was written by Makereta Komai, PACNEWS Editor in Sharm El Sheikh. Her attendance at COP27 is supported by SPREP and Irish Aid.
PHOTO CREDIT: Vanuatu Department of agriculture.