February 2, 2016 by
admin
The Secretariat of the Pacific Regional Environment Programme (SPREP) is embarking on a year of action for 2016 under new leadership at the helm. New Director-General Mr Kosi Latu is keen to build upon the achievements already made by the organisation.
The growth experienced by SPREP over the past six years under the guidance of former Director-General, David Sheppard has seen the staff numbers have doubled to 100 with a three-fold budget increase and the support provided to SPREP members has increased significantly.
The vision for Mr. Latu is to further grow these achievements and cement the role of SPREP as the premiere environment organisation of the region.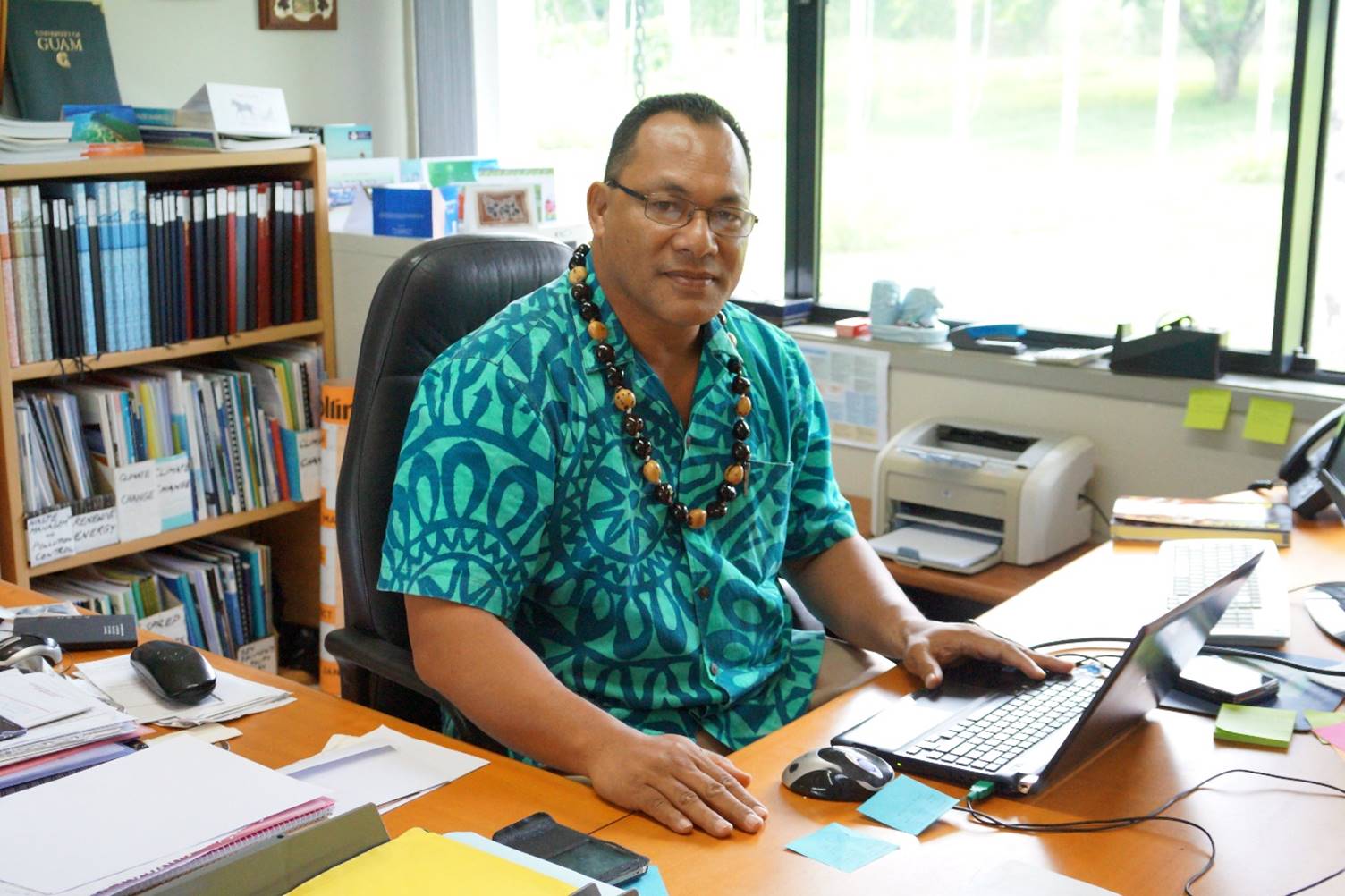 Mr. Kosi Latu, Director-General of SPREP, image courtesy of Samoa Observer
"SPREP is an effective, well respected organisation in the Pacific islands, the goal now is to take these achievements even further and remain proactive in helping to define the environment agenda for the Pacific region over the next six years and beyond," said Mr. Latu.
"We have key milestones underway for SPREP this year and while achieving these we will ensure that we are flexible and responsive to the needs of our members and continue effective delivery of services with tangible outcomes grounded on practical experience and best science."
2016 is a momentous year for the organisation –  new Strategic and, Business Plans are being developed in 2016 for approval at the 26th SPREP Meeting in September, these new plans will be the guiding documents for SPREP and her members over the coming years.
A major item on the SPREP agenda for 2016 is the continuing development of the Pacific Climate Change Centre that started last year with the design phase. This is funded by the Government of Japan and supported by the Government of Samoa, - it will be hosted at the SPREP campus in Apia, Samoa.
SPREP is also working on implementing the outcomes of the Paris Agreement, including strengthening SPREP's capacity as a Regional Implementing Entity of both the Green Climate Fund and Adaptation Fund to help develop proposals that access climate funding.
2016 is also the start of the "Protect Pacific Whales – Ocean Voyagers" Campaign that spans the Pacific island region, and SPREP will continue to link conservation work to resilience and improving community livelihoods.
"We will continue to work so the SPREP brand is seen as an acronym for quality and relevance," said Mr. Latu.
"There will be ongoing transparency and accountability from our team and we are excited to work with our member countries and partners to achieve the very best for our region."
For more information on the Secretariat of the Pacific Regional Environment Programme (SPREP) please visit www.sprep.org or follow SPREP on Facebook – www.facebook.com/SPREP.PEIN or Twitter - @SprepChannel