Island and Ocean Ecosystems
Youth Climate Action Network for Samoa (YCAN) is the first ever Pacific youth group to be awarded the Ramsar Convention Award for Young Wetlands Champions. The award acknowledges a young person or a group of young people, between the ages of 18 and 30, who have contributed to the wise use of wetlands.
Established as an official body in 2016, YCAN is a non-government organisation set up as a result of youth from various professional backgrounds in Samoa who became inspired to implement climate actions within their community, gaining them both local and regional interest.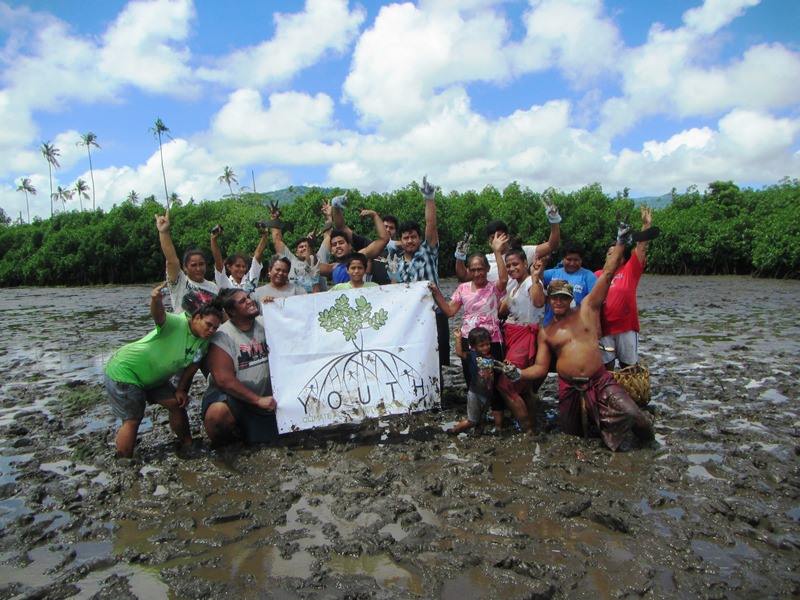 YCAN's most notable achievements which helped them secure their win include mangrove rehabilitation and restoration through planting and waste removal; coral reef rehabilitation and crown of thorns starfish control operations; and overall awareness of wetlands, coral reefs and climate change adaptation and mitigation activities in local communities. These activities were carried out in the villages of Vailoa-Faleata, Fausaga and Faleula on Upolu island, and Auala, Matavai-Safune and Puapua in Savaii.
President Ms Samantha Kwan thanked the Secretariat of the Pacific Regional Environment Programme (SPREP) for supporting YCAN since their establishment and noted in particular SPREP's recommendation of YCAN to the Ramsar Convention Secretariat for the award.
Working with SPREP on marine species projects, YCAN was able to undertake turtle tagging and releasing back into the wild from the Satoalepai "Swim with Turtles" tourist attraction, as well as shark awareness and outreach for Samoa, which were also mentioned as contributing to their win. This work with SPREP involved necessary training of YCAN members by SPREP staff in tagging turtles, and also on shark biology, their importance and the threats they face.
"Congratulations to Ms Kwan and YCAN Samoa on being awarded the Ramsar Convention Award for Young Wetland Champions. YCAN has been a key partner in a few of our projects, working on the ground in communities, and their efforts deserve to be recognised not only in Samoa but in the Pacific," said Mr Stuart Chape, Acting Deputy Director General of Strategic Policy and Technical Programmes
"YCAN are leading a great example for our Pacific youth to follow, showing that anyone and everyone can be an environmental activist regardless their educational or professional backgrounds."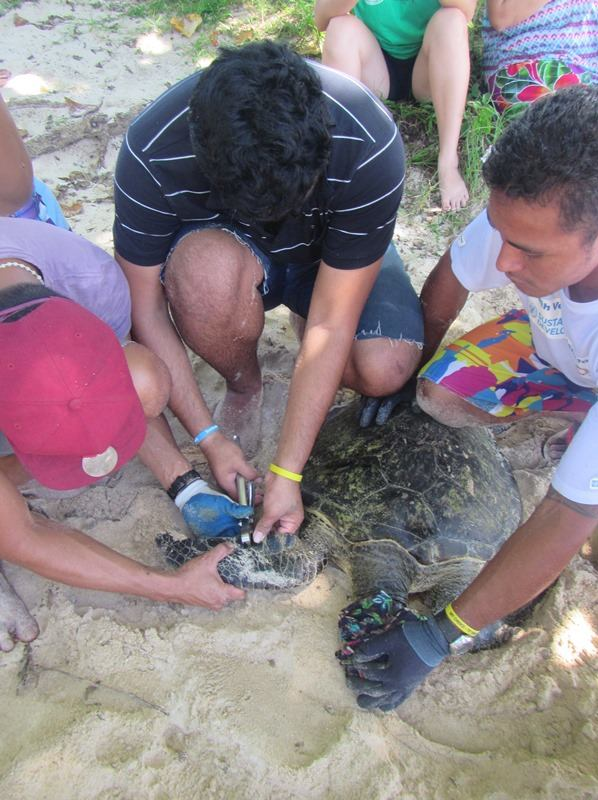 YCAN Samoa is made up of youth from multiple professional backgrounds not only in environment, but also in
law, as life savers, tour guides, farmers, in theology and more. All of the work undertaken by the team is done on the islands of Upolu and Savaii.
"We are happy our team won this award, not only for ourselves, but for young people in Samoa and the Pacific. We are over the moon as it was our first real test against the international community, and we have come out on top."
The Ramsar Wetland Conservation Awards for 2018 were announced on May 1 by the Ramsar Convention Secretariat. You can view all the awards and recipients on their website https://www.ramsar.org/event/ramsar-wetland-conservation-awards-2018.
Should you be interested in joining YCAN Samoa, or would like to learn more information please contact President Samantha Kwan at

[email protected]

or on their Facebook page: https://www.facebook.com/YCAN-Samoa-468282580042653/.