---
Some invasive plants have the ability to transform (damage or destroy) ecosystem function. Weeds outcompete more desirable plant species and disrupt processes such as water flow, fire regimes, soil quality, nutrient cycling and regeneration. Weeds can also be harmful to human and animal health. Weeds thrive on disturbance and so their harmful impacts are exacerbated by tropical cyclones, strong winds, drought and fires, all of which are increasing in severity due to the changing climate. Whilst there are several existing weed management programmes across the Pacific, capacity overall is very limited. This programme is focused on the management of high risk, low distribution weed species, where the objective is eradication or containment.
---
Leading Technical Partners
Secretariat of the Pacific Regional Environment Programme (SPREP)
SPREP is the lead PRISMSS technical partner for this programme. The SPREP Invasive Species Team has over 50 years' experience executing weed management projects in the Pacific, New Zealand and internationally. Weed eradication is a highly specialised field of work. SPREP has the experience and skills needed to develop programmes and facilitate successful results on the ground.
Current projects:
Implemented by SPREP in the Pacific are;
War On Weeds action in the Pacific
---
Resources
Battler Series

Click to view

Battler Series to manage low-incidence priority weeds to conserve Pacific biodiversity. A weed is any plant that is in the wrong place and requires action to reduce its effect on the economy, environment, human health or amenity. Weeds are also known as invasive plants.

For more information please visit the Battler Resource Base (BRB)

Toolkit
Photos
Photo Credit: © Samoa Government, © David Moverley, © Josef Pisi
---
Do YOU need assistance?
To request technical assistance for the "War on Weeds" Regional Programme, please complete the PRISMSS Request Form  or email [email protected] for any queries.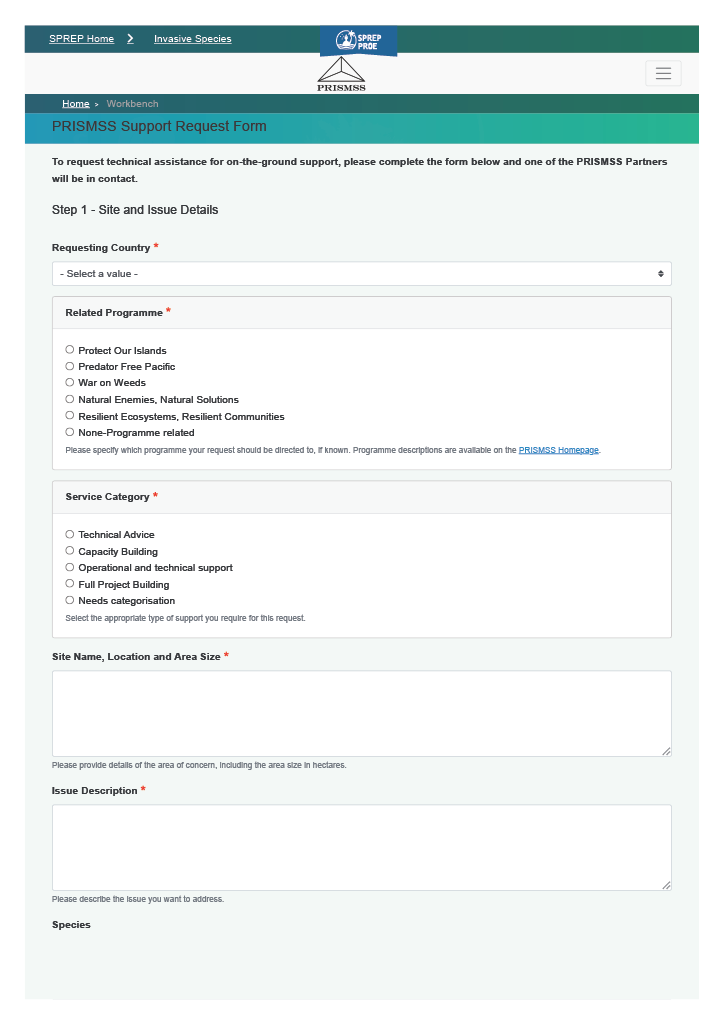 Click to view Request Form