Island and Ocean Ecosystems
By Dr Netatua Pelesikoti, Director of the Climate Change Division, Secretariat of the Pacific Regional Environment Programme (SPREP). Dr Pelesikoti is the first Pacific Island Woman Lead Author for an Assessment Report of the Intergovernmental Panel on Climate Change, more specifically, on Chapter 29 on Small Islands of the 5th AR of the IPCC.SPREP and the UN Environment Pacific Sub-regional Office have partnered to undertake a number of initiatives leading to the UN Ocean Conference in New York from 5 – 9 June this year. To find out more, please visit: https://www.sprep.org/pacific-voyage-un-ocean-conference-2017/home
Be Bold for Change! Protecting our Ocean and Biodiversity. Photo: SPREP
"Our Ocean and its wealth, both living and non-living, belongs to us all, including our future generations. It is within our hands to wisely manage and conserve her resources, the basis of our Pacific livelihoods and cultures.
This International Women's Day, we call upon you all to "Be bold for change", more specifically, to "Be Bold for Change" to create what is best for the health and diversity of our ocean.
The Pacific islands are home to the world's largest ocean. The Pacific Ocean is our lifeblood, covering nearly one-third of the Earth's surface, home to approximately 30,000 islands. This year, as we navigate toward the UN Ocean Conference, the vital role of our ocean is in focus and the urgent and bold changes to the way we live with and protect our oceans are made all the more clear.
A partnership between SPREP and the UN Environment has helped weave a basket of knowledge about the important role of the Ocean. We share with you highlights from these Pacific Factsheets to show why we must never take our ocean or our biodiversity for granted.
• Healthy reefs are an important source of our food resources, making up approximately 70% of the protein in the diet of Pacific islanders through near-shore pelagic and inshore reef and lagoon fisheries.
• The restoration and protection of wetlands is the most cost-effective method for shoreline and coastal resilience as we experience the challenges of extreme weather and climate change.
• Some Pacific islands have four times greater sea-level rise than the global average of 3.2 millimetres sea level rise per year, with communities having been displaced and islands lost due to sea level rise.
• The Pacific Ocean is home to over half of the world's whale and dolphin species.
• There are over 4,000 underwater cultural heritage sites in the Pacific.
• Healthy live animals bring value to the region. In Palau, the lifetime value of a live shark to the tourism industry has been estimated at USD 1.9 million. Globally, about 600,000 people spend over USD 300 million annually to watch sharks, supporting 10,000 jobs worldwide.
Dr Netatua Pelesikoti, Director of the Climate Change Division, Secretariat of the Pacific Regional Environment Programme (SPREP). Photo: SPREP
 
Unless we become bold for change for our ocean and biodiversity, we may lose her resources to the challenges of marine pollution and debris, climate change impacts and over-harvesting. We cannot ignore the value of our ocean and her biodiversity, and we must take action together to protect and conserve.
To commemorate the International Women's Day this year, we are partnering with UN Environment to celebrate the women in our work areas, women who are working across a wide range of fields, women who believe and take action to be bold for change for the better of our ocean and biodiversity.
SPREP also 'walks the talk' with the enforcement of several enabling policies for gender, social and environmental safeguards mainstreaming into programme and project development and implementation.
Meet some of the women that are helping to make a difference, women that are being bold for change to create what is best for the health and diversity of our ocean!
Happy International Women's Day!
" -
#BeBoldForChange
#IWD2017
#OceanWomen

Women Being Bold for Change at SPREP - the Information Resources Centre and Archives team planning to better share information and knowledge from SPREP.
Ms. Tagaloa Cooper Halo, Climate Change Institutional Strengthening Adviser at SPREP
"What I find most exciting about oceans and the Pacific Ocean in particular is that it is the one thing you can touch that connects you to every other land and person in the Pacific. It is the one thing you can touch that transcends cultural identity, age, gender, social status and so forth. Our ocean is the common denominator¬— it feeds us, it teaches us how to fish, to swim....it's a vehicle for our cultural activities and costumes, it is a source or point of social interaction that nurtures friendships and families.
"
What is your message to Pacific women that are interested in your line of work?
"This is your Pacific, it will be your children's Pacific – their foundation and first home, therefore it is your responsibility to guarantee them a Pacific future that is bright and proud, you have to trust yourself as the first teacher of character and leadership by applying for roles in this field or in SPREP.
I always wanted to work in this field and I trusted myself enough to make career choices to ensure this was my path - to influence for the benefit of my region and of my children, after all it is where their foundation is, no matter where their life path may take them. If you don't build self-belief and confidence that you can be a positive influence, well someone else is going to do it and advise you – you can't really complain thereafter."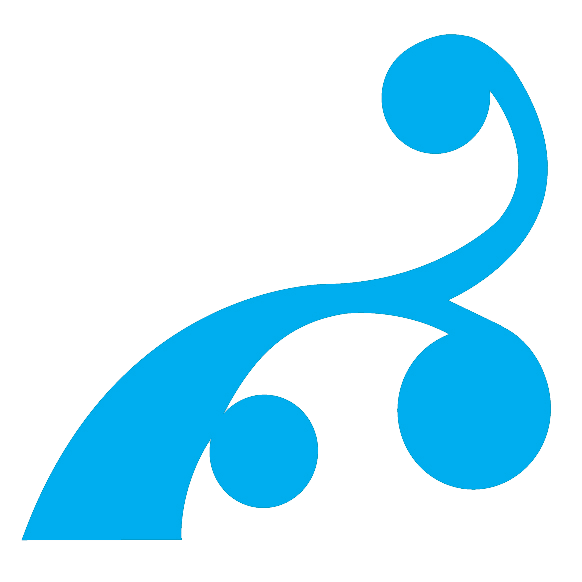 Ms Petra Chan Tung, Finance and Administration Adviser, SPREP
"Growing up in the islands, the ocean basically means everything to us particularly reflecting our livelihood, our culture and what defines us. Our forefathers were ocean navigators themselves. In terms of my job, one of the greatest satisfactions come from being part of a team that is supporting initiatives to protect our environment, both land, air and sea not only for our time but most especially, sustaining it for generations to come which includes our children."
What strategies do you use to balance your role as a female family member and your work? Or as a woman, what challenges have you faced in your education or work?
"Women in the Samoan society are the backbone for families and communities. In balancing my role as a female family member and work, as a sister and cousin, I play a prominent role in planning for the development of my family both the immediate as well as long distant relations. That is, I do make the time to be involved in the decision making for my family and equally share the responsibilities being tasked for each family member. As a mother, the skills learnt from observing my own mother over the years have automatically been inherited and I naturally learned to prioritise family needs especially my children which ideally if in order, so will be the time and focus for work.
In terms of challenges, fortunately for me, growing up in a society that respects and values the rights of women, I have not encountered any such difficulty with respect to gender when it comes to both work and education and thus I was able to compete equally and assessed on merits."
What is your message to Pacific women that are interested in your line of work?
"The Sky is the limit and no matter what field of specialisation you are in, all work is interlinked and you have to learn to fit in and embrace the importance of your role relative to others. Accounting and Finance in particular is not only important to any organisation, but part of everyday life. Simple things like budgeting, spending, savings, knowing how much you have, how much you spend, how much you need etc. is all part and parcel of accounting."
Dr Tiffany Straza, Oceanographer, UN Environment Pacific Sub-Regional Office
"Everything is connected! In the ocean, water mixes everything around, so it is obvious how the chemistry, biology, geology and physics are all connected within and to each other. It's more obvious than the same connections when its only air or soil linking life forms. We are learning about ecological connections on land, too, but oceanography is a much younger science with fewer bad habits of assuming separation. I love this connectedness because there is no simple answer: every little part has meaning."What would be a highlight of your job?
"For my job, I get to help people connect our best, freshest understanding of how the ocean works with effective ways to manage our actions that affect the ocean. During the regional preparations for the UN Ocean Conference, I'm thrilled to be part of the small, great team that is guiding the Pacific region priorities for ocean actions. During this year, our goal is to raise global and local awareness of not just what our ocean needs, but also what Pacific people can and are doing to live well on this oceanic planet."
What is your message to Pacific women that are interested in your line of work?
"You can follow your own path. Being interested in science doesn't necessarily make you a "tomboy" or less female: it's OK to be both girlish and scientific, or to focus on science rather than traditional female interests, or to change back and forth as your feeling and the season of your life (or just the day!) changes. Expect complexity, and demand an appreciation of that complexity from the friends and partners you choose.
Also, it only takes one generation to change. My mother supported my attendance at university, even though my grandparents thought it was a waste on a girl. I did not know there was even a question until I was an adult -- my mother's support was all I knew. Please support your daughter, because she can go so far."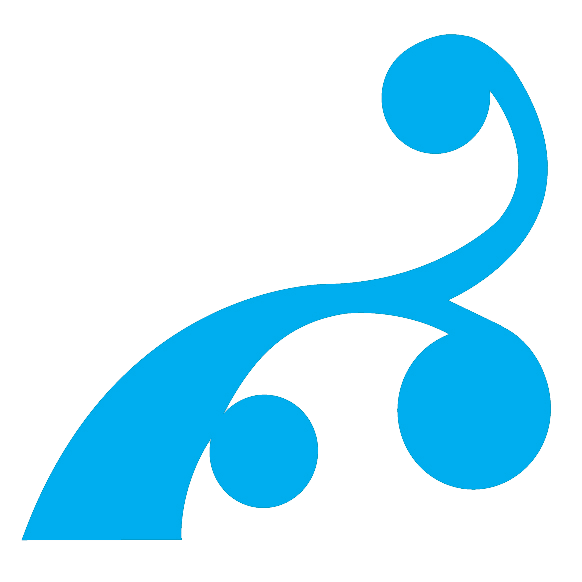 Ms Makelesi Gonelevu, Knowledge Management Officer, SPREP
"As a Pacific Islander, our lives are centred around the ocean for food, strength and life. The ocean is a significant icon of our heritage and culture as our ancestors voyaged many moons and through oceans to settle in the Pacific Islands. Working in the area of climate change, it can be a dilemma that the ocean which has great significance in our culture can also bring danger to our Pacific Island communities with the rise in sea level, storm surges and coastal erosion. We as Pacific Islanders have a connection to the ocean."What would be a highlight of your job?
"Contributing to the area of climate change data and information management, which is relatively new in the Pacific in particular breaking through the barriers that hinder information sharing between data and information custodians."
What is your message to Pacific women that are interested in your line of work?
"Be innovative and patient but persistent. Effective climate change data and information management is in its infancy in the Pacific so in some cases expect to break new ground."
Tuifuisa'a Dr Patila Amosa, Dean of Faculty of Science, National University of Samoa
"I love the ocean because of the wide diversity of species (known and newly-discovered) in marine ecosystems. In relation to my work, I enjoy especially the ocean's relationship with our climate and its contribution to controlling CO2 emissions through functioning as a sink of CO2 and of course the impact of this on the ocean chemistry and alternatively, marine skeletal organisms."What would be a highlight of your job?
"I love working with students, providing academic counseling as well as teaching postgrad students on Climate Change issues. As Dean of Faculty, I enjoy the challenges that come with the position, managing over 40 staff, seeking projects to involve all staff and the promotion of a research culture amongst staff."
What is your message to Pacific women that are interested in your line of work?
"Make the most of every opportunity that come your way. Don't allow barriers to hinder your professional development."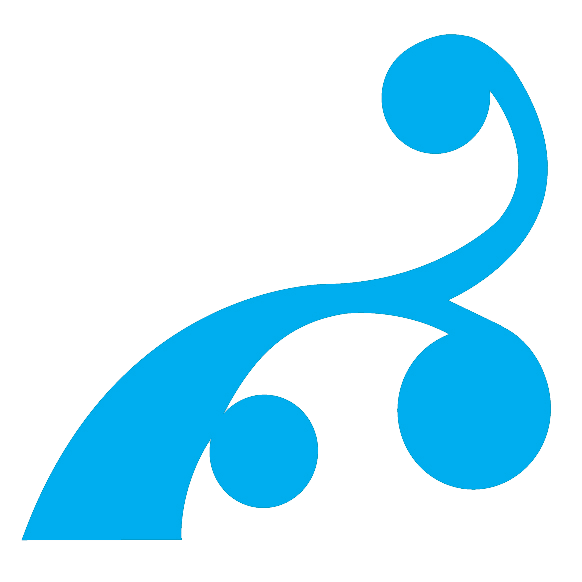 Dr Melanie Bradley, Environmental Planning Officer, SPREP
"Working for SPREP and helping to protect and conserve nature is 'maternal' work – nurturing our Pacific environment and communities."What would be a highlight of your job?
"Working with Pacific islanders who are passionate about environmental issues and learning about the range of beautiful environments and cultures that span the Pacific"
What is your message to Pacific women that are interested in your line of work?
"Embrace any opportunities that come your way to expand your knowledge and awareness of the environment. Education gives us strength and courage to effect change."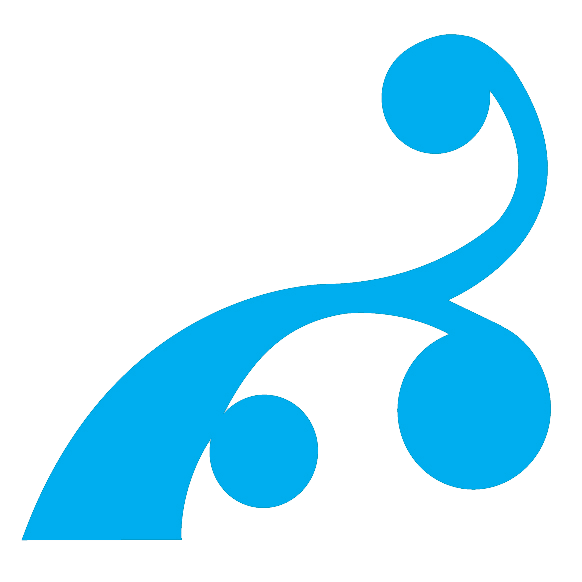 Ms Audrey Brown-Pereira, Executive Officer, SPREP
"As someone in the administration of SPREP through my work I get to learn first-hand from my colleagues, many of them women, and from our SPREP members, more about the environment in the global and Pacific contexts, as well as the importance of the oceans and the close linkages to sustainable development for Pacific people."What strategies do you use to balance your role as a female family member and your work?
"A personal strategy is to try my best to support and empower other women and girls to achieve their personal goals. I am also a mother, so sharing knowledge and stories of life experiences with my daughters is important, including the values of respect, alofa, discipline, hard work and creativity."
What is your message to Pacific women that are interested in your line of work?
"There are lots of opportunities to learn more about the environment and sustainable development. As a person with an arts background, I recently did a postgraduate diploma in development studies through the Centre for Samoan Studies that included papers on environmental science and gender planning in development.
You do not have to be a scientist to learn more about the environment. There are other areas to explore including policy and research that can help towards enhancing our understanding of the environment globally and in the Pacific, especially about how women play a crucial role in development and protecting our environment."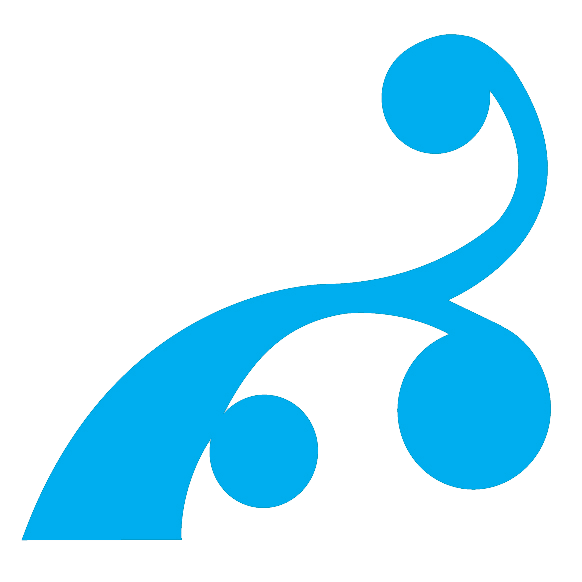 Selesitina Reti, Internal Auditor, SPREP
"The ocean helps to provide that calming and soothing atmosphere for me. It contains a wealth of knowledge and life that help make up who we are as a Pacific people."What would be a highlight of your job?
"Being able to work for several regional organisations, both SPREP and the Pacific Community is a highlight, knowing that your work is contributing to a better Pacific region. Currently, my role at SPREP is providing the assurance services to the organisation and to help making improvement s and recommendations. It always uplifts me when I am adding value to the organisation that I work for."
What is your message to Pacific women that are interested in your line of work?
"I am an accountant by profession and currently working as an Internal Auditor for SPREP; do not let your thoughts discourage you or be a barrier to further your education. Our pastor at his sermon on Sunday reminded us of saying by someone to" stop making excuses and start making commitments".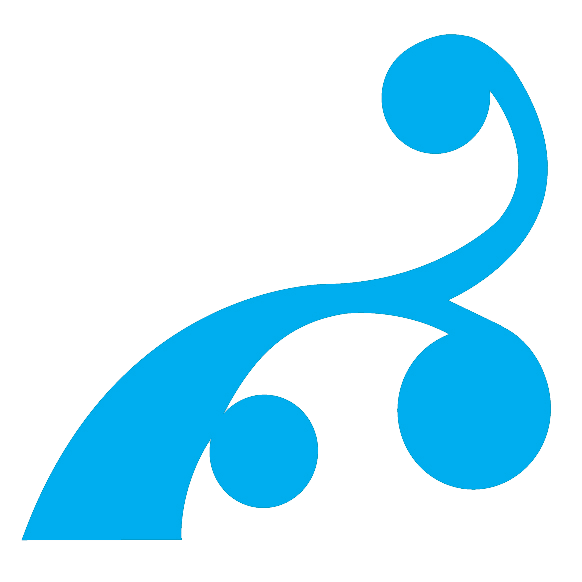 Ms Nanette Woonton, Media and Public Relations Officer, SPREP
"The ocean is who we are, it has carried our ancestors from what they know, to new territory and lands, it has helped feed my people, it is a meeting place, it both gives, and takes away. We grew up in the islands to the sound of the waves crashing on the reef at night, it is ours, it is at the very core of our being as Pacific islanders."What strategies do you use to balance your role as a female family member and your work?
"This is hard, although my role may not be technical, it works across all areas in being able to share information about the work we do, about the issues we face and the steps we can take to help address these as we strive to protect our environment. It is also about helping other Pacific islanders to share their work and broaden the understanding of our people. It's demanding. There is much giving in this role, so the best strategy for me is to ensure I have 'alone, down-time', time for me to recharge before carrying on again. Sometimes I just need to be in the company of my family, who I must also say is a wonderful, accepting family!"
What is your message to Pacific women that are interested in your line of work?
"The best advice I can give you is to believe in yourself, never let anyone make you doubt yourself or feel inferior and in also saying that – be open always to constructive feedback, we should always aim to improve and do better."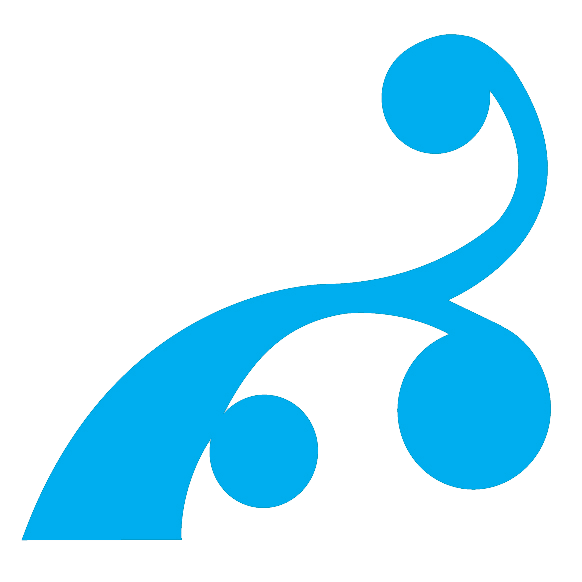 Ms Jilda Shem, Communications Officer, the Pacific Ecosystem Based Adaptation to Climate Change Project
"Responsible use and protection of our environment should be part of our everyday life. As an advocate for the environment and a Pacific mother, my ambition is to instill in my children a passion for environmental sustainability that will nurture them to be great stewards of environmental resources for the present and future generations!"


Happy International Women's Day! Be Bold for Change! - #BeBoldForChange #IWD2017 #OceanWomen