February 8, 2016
Island and Ocean Ecosystems
The new Shark and Ray Conservation Officer at the Secretariat of the Pacific Regional Environment Programme (SPREP), Ms Juney Ward, is enjoying the challenges of her new role.
A Samoan national, Ms Ward began her role with SPREP late last year, and describes the main focus of her position, which is supported by a partnership between SPREP and The Pew Charitable Trusts, is to help Pacific island countries and territories establish protected areas and sanctuaries for sharks and rays, and to help them develop new, or review current, legislations to include sharks and rays.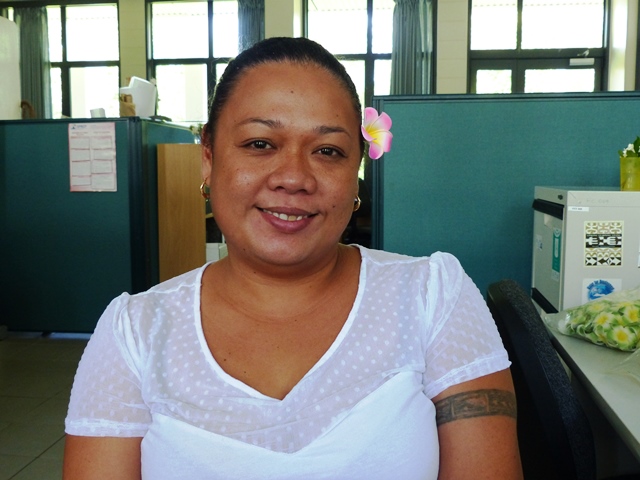 Miss Juney Ward,  Shark and Ray Conservation Officer, SPREP
A key task will be to support Pacific island Parties to two important international conventions - the Convention on International Trade in Endangered Species of Wild Fauna and Flora (CITES), and the Convention on the Conservation of Migratory Species (CMS).
Another important focus is the legislation on Sharks and Rays.
"Most Pacific countries have legislation to protect sharks and rays, but there are still some gaps which we need to address. For example, Samoa has legislation protecting sharks and rays, but there is no legislation against exporting shark fins. So we need to work together to help them amend their legislation to include this," she said.
On the subject of protected areas and sanctuaries, Juney says that quite a few countries have protected areas for sharks and rays, including Palau and Fiji.
"Some countries have allocated protected areas, but they are not actively promoted or protected, so I will help strengthen those countries by increasing awareness of protected areas, to make communities and the general public more aware of their sanctuaries and protected areas," stated Ms Ward.
This year the 17th Conference of the Parties (COP) to the CITES will be held in Johannesburg in September. Fiji will be proposing the listing of 10 species of large rays. Encouraging Pacific countries to become Parties to CITES, so that they can attend the COP to support the listing proposals for sharks and rays on the CITES Appendices is also a priority for Juney.