Welcome to the official website of Pacific Islands Roundtable for Nature Conservation (PIRT).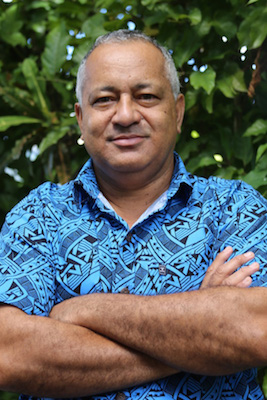 Photo: IUCN - Mason Smith, PIRT Chair
Bula. It is indeed an honor for me to take up the chairmanship of PIRT as the new Regional Director for IUCN Oceania and I look forward to working with each of you. On all our behalf, let me say thank you and vinaka vakalevu to Mr. Taholo Kami the outgoing PIRT chair, who has provide remarkable leadership and foresight to the roundtable in the last 10 years. We extend to him and his family our well wishes as he transitions to his new calling.
In 2017, the Oceania region has focused its attention on the United National Oceans Conference and the UNFCCC COP23 that is to be presided by Fiji in November in Bonn, Germany.
While the focus is very much of the marine and climate nexus, I have no doubt that the work of the PIRT, whose membership has grown from seven to eleven members over the past year, will continue to require durable and sustainable partnerships at both the national and regional level. PIRT will also need to secure new innovative funding and sustainable financing mechanisms to support our four Working Groups (PAWG, PaNEL, SWG, and PIP) so that they can be more effective and efficient in their work.
Now is also good time to pause and re-look at our Framework for Nature Conservation and Protected Areas in the Pacific Islands Region 2014-2020 and make the necessary changes so that we can continue to remain relevant to the conservation priorities of the region.
We have achieved much since our humble beginnings, but much more needs to be done if we are going to make transformative and paradigm shifts for nature conservation in the region.
Come join our vaka, together we can bequeath to our children that Pacific that we need.
Yours sincerely
Mason Smith
Chair
Pacific Islands Roundtable for Nature Conservation (PIRT)
The Pacific Islands Roundtable for Nature Conservation acknowledges the support of the MACBIO Project towards the activities of the Roundtable.