June 19, 2018 by
nanettew
The Secretariat of the Pacific Regional Environment Programme (SPREP) observed its 25th year anniversary on June 16, 2018. To mark this special milestone, SPREP opened its doors to five schools and members of the public on 19 June, hosting a SPREP Open School Day to showcase some of the important work the organisation does for the Pacific region.
This is just one of a range of activities that SPREP is undertaking in the region to commemorate 25 years of service.
SPREP's mandate is 'to promote cooperation in the Pacific region and provide assistance in order to protect and improve its environment and to ensure sustainable development for present and future generations.'
"SPREP has a long tradition of hosting Open School Days, beginning in the early 2000's. And as an organisation that works to protect and conserve our Pacific environment, SPREP prides itself in working for our Pacific People," said Mr Roger Cornforth, Acting Director General of SPREP.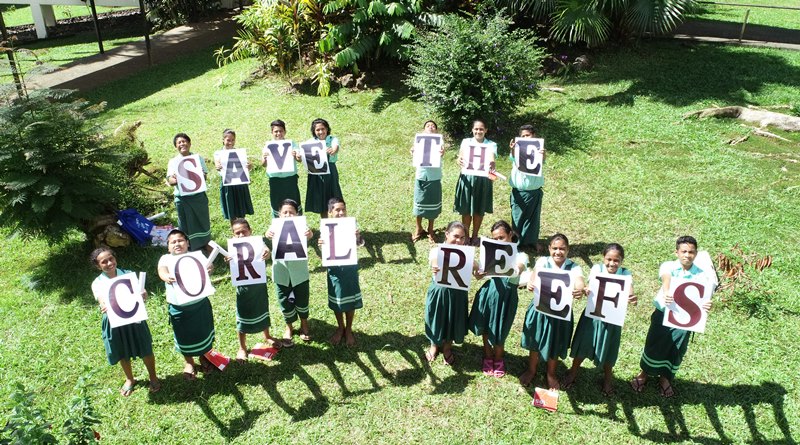 "Today we want to take that service to our people one step further by nurturing our children and the future leaders of our world. You are our future, and whatever path you choose will make a huge difference. We want to make sure you know that our environment is worth protecting."
Invitations were sent to schools who had never visited SPREP in previous Open School Days which then saw students from five schools participate – Vaivase Primary School, Vailima Primary School, Tanugamanono Primary School, Latter Day Saints (LDS) Middle School, and Papauta Girls College.
Six environment stations were set up around SPREP's campus, allowing for interactive, informative and fun activities for the students presented to them by six different programmes. The themes of the stations varied from career paths at SPREP, climate change resilience showcasing Pacific meteorology, promotion of good waste management practices such as decreasing and segregating waste, the role of environmental monitoring and governance, the role of information services in protecting our environment, and the importance of preserving our coral reef.
"We thank all of our Member countries and partners over the years, the Pacific people, as well as past and current staff of SPREP for 25 years of excellence. It's been a wonderful 25 years spent in service to our Pacific region," said Mr Cornforth about the special milestone.
"We look forward to the next 25 years ahead." – #SPREP25