In order to support member countries with their environment management and reporting needs, the Inform project has produced SoE's in 14 countries as well as a Regional SoE to reflect on the individual country environment reports. The reports are also used by the Regional Nature Conference which provides regional guidance and contributes to the CBD's objectives.
To learn more about the SoE reports watch the  talanoa session that was celebrated to launch the reports:
Now, in addition to the physical copy, each of the State of the Environment reports is available online as an interactive web page for easy access and navigation. Click below to check the Regional SoE online report.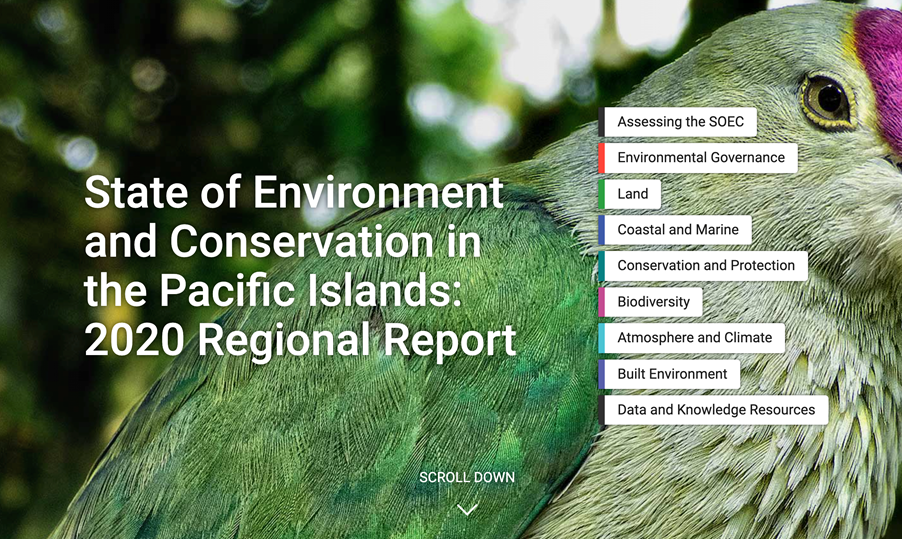 To increase standards and support member countries produce their own SoE reports, the Inform project has also developed the indicator Guidebook in 2021. presenting 34 core environmental indicators divided into 6 Themes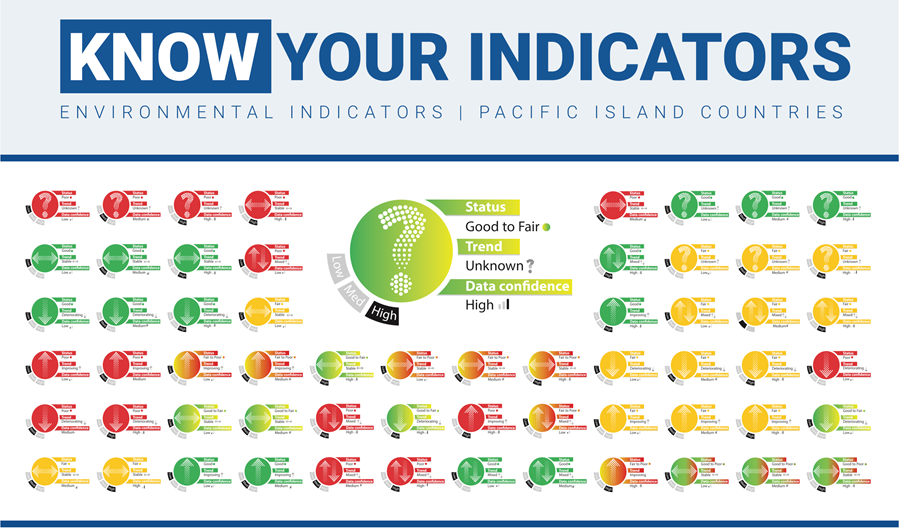 To learn more please watch this video about the Environmental Indicators Guidebook: 
Thanks to these reports and the new Environmental Indicators Guidebook, the Pacific Island Countries have now better understanding of their environmental status and have also strengthen their environmental standard indicators.